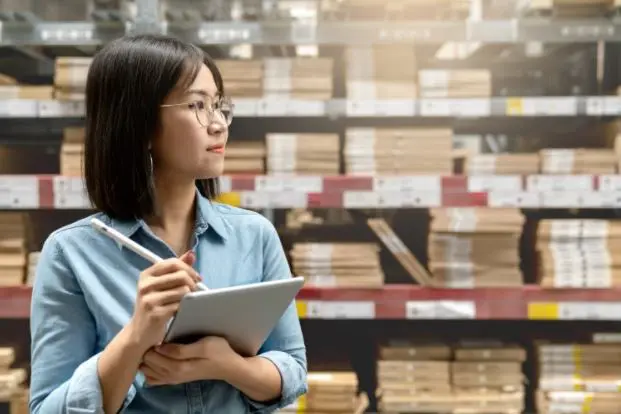 10 Careers in Logistics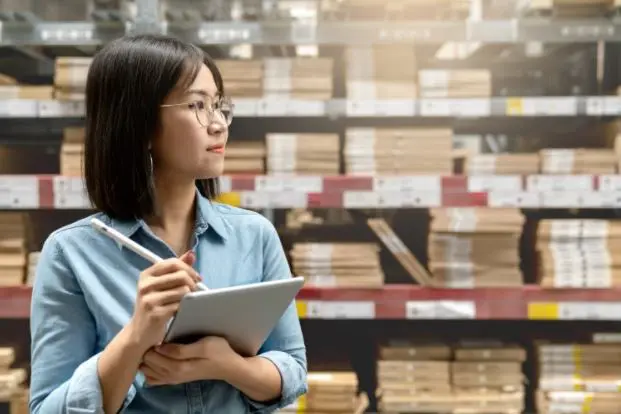 As globalization stretched supply chains across oceans and continents, the process of managing the acquisition, storage, and transportation of resources was a critical function even before the COVID-19 pandemic. Effective logistics can increase the availability of products, reduce inefficiencies, and strengthen companies' ability to compete in the marketplace. And growing supply chain disruptions in recent years have put a premium on efficient logistics processes.
Individuals interested in helping to fill the growing need for skilled logistics professionals should explore the various opportunities for careers in logistics. Bachelor's and master's degree programs focused on logistics and supply chain management can provide a solid foundation for those roles.
Logistics: Projected Job Growth ¶
The importance of logistics — and need for skilled professionals to manage it — in today's business operations is apparent in the U.S. Bureau of Labor Statistics' projection for job growth in the field. The BLS anticipates 30% growth for logisticians between 2020 and 2030, much faster than the 8% average projected growth.
Meanwhile, a pre-pandemic talent shortage has only gotten worse, which means those seeking opportunities in logistics and other supply chain management roles often are finding them — and quickly. A 2021 report from the Association for Supply Chain Management (ASCM) showed that a third of those employed by the organizations surveyed had found a job in less than a month.
Logistics: Career Opportunities ¶
From manufacturing to e-commerce, a variety of industries rely on effective logistics to provide outstanding service to customers. Careers in logistics can focus on various aspects of supply chain management, ranging from planning distribution routes to researching international markets.
1. Logistics Analyst ¶
Logistics analysts study a product's life cycle, helping to streamline operations by identifying the best ways to purchase, store, and distribute resources. They rely on high-level math and statistics to help in modeling manufacturing quotas and outputs, product demand, and efficiencies. Tasks can include:
Developing plans for resource placement in warehouses, as well as distribution routes
Establishing standards for packaging, product acquisition, and delivery
Evaluating the work of vendors, including transportation providers
Managing inventory processes
Tracking and reporting on the performance of the supply chain
As is the case for all jobs, factors such as location and experience influence pay; however, the median annual salary for logistics analysts in December 2021 was about $59,700, according to PayScale.
2. Logistics Engineer ¶
Another career in logistics is that of logistics engineer, a role that involves planning and coordinating logistics operations for a company. Logistics engineers produce reports, graphs, and raw data to anticipate circumstances that could affect the supply chain process — and tweak procedures accordingly. Following are some tasks they perform:
Determining services required to transport materials
Developing software and other technology to improve the supply chain process
Reviewing and improving the layout of work areas to enhance productivity
Training staff on procedures in their workplaces
Tracking factors such as gas prices or equipment maintenance schedules that can affect efficiency
PayScale reports the median annual salary for logistics engineers in December 2021 was about $71,600.
3. Logistics Consultant ¶
Consultants in the logistics field work with warehouse, distribution, and material handling organizations to help them become more efficient. Their goal is to help companies:
Increase productivity
Minimize costs
Upgrade technology
Improve service
After reviewing a company's supply chain operations, logistic consultants recommend steps the company can take to improve operations in:
Manufacturing processes
Materials management
Order processing
Quality control
Packaging
Product transportation
According to PayScale, logistics consultants earned a median annual salary of $145,600 in November 2021. 
4. Purchasing Lead Manager ¶
Purchasing lead managers coordinate the process for obtaining the equipment, goods, products, and services a business needs to operate. In large companies, these professionals typically oversee a team of agents who buy materials and services and negotiate with vendors. Smaller companies' purchasing lead managers may handle these tasks themselves. Additional responsibilities can include:
Analyzing proposals and reports to determine appropriate pricing
Attending meetings and trade shows to learn about industry trends and meet with suppliers
Hiring and training new purchasing staff
Interviewing vendors and visiting plants and distribution centers to learn about products and prices
Tracking information related to purchases, costs, deliveries, and inventory
In December 2021, the median annual salary for purchasing managers, according to PayScale, was about $70,000.
5. International Business Development Specialist ¶
International business development specialists coordinate a company's expansion into international markets. They pitch their organization to potential clients and negotiate terms for expansion efforts. Tasks can include:
Researching market trends to find opportunities for expansion globally
Developing partnerships with key international contacts
Tracking financial transactions and market databases
Drafting business proposals for expansion
As of November 2021, PayScale listed the median annual salary for international business managers as $79,000.
6. Inventory Control Specialist ¶
Inventory control specialist also is among the key careers in logistics. Professionals in this role typically work in a warehouse tracking inventory and deliveries for a business. Their efforts aid in ensuring efficient control of inventory, safe workplace procedures, and accurate data tracking. Tasks can include:
Managing deliveries
Inspecting inventory
Tracking inventory levels
Ordering products
Noting and reporting issues with inventory quality or quantity
According to PayScale, inventory control specialists earned a median annual salary of around $48,400 in December 2021, with the median annual salary reaching $64,000 with bonus and profit sharing.
7. Transportation Manager ¶
Transportation managers plan and direct the movement of goods, ensuring that shipments to and from a company are efficient and safe. They develop policies and procedures in accordance with organizational policies and government laws or regulations, and they coordinate shipping routes. Tasks can include:
Overseeing personnel and schedules
Coordinating with outside shipping vendors
Preparing transportation budgets
Staying abreast of safety rules and regulations 
In December 2021, the median annual salary for transportation managers was about $66,600, according to PayScale.
8. Freight Agent ¶
Freight agents assist shipping companies by connecting them with carriers, such as truck fleets or cargo ships. They help their clients negotiate favorable contracts for transporting goods, and they arrange for the pickup of materials. Tasks can include:
Routing the path of shipments in through airline, train, and trucking terminals and shipping docks
Taking orders for picking up freight and cargo
Determining shipping charges and tariffs
Brokering relationships between shipping companies and vendors
The median annual salary for freight agents was $43,770 in May 2020, according to the BLS.
9. Inventory Manager ¶
Inventory managers typically lead a team of warehouse staff responsible for receiving and stocking materials. These professionals are in charge of finding, storing, organizing, and distributing materials and products. Among the tasks they may perform are:
Identifying potential suppliers and forging contacts to assist with delivery of goods
Managing the preparation of goods for delivery to customers
Hiring and training inventory staff
Setting employee schedules and monitoring performance
Projecting future needs for supplies and products
The median salary for inventory managers in December 2021 was about $56,300, according to PayScale.
10. Procurement Manager ¶
Procurement managers serve as liaisons between a company and its suppliers. They identify and screen potential suppliers for services and goods, focusing on working with providers whose services are cost-effective and efficient. Procurement managers may be required to perform tasks including:
Managing risk in working with transportation suppliers and vendors
Developing strong relationships with suppliers
Negotiating purchase prices for transportation services
Researching products and services that vendors provide  
Procurement managers' median annual salary in December 2021 was about $83,100, according to PayScale.
Explore Your Future in This In-Demand Field ¶
Whether you're exploring potential careers or currently working in logistics or supply chain management, learning about the various roles in logistics can be an excellent step toward advancing in this in-demand field. 
Athens State University's online Bachelor of Science in Logistics and Supply Chain Management and online Master of Science in Global Logistics and Supply Chain Management degree programs offer a career-focused education to prepare you for a role as a logistics professional in today's dynamic global business environment. 
Discover how Athens States can help you achieve your career goals.
Recommended Readings
Supply Chain Management: Salary and Job Outlook
What Is Supply Chain Management and Why Is It Important?
Sources:
Association for Supply Chain Management, "Supply Chain Salary and Career Report"
Beltmann Integrated Logistics, "Why Is Logistics Important?"
Chegg CareerMatch, Logistics Engineer
Glassdoor, Logistics Analyst Overview
Glassdoor, Transportation Manager Overview
Indeed, "What Does an Inventory Manager Do?"
Indeed, "What Does a Purchasing Manager Do?"
Logistics Management, "Logistics Labor: Solving the Talent Gap"
Oracle, "Supply Chain Management vs. Logistics: Differences, Similarities, and Roles"
Related Articles: