5 Criminal Justice Degree Careers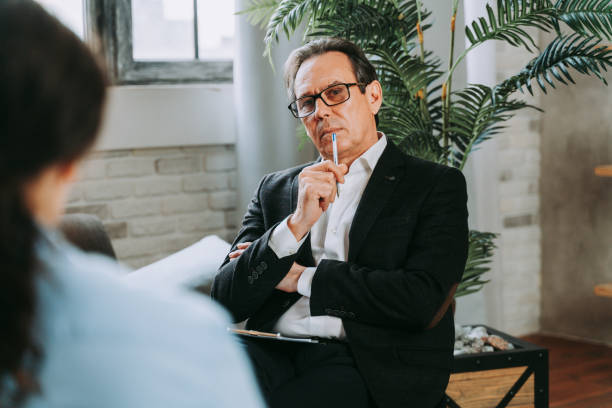 5 Criminal Justice Degree Careers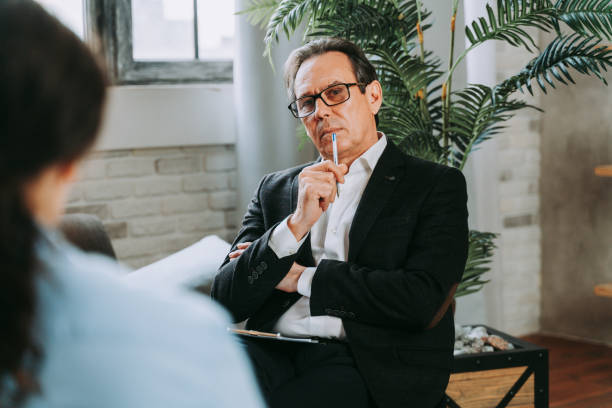 For many people across the country, the idea of criminal justice begins and ends with whatever happens on Law and Order. Still, the criminal justice field has many nuances beyond a TV episode. Criminal justice involves not only officers of the law bringing criminals to justice but also dedicated professionals supporting and counseling individuals as they navigate the legal system.
Those interested in pursuing a career in criminal justice or a related field should consider earning a degree that provides a framework for understanding the overlap between laws, the courts, as well as corrections. Earning a degree in criminal justice can provide graduates with the foundation that can lead to specializations in this dynamic and meaningful field.
Careers in Criminal Justice ¶
Criminal justice careers are varied. A criminal justice degree often leads to a career in local or federal law enforcement. However, it also focuses on the legal system and how to work within it, offering wider opportunities for career paths than one might expect. The following examples are just a few of the many careers for criminal justice degree holders.
1. Private Investigator ¶
Private investigators assist clients with specific legal, financial, and personal matters that involve legal issues. Their specialty is uncovering information. They interview sources connected to a client's interests and use advanced web searching to locate information for clients. Private investigators often conduct surveillance and may take photographs of persons of interest.
Private investigators work outside the jurisdiction of law enforcement and must be cautious not to overstep their authority as private citizens. As a result, investigators must be aware of all applicable local, state, and federal laws, including those on privacy and other legalities that may affect their work. If they don't, the information they collect may not be admissible in court, and they could potentially face criminal charges.
Private Investigator Requirements and Salary ¶
While many private investigator positions require only a high school diploma, some employers may require applicants to have a college degree in a similar field, such as criminal justice, to qualify. Many states also require licenses to perform as a private investigator. 
A private investigator's median annual salary was $59,400 as of May 2021, and the projected employment growth was 13% between 2020 to 2030, according to the U.S. Bureau of Labor Statistics (BLS). 
2. Paralegal ¶
A paralegal's primary role is to assist attorneys with legal proceedings and research and, in some cases, interact with clients on their behalf. Paralegals frequently work for law firms, corporate legal departments, or courts offering legal support services.
They help attorneys file documents such as court motions and briefs and go with them when they meet with clients or appear in court. They often file, edit, and review legal documents and rulings on behalf of their attorneys. Before referring clients to a company's attorneys, paralegals often conduct phone or in-person interviews with them; they may also have the power to accept or reject potential clients if they feel their attorneys wouldn't be a good fit.
Paralegal Requirements and Salary ¶
They must be familiar with legal citation rules, legal libraries, the rules of various court systems, and relevant filing requirements. While paralegals aren't required to have a degree or certificate to perform the role, many employers prefer candidates to have a bachelor's degree in a relevant field. 
A paralegal's median annual salary was $56,200 as of May 2021, and the projected employment growth was 12% between 2020 to 2030, according to the BLS.
3. Correctional Officer ¶
A correctional officer oversees and supervises inmates at jails, private correctional facilities, and state and federal prisons. They're in charge of preserving the security and custody of all individuals committed to the facility's care. They assist in ensuring and enforcing all protocols and laws as the management and jurisdiction require. The correctional officer assists in performing regularly scheduled inspections of detainee property for contraband and other dangerous or prohibited items, in addition to helping maintain order. 
Correctional officers help support the upkeep and sanitation of the facility and are first to respond to inmates in need of first aid or immediate assistance. Most correctional officers' duties involve keeping logs and documenting incidents. They organize reports so that senior officers or wardens can make informed decisions about discipline or housing.
Correctional Officer Requirements and Salary ¶
Becoming a correctional officer doesn't require a degree in many states, but it's necessary for a position at any federal institution. The median annual salary for a correctional officer was $47,900 as of May 2021, with projected employment decreasing by 7% between 2020 to 2030, according to the BLS. 
4. Court Clerk ¶
Court clerks typically work for local and state governments. The court clerk's main duty is transcribing correspondence, notes, and drafts from court proceedings. 
They may also serve as the court's receptionist, answering questions and helping clients and lawyers find necessary documentation. The clerk will also answer phones, receive faxes and mail, order supplies, and maintain files as part of their day-to-day tasks.
Court Clerk Requirements and Salary ¶
While employment as a court clerk may not require a degree, earning one can help a graduate stand out among their peers through knowledge of the information vital to court proceedings and the ability to assist lawyers and judges with their jobs. 
The median annual salary for a court clerk was around $41,700 as of August 2022, according to Payscale. 
5. Mental Health Counselor ¶
Mental health counselors offer therapy to individual clients and families; some work with specific populations, such as seniors, students, or young children. Counselors for mental health treat people who suffer from a range of issues, such as suicidal thoughts, anxiety, depression, trauma, and negative self-image.
Mental health counselors often focus on specific areas of expertise, such as helping people who are "stuck" in the criminal justice system. Juvenile detention facilities may hire counselors with expertise in young adult therapy. Jails and prisons may employ counselors to assist inmates in resolving problems that may have contributed to their criminal behavior, helping them gain a better chance of parole and readjust to society once they have exited the system.
Mental Health Counselor Requirements and Salary ¶
Mental health counselors typically have at least a bachelor's degree, although some states may require education up to a master's with additional licensure and certification. 
A mental health counselor's median annual salary was $48,500 as of May 2021, and the projected employment growth was 23% between 2020 to 2030, according to the BLS. 
Benefits of a Criminal Justice Degree ¶
Criminal justice degree programs prepare graduates to participate meaningfully in various legal professions. The degree teaches students about the interconnectedness of law enforcement, criminology, criminal law, the justice system, prisons, and juvenile delinquency. They can apply this understanding to various careers that intersect with the criminal justice system.
All citizens interact with the law and the systems it works within. Regardless of a graduate's ultimate career path, knowledge can be invaluable to oneself and a resource for others in need.
Achieve Your Career Goals With a Criminal Justice Degree ¶
Often the work of criminal justice can resemble a TV police procedural, but it's much more than that. Understanding the scope and intricacy of the criminal justice system is a helpful foundation for many rewarding professions.
With Athens State University's online Bachelor of Science in Criminal Justice, you can learn how different aspects of the criminal justice system work and how to explain those aspects to others. This program offers students a foundation in the ethics and policies of our legal system and prepares them to participate in it. 
Discover the many criminal justice careers a degree can equip you to take on.
Recommended Readings
How to Become a Human Resource Manager
Data-Driven Leadership: How to Maximize Data in Business and Healthcare
Sources:
Houston Chronicle, "Legal Assistant Jobs With a Criminal Justice Degree"
Indeed, "10 Types of Criminal Justice Majors and Related Jobs"
U.S. Bureau of Labor Statistics, Correctional Officers
U.S. Bureau of Labor Statistics, Court, Municipal, and License Clerks
U.S. Bureau of Labor Statistics, Paralegals and Legal Assistants
U.S. Bureau of Labor Statistics, Police Detectives and Investigators
U.S. Bureau of Labor Statistics, Substance Abuse, Behavioral Disorder, and Mental Health Counselors
Related Articles: