Career and Technical Education Salary and Job Opportunities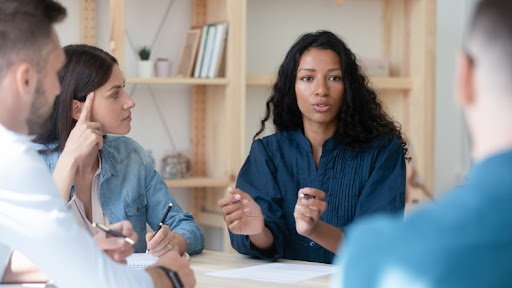 Career and Technical Education Salary and Job Opportunities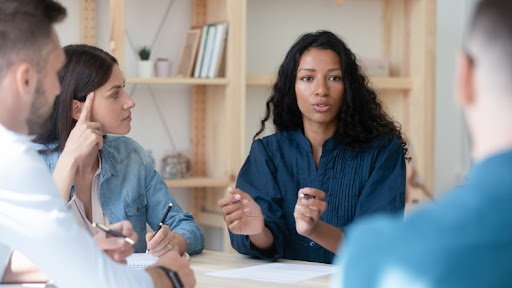 Career and Technical Education Salary and Job Opportunities ¶
Making the decision to pursue a higher education can be incredibly influential in shaping a person's career and professional success. For many prospective students, the timeline and cost of earning a bachelor's degree can be somewhat daunting, particularly when many programs are not geared toward a specific career and don't cater directly to people who have already built experience in their field. In response, alternative options such as Career and Technical Education (CTE) programs are growing in popularity.
A great opportunity for adult learners seeking practical training, CTE programs are based around the principle of providing workable knowledge and skills to graduates. Pursuing an advanced CTE program, such as a Master of Education in Career and Technical Education, can be instrumental in allowing experienced professionals to reach their goals and the career and technical education salary they need to build a successful future.
What Is Career and Technical Education? ¶
Career and technical education programs consist of highly skill-based and focused courses aimed at equipping students with the practical abilities to excel in their field. Offered at the high school, postsecondary, and graduate levels, CTE courses emphasize a well-rounded education. The teaching applies a functional rather than a theoretical approach to learning, helping students build the technical skills and knowledge that are most relevant to them.
The focus of a CTE program depends on both the level of education as well as the student's chosen industry, with the field of CTE often divided into job clusters. These jobs clusters include:
Architecture and Construction
Agriculture, Food, and Natural Resources
Arts, Technology, and Communication
Finance
Health Science
Business Management and Administration
Education and Training
Depending on the cluster a student chooses, the necessary skills and work environment will change. The goal of many advanced degree career and technical education programs is to prepare graduates for a future in education and business, providing them with valuable, practical, and versatile skills they need to become effective leaders. By choosing to pursue an advanced education, CTE graduates can move from learning the necessary skills of their industry to being able to teach those skills to future CTE students.
Jobs and Salaries in Career and Technical Education ¶
At the heart of CTE programs is a commitment to providing students with practical, real-world knowledge and skills. With CTE job clusters crossing multiple industries, the jobs and career and technical education salaries available to graduates can vary. For prospective graduates looking to pursue senior roles, gaining both workplace experience and an advanced degree in CTE can be instrumental.
Below are just a few of the teaching positions CTE graduates may assume.
Career Counselor ¶
Pursuing a higher education in career and technical education can not only provide graduates with the skills they need to become great teachers, but also the knowledge to help guide others in choosing the career that is best suited to their interests and strengths. Career counselors provide resources and guidance to assist clients in choosing a career, changing to a new career, adjusting to entering the workforce, or reaching their vocational goals. Career counselors use their communication and leadership skills to make a positive impact in the lives of their clients, helping them to build the experience they need to seek out their dream job. School and career counselors and advisors earned a median annual salary of $60,510 as of May 2021, according to the U.S. Bureau of Labor Statistics (BLS).
Adult Educator ¶
Access to a quality education can have a positive impact in the lives of adult learners, allowing them to not only reach their goals but, in many cases, better integrate into society. Graduates with a degree in career and technical education can pursue careers as adult educators and teaching classes that provide their students with fundamental skills such as reading, writing, or speaking another language. In May 2021, the BLS reported that adult basic and secondary education and ESL teachers earned a median annual salary of $59,720.
Workplace Development Manager ¶
Workplace development managers shape the future of their organizations by ensuring employees have the most relevant and advanced skills and knowledge to best execute their jobs. By planning, managing, and executing additional or updated training, workplace development managers establish and uphold training standards within a workplace. Training and development managers earned a median annual salary of $120,130 as of May 2021, according to the BLS.
Career and Technical Education Instructor ¶
Having earned a higher education in CTE themselves, career and technical education instructors assist the next generation in building the practical knowledge and skills to find success. Depending on their specialization or background, CTE instructors tailor their curricula toward the specialized skills and instruction technology within a particular field. The BLS reported a median annual salary of $61,160 for career and technical education teachers in 2021.
How to Develop Skills in Career and Technical Education ¶
Developing skills in career and technical education can be a key element to advancing as a CTE educator and reaching a higher career and technical education salary. With many individuals choosing CTE programs after having built experience in their field, advanced CTE degrees can be a great way to learn the latest instructional technology and focused teaching methods.
For advanced and postsecondary or graduate CTE programs, the goal is to learn how to teach skills such as reading and writing comprehension, mathematics, critical thinking, and problem solving. Through workplace experience and an advanced education in CTE, aspiring educators are able to build well-rounded teaching techniques, such as:
Leadership: Instilling confidence in students requires decisiveness and a strong grasp of content as an educator. Leadership allows instructors to guide their classroom effectively, ensuring they meet their teaching goals and cover the curriculum.

Communication: Effective educators utilize clear messaging. By learning how to communicate effectively, instructors can better connect with and impart information to their students.

Active listening: An essential part of education is the ability to adapt and tailor knowledge for students within a class. By listening to students, CTE instructors can better formulate lesson plans and meet students' learning needs.

Instructional and information technology skills: As technology evolves, so do the materials and educational standards for instructors. Employing the latest instructional and information technology can streamline the education process and allow instructors to use a wider range of teaching tools, ensuring students graduate with the most recent and relevant training.
These abilities, combined with specialized or industry-standard skills within their discipline, allow advanced CTE graduates to become experts in their field, qualifying to become instructors themselves and shape future generations.
Build the Skills You Need to Succeed in Career and Technical Education ¶
Rooted in providing students with versatile skills and knowledge that is targeted to their future, CTE was designed with practicality in mind. Through an advanced education, graduates can aim for a career and technical education salary that allows them to reach their personal and professional goals, opening doors to new and exciting opportunities.
Choosing the right program is a key component to building a bright future. Earning a degree, such as the online Master of Education in Career and Technical Education program from Athens State University can be a great way to shape a career you are passionate about. Providing practical skills and using the latest instructional technology, the career and technical education program from Athens State is designed to enable you to enter the workforce equipped and ready to make a difference.
Discover what you can do with a degree in career and technical education.
Recommended Readings
6 Steps for Effective Technology Lifecycle Management
What Does a Training Instructor Do?
What Is a Degree in Interdisciplinary Studies?
Sources:
Advance, Career Technical Education
Indeed, Career and Technical Education: Definition and Careers
Indeed, What Does a Learning and Development Manager Do? (With FAQs)
National Center for Education Statistics, Career and Technical Education Statistics
National Institute of Food and Agriculture, Special Projects: Agricultural Education and Career Data Programs
Payscale, Average Software Engineer Salary
U.S. Bureau of Labor Statistics, Adult Basic and Secondary Education and ESL Teachers
U.S. Bureau of Labor Statistics, Career and Technical Education Teachers
U.S. Bureau of Labor Statistics, School and Career Counselors and Advisors
U.S. Bureau of Labor Statistics, Training and Development Managers
U.S. Department of Education, Career and Technical Education
Related Articles: