Careers in Humanities: Six Careers with Real-World Impact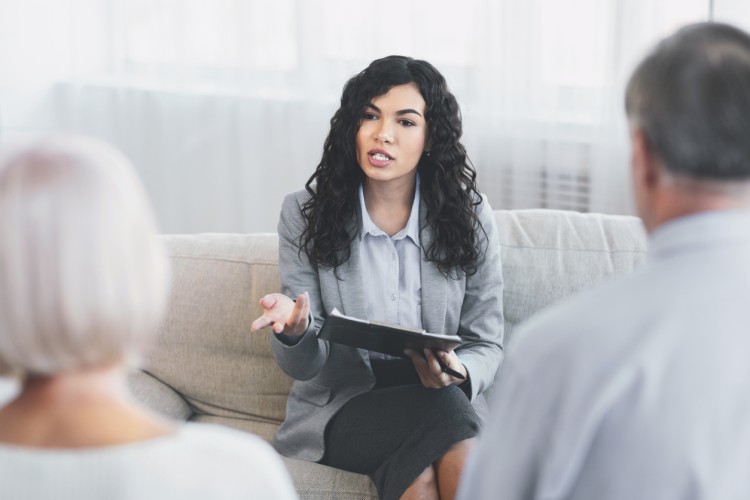 Careers in Humanities: Six Careers with Real-World Impact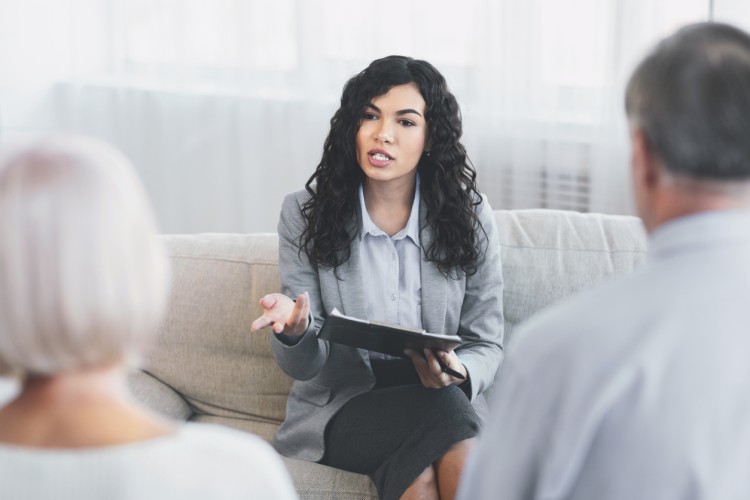 Careers in Humanities: Six Careers with Real-World Impact ¶
Colleges and universities offer programs of study in the humanities, but what does that really mean? Is studying the humanities a good choice to prepare you to enter the workforce and have the career and life you want? It turns out that the majority of employers consider skills gained through humanities studies to be "very important" to career success. This is according to a 2021 study of executives and hiring managers by the Association of American Colleges and Universities in partnership with Hanover Research.
An education in the humanities and social sciences can prepare you for an enriching career — and degree types such as psychology, criminal justice, interdisciplinary studies, and religion can help launch a path that has meaningful, real-world impact.
An Overview of the Humanities ¶
What are the humanities? They're a group of academic disciplines — or fields of study — that examine parts of society and culture, such as history, philosophy, religion, language, literature, arts, media, and culture, according to the National Humanities Center. Over centuries of study and discourse in these disciplines, humans have taken an analytical approach to understanding how we structure our societies and relate to one another, create conflict and progress, and explore what it means to be alive. Similarly, the social sciences explore these big questions, but do so through scientific inquiry and empirical data. The two fields pair naturally because at the core of each is an exploration of humanity — and both degree types support careers in humanities.
Valuable Skills in the Workforce ¶
While exploring life's big questions might sound impractical or unrelated to a career path, the opposite is in fact true. In a 2021 report by the Association of American Colleges and Universities, employers validated that humanities-related skills rank among the most valuable in the workforce. Those skills include:
Creative and critical thinking
Working effectively in teams
Analyzing data
Complex problem solving
Ethical judgment and reasoning
Communicating clearly through writing and speaking
Strategic decision making through evaluation of different sources of information
Integrating ideas and information across settings and contexts
Civil skills and engagement
Indeed, pursuing a humanities degree and developing these highly valuable, transferable skills opens up a vast array of possibilities for careers in humanities.
Six Career Opportunities in Humanities ¶
Humanities studies offer opportunities for personal, academic, and professional growth. The skills of critical thinking, discourse, problem solving, and real-world engagement are widely applicable to a number of fruitful careers in education, social work, business, government, nonprofit management, law enforcement, and more. Graduates with a degree in humanities can pursue the following careers:
1. Social and Community Services Manager ¶
Social and community services managers bring programs to life that support stronger communities. They create, implement, coordinate, and manage programs that alleviate an issue or build resilience for the public, such as operating a recreation center for kids in a low-income neighborhood. Social and community services managers earned a median annual salary of $74,000 as of May 2021, according to the U.S. Bureau of Labor Statistics (BLS).
2. Social Worker ¶
Social workers support individuals to overcome challenges in a variety of settings and situations. Professionals who provide this service in a school setting focus their work on students who may need to navigate challenging personal, familial, or school-related problems. The median annual salary for social workers was $50,390 as of May 2021, according to the BLS.
3. Substance Abuse Counselor ¶
These counselors advise people who seek help overcoming challenges. Substance abuse counselors, specifically do so with special training to help those struggling with alcoholism, drug addiction, and more. The median annual salary for substance abuse, behavioral disorders, and mental health counselors was $48,520 in May 2021, according to the BLS.
4. Correctional Officer ¶
Correctional officers work in correctional institutions such as prisons to maintain a safe environment. The job can be stressful, but includes on-the-job training and reliable pay. The BLS reports that correctional officers and bailiffs earned a median annual salary of $47,920 as of May 2021.
5. Professor ¶
Professors educate students above the high school level at colleges and universities. They teach, support students, collaborate with department colleagues, and conduct specialty work in their field such as writing and publishing scholarly articles or conducting research. They typically hold a degree beyond the master's level, such as a doctorate. The median annual salary for postsecondary teachers was $79,640 as of May 2021, according to the BLS.
6. Writer ¶
Writers can be novelists, but that's not all the profession offers. Most writers create written content for publication and distribution and many are self-employed, working for multiple clients at a time. The median annual salary for writers and authors was $69,510 as of May 2021, according to the BLS.
Types of Humanities Degrees ¶
Humanities degrees include some of the most well-known and valued majors on college campuses, such as English, history, and philosophy. However, there are many unique courses of study in the humanities and social sciences that go beyond these majors and may appeal to students with specific interests and career goals. These include:
Religious Studies: This field of study includes theology; world religions; biblical analysis; and religious ethics, history, and culture. Coursework encourages critical thinking, focused scholarship, and engaging discourse.

Criminal Justice: This area includes the ethics-focused exploration of law enforcement, criminology, criminal law, the justice process, corrections, and juvenile delinquency. Aspiring professionals are set to create a better system that supports all populations.

Psychology: The field of psychology includes mental and behavioral health, substance use disorders, child advocacy, and more. Psychology professionals help individuals and communities build more resilient, healthier ways of living.

Interdisciplinary Studies: Curious students looking to craft their own unique pathway should consider interdisciplinary studies. This style of coursework gives a student agency to chart a specific academic experience that can launch or advance a successful career.
Learn More about Humanities and Social Sciences Degrees ¶
The online humanities and social sciences degree programs at Athens State University can prepare you for a rewarding career that meaningfully impacts communities you care about. Our programs in religious studies, criminal justice, psychology, and interdisciplinary studies are supported by dedicated faculty, small class sizes, and engaging discourse. Our programs are also rich with experiential, hands-on learning experiences, which employers deem a clear advantage during the hiring process, according to the Association of American Colleges and Universities.
With so many exciting careers in humanities, exploring a degree in humanities can be your first step to achieving the career you want.
Recommended Readings
Criminal Justice vs. Criminology: What Are the Differences?
What Is a Degree in Interdisciplinary Studies?
Social Work vs. Psychology: Key Differences
Sources:
Association of American Colleges and Universities, "How College Contributes to Workforce Success"
National Humanities Center, "What Are the Humanities?"
U.S. Bureau of Labor Statistics, Correctional Officers and Bailiffs
U.S. Bureau of Labor Statistics, Social and Community Services Managers
U.S. Bureau of Labor Statistics, Social Workers
U.S. Bureau of Labor Statistics, Substance Abuse, Behavioral Disorder, and Mental Health Counselors
U.S. Bureau of Labor Statistics, Postsecondary Teachers
Related Articles: