What Is Corporate Security?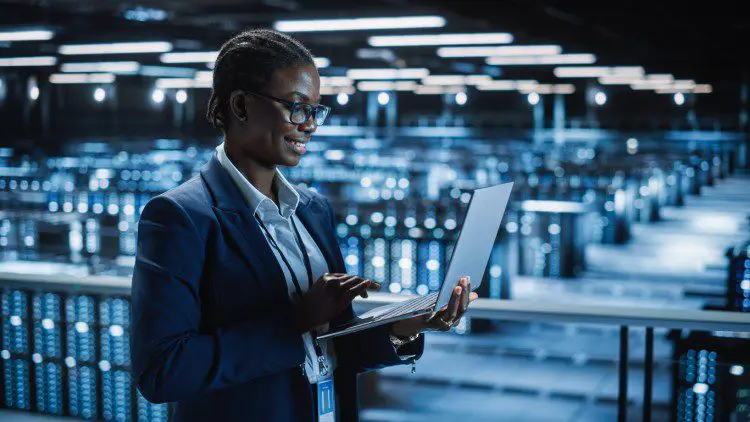 What Is Corporate Security?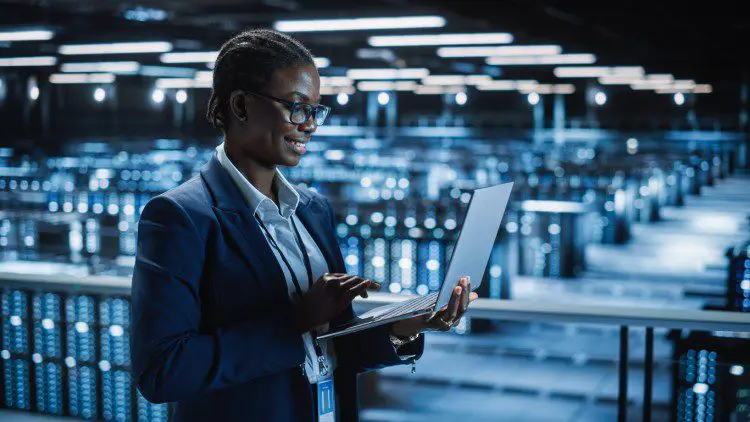 Since the rise of the COVID-19 pandemic, many companies are transitioning to remote work, but with that can come security complications. A 2022 study by the Association of Certified Fraud Examiners found that up to 5% of a company's average revenue is lost to fraud each year, with reports that pandemic-related staffing changes and shifting to remote work were commonly cited as contributing to occupational fraud. 
Climate change will also result in security risks as natural disasters such as floods and heatwaves threaten companies and workers around the globe, according to the Center for Climate and Security. However, an ever-changing world and growing connectivity invite new challenges that require more ingenuity and strategy than a simple lock and key. A degree in homeland and corporate security can make the difference in mastering these challenges.
Defining Corporate Security ¶
Corporate security is about the prevention or mitigation of scenarios that pose risk to a given company. Using various strategies, corporate security professionals plan ahead of potential threats, overseeing a company's infrastructure and departments to maintain safety and security. It also requires adapting to respond to unexpected threats. 
As issues such as cybercrime increase due to advancements in technology, these professionals must constantly update and evolve their methods to keep pace with potential threats, meaning the nature of the job is continually updating. These strategies include implementing digital security systems to prevent hacks on intellectual property, protecting company assets through guards and surveillance, and establishing company security policies to let employees know how to accurately and safely respond to fraud.
The Benefits of Corporate Security ¶
Corporations of all sizes and in all industries are vulnerable to crimes that might endanger employees or consumers and the company's brand. Whether it comes to protecting a company's assets, employees, or customers, a corporate security professional brings a degree of safety paramount for any industry to function at its peak performance.
Security may seem as straightforward as stationing guards at a company's entrance and updating anti-virus software on staff computers, but the challenges to corporate security have evolved rapidly. Breaches in security are not the same as they once were.
Cybercriminals are becoming increasingly adept at stealing information and circumventing network security. Unauthorized access to company data, networks, and devices climbed by 31% between 2020 and 2021, with the average number of attacks per company reaching between 206 and 270 per year, according to a 2021 Accenture study. Without the support of a corporate security specialist to avoid internal theft, loss of customer data, damage to business property, or even injury to employees and community members, any company would be at risk of catastrophic difficulties.
Careers in Corporate Security ¶
The potential for disaster exists in every industry, which means corporate security professionals can choose from a wide range of career paths to prevent worst-case scenarios and mitigate their effects. More than simply putting up cameras and monitoring secure entrances, careers in corporate security push the boundaries on what protection can give a company or organization the safety it needs to function. 
Security Analyst ¶
Security analysts develop and implement security procedures to safeguard organizations' computer networks and systems. Company firewalls, software and database security maintenance, and data encryption are usually overseen by a security analyst professional. Computer corporations, consulting firms, and commercial and financial enterprises are typical businesses for security analysts. The median annual income for security analysts was $102,600 in 2021, according to the U.S. Bureau of Labor Statistics (BLS), which projects jobs in this category to grow by 33% between 2020 and 2030.
Fire Inspector ¶
Fire inspectors check buildings to identify fire dangers and to guarantee that federal, state, and local fire laws are followed. Primarily hired by state and municipal governments, these professionals frequently work in offices or factories but are also used in larger structures like arenas and stadiums. Fire inspectors earned a median annual salary of $63,080 in 2021, according to the BLS, which projects jobs in this category to grow 11% between 2020 and 2030. 
Emergency Management Director ¶
Emergency management directors develop strategies and processes for dealing with natural disasters and other catastrophes. They also assist in leading the response during and after disasters, frequently collaborating with government officials, agencies, and nonprofit organizations. This job is critical during and after emergencies since these professionals are often in charge of reaction, evacuation, and recovery activities. The median annual pay for emergency management directors was $76,730 in 2021, according to the BLS, which projects jobs in this category will grow by 6% between 2020 and 2030.
Start Your Journey in Corporate Security ¶
Security expertise is needed to protect communities of all sizes. With an increase in never-before-seen threats to the security of corporations and communities alike, the demand for specialists in the field has grown — and continues to grow each year. 
Athens State University's online Bachelor of Science in Homeland and Corporate Security helps prepare graduates for the best methods and practices to protect communities and industries in an ever-changing landscape. Courses such as Cyber Criminology, Security Risk Management, and Problem Solving with Computers help students hone their skills as security professionals. This career-focused program allows flexibility, meaning your busy schedule doesn't have to compete with a degree in a lucrative job market. 
With a foundation that blends homeland security, disaster preparedness, and corporate security, graduates can be prepared to face whatever dangers might appear in their field, from natural disasters to criminal cyberattacks. Unlock the next stage of your career with a degree from Athens State University.
Sources:
Accenture, "State of Cybersecurity Resilience 2021"
American Protection Group, "The Importance of Corporate Security"
Association of Certified Fraud Examiners, "Organizations Worldwide Lose Trillions of Dollars to Occupational Fraud"
Center for Climate and Security, "A Security Threat Assessment of Climate Change"
International Security Ligue, "Climate Change & Security: A Global Risk From 3 Perspectives"
iOffice, "7 Building Security Essentials Every Company Needs"
U.S. Bureau of Labor Statistics, Emergency Management Analysts
U.S. Bureau of Labor Statistics, Fire Inspectors
U.S. Bureau of Labor Statistics, Information Security Analyst
Related Articles: