Data-Driven Leadership: How to Maximize Data in Business and Healthcare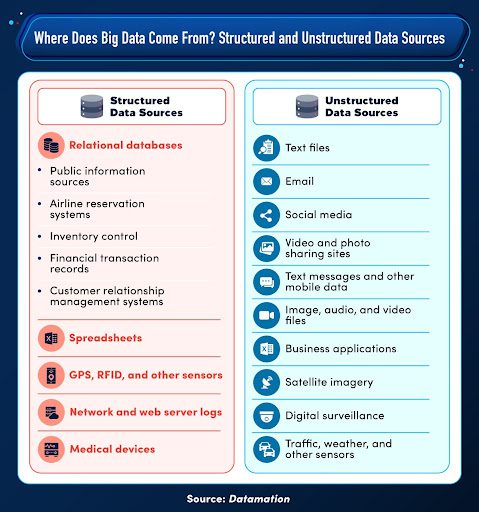 Data-Driven Leadership: How to Maximize Data in Business and Healthcare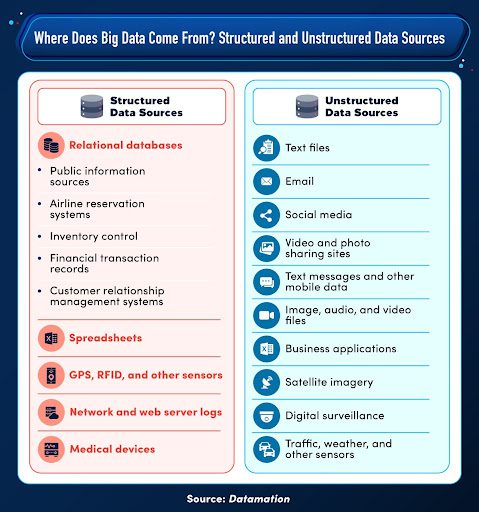 The business world has been shaped and reshaped by one transformative technology after another, but through every wave of change, the fundamentals of business remain the same:
Understand the needs of your customers.
Operate as efficiently as possible to meet those needs.
Achieve efficiency by making faster, smarter business decisions.
These three principles are at the heart of data-driven leadership, whose goal is to make relevant data available to decision makers at every level of the organization. Implementing data-driven leadership in business and healthcare settings requires changing the way decisions are made. Data-driven leadership allows organizations to anticipate and respond quickly to market trends and changing customer preferences.
One example of how business and healthcare leaders benefit from placing advanced data analytics at the heart of strategic planning and decision-making is presented in a study by McKinsey. Early adopters of artificial intelligence (AI) were 52% more likely to report using technology to increase their market share than companies that didn't use AI. The tips and examples in this guide illustrate the potential of data analytics to support fast, informed decision-making at all levels of business and healthcare organizations.
What Is Data-Driven Decision-Making? ¶
Effective business decisions rely on accurate forecasting and the ability to adapt quickly to changing conditions. What data-driven decision-making offers to executives, managers, and staff members is the insight and understanding that comes from advanced analytics techniques such as predictive analytics and prescriptive analytics. 
Predictive analytics bases its predictions about the future on statistics and modeling techniques. It spots data patterns and determines which patterns are most likely to recur. The technology is used to predict the weather as well as for customer service, investment portfolios, and voice-to-text translation.
Prescriptive analytics goes beyond predicting future events by suggesting specific courses of action and strategies to support an organization's decision makers. The approach uses machine learning and other AI technologies to process massive amounts of data and quickly determine the strategy most likely to succeed.
Both of these analytic techniques simulate the probability of many potential outcomes to provide decision makers with a better understanding of the risks and rewards of various options. In addition to simulating optimal paths, data analytics models worst-case scenarios to help organizations prepare for any eventuality.
Importance of Creating a Data-Driven Culture ¶
Data is a powerful strategic asset that's underutilized in many businesses. Data analytics constructs models of the world based on patterns it identifies in the data available to an organization from diverse sources inside and outside its operations. Just as predictive models rely on machine learning and iteration to continuously improve their performance, decision makers throughout the organization receive feedback that allows them to continuously improve the quality and speed of their decisions. 
Data-driven cultures closely track their progress by focusing on key performance indicators (KPIs) that apply to all aspects of business performance. 
Data-driven cultures operate more efficiently by automating administrative tasks and coordinating all processes, including marketing, sales, and operations.
Data-driven cultures democratize data by eliminating gatekeepers and making the organization's data resources available to everyone inside the company as well as to business partners. By allowing anyone to claim "ownership" of the data, business decision makers are able to devise and share creative applications based on it. 
How Companies Benefit from Data-Driven Decision-Making ¶
Making the most of an organization's investment in its people is the best way to maximize the benefit of a company's investment in technology. Research conducted by IDC and data analytics firm Tableau found that data-leading companies share five characteristics:
They're committed to extracting as much value as possible from their data assets.
They establish a mindset of creativity and data exploration for decision makers at all levels of the organization.
They use the talent available to them and set clear expectations for everyone's data-related activities.
Their governance decisions are based on trust and accountability.
They create and support a culture of sharing that emphasizes collaboration and open data systems.
Examples of Data-Driven Decision-Making ¶
Millions of people were introduced to the benefits of data-driven leadership as subscribers to the Netflix  streaming service. Netflix was a pioneer in applying predictive analytics in developing movies and series, such as "Bird Box," "House of Cards," and "Black Mirror: Bandersnatch." Netflix engineers created algorithms that indicated the shows would succeed based on subject matter, residual fans of similar productions, and the appeal of their stars and directors.
Data-driven leadership takes many forms, but in every case its goal is to empower people by providing them with data-based tools that help them make more accurate decisions in fast-changing environments. Implementing data-driven decision-making requires an organizational transformation that many firms struggle with. Here's how three companies overcame obstacles to realize the benefits of a data-driven culture.
Lufthansa Group ¶
The global aviation company Lufthansa Group found that its hundreds of subsidiaries lacked a singular approach to data analytics. By applying a single analytics platform throughout the organization, Lufthansa Group was able to cut its data preparation time by 30%, provide more autonomy for specialist departments, and make decision-making more flexible and fact-based.
Providence St. Joseph Health ¶
With 51 hospitals that employ more than 100,000 caregivers, Providence St. Joseph Health needed to leverage the data contained in electronic medical records (EMRs) to improve patient outcomes, reduce the cost of healthcare services, and enhance the patient experience. Providence St. Joseph Health provided its decision makers with a dashboard of analytics for KPIs that helped it reduce waste and apply a uniform set of best practices throughout its healthcare system.
Charles Schwab ¶
The financial services firm Charles Schwab replaced the legacy business intelligence (BI) tools that its experienced analysts used with a visual analytics system that novice analysts, as well as those with more technical experience, could use. The dashboard approach delivers the customer information that analysts need more quickly, allowing them to reach out to clients faster and anticipate their financial needs.
Tips for Making Effective Data-Driven Decisions ¶
Decision-making has become more complicated as organizations focus on integration and transparency in all their business processes. A 2021 survey by research firm Gartner found that 65% of decisions in business environments involve more stakeholders or choices than they did in 2019. What follow are the  six factors that can improve the likelihood of positive outcomes when making business decisions.
Identify Business Objectives ¶
An organization's data strategy begins with defining the people, processes, and technology involved in decision-making:
What tools and skills do decision makers need to apply data analytics in their day-to-day work?
What processes will ensure that the most relevant, up-to-date data will be readily available to decision makers?
What technologies are the best options for storing, sharing, and analyzing the company's data assets?
Determine the Key Data Sources Within Business Departments ¶
Companies should look at their data operations as a supply chain that connects data sources throughout the organization in ways that meet the unique needs of each department. Data must be communicated via a common language and be shareable by different people in various contexts the moment it's created. Internal data sources are easier to manage than external data sources, and data from inside the organization is potentially more effective in supporting decisions.
Gather and Prepare the Necessary Data ¶
The data preparation process ensures that the data being analyzed is accurate, timely, and formatted. The process entails four steps:
Collect the data from structured, unstructured, and semistructured sources that include internet traffic, cloud and mobile applications, customer correspondence, and various types of sensors.
Process the data typically stored in a data warehouse or data lake by organizing, configuring, and partitioning it prior to analysis.
Cleanse the data to remove errors and inconsistencies so that it meets quality requirements for effective analysis.
Analyze the data by applying various analytics techniques, such as data mining, machine learning, and predictive and prescriptive analytics.
Use Visualization Techniques to View and Explore Data ¶
As business problems become more complex, visualization becomes an increasingly important way to cut through the complexity and allow patterns to emerge from the data being applied to solve problems. Eight popular types of visualizations used in data analytics are bar graphs; scatterplots; pie charts; histograms; heat maps; box plots that depict numerical data via quartiles; violin plots that go beyond quartiles to represent the full distribution of data; and 3D plots, which are especially useful for modeling complex projects.
Apply Analytics Techniques to Generate Business Insights ¶
Once the data intended to support business decisions has been identified, collected, and prepared, the challenge becomes getting it into the hands of front-line workers, managers, and executives quickly and in a usable form. 
Focus on making live data available by using a real-time data ingestion stack.
Create a scalable and elastic data infrastructure by taking advantage of cloud technologies.
Remove all constraints on the movement of data through the organization.
Plan realistically for the tremendous growth in the amount of data the organization will use in the future.
Provide self-service data analytics tools to all business decision makers. The tools should use a single shared vocabulary for various metrics so that insights shared across teams are meaningful.
Share the Insights Among Decision Makers ¶
All of a company's data efforts are fruitless unless its decision makers are able to share their knowledge with others in their group or department, as well as across departments and operating units. Three data analytics trends that are intended to support collaboration are graph technologies, the augmented consumer, and analytics at the edge.
Graph technologies replace the tabular data structures of relational databases and spreadsheets with graphical representations of data that are better able to show meaningful connections between data elements.
Augmented consumers are able to access the results of advanced analytics at the point of consumption rather than limiting the insights to data experts in the company.
Analytics at the edge shifts data processing from inside the information technology (IT)  department to the points at which the data is collected, reducing latency and making more data available to decision makers in real time.
Resources for Applying Data-Driven Decision-Making ¶
Benefits of Big Data in Business and Healthcare ¶
The benefits of big data to companies within and outside the healthcare industry were demonstrated by the response to restrictions mandated by the COVID-19 pandemic. 
Big data helped organizations provide remote services to their customers by applying data to automate customer interactions.
Public health agencies used big data to meet reporting requirements as part of the concerted effort to prevent COVID infections.
Medical researchers tapped big data resources to track the spread of various coronavirus mutations and to test the efficacy of vaccines.
In particular, C-suite executives in the healthcare industry gained new appreciation of the value of big data to their companies success. A 2021 survey of executives conducted by NewVantage Partners found that 31% intended to increase their investment in data and AI initiatives as a result of the pandemic, while just under 10% said their companies would spend less as a result of COVID. The survey found that 96% of executives reported that their firms have had successful outcomes from big data and AI, an increase of more than 25% from the 2020 survey.
What follow are six key benefits that businesses and healthcare organizations realize as a result of big data.
1. Gain Insight into Customer Needs ¶
Among the techniques for learning more about what motivates customers are trend analysis, surveys, interviews, and market research. Big data and AI create new opportunities for tapping social media (social listening), marketing campaigns focused on customer retention, analysis of historical customer data, and more effective customer feedback loops.
2. Get a More Complete Understanding of Markets ¶
Markets are increasingly interconnected, which requires that market analyses broaden to study the impact of sectors outside niche healthcare markets. However, data analytics must also delve deeper into specific areas to provide more accurate insights into specific market-related questions. The result is a bifurcated approach to market analysis that studies broad ecosystems as well as specific areas requiring a narrow focus.
3. Make Supply Chain Management More Agile ¶
COVID-related disruptions to global supply chains shifted the emphasis of many businesses and healthcare providers from being lean and efficient to being resilient and flexible. As a result, organizations are implementing cloud-based management solutions that rely on AI and advanced analytics to improve their ability to forecast trends in supply chains and optimize their networks.
4. Create Smarter Recommendation Engines ¶
The growth in online retail is only one example of the importance of automated recommendations tied to the characteristics and preferences of individuals. Recommendation engines apply algorithms to data stores based on the consumers involved and the context of the interaction. Common examples are the products that Amazon suggests to online shoppers and the personalized viewing recommendations that Netflix makes. Collaborative and content-based filtering engines have become more effective at predicting customer preferences through the use of hybrid approaches that combine features of both techniques.
5. Enhance Research and Development of New Products and Services ¶
The success of a new product or service depends increasingly on getting to market first. Data-driven leadership encourages applications of analytics and AI that increase the returns organizations realize from their product development investments. A study by PricewaterhouseCoopers found that 29% of data-driven companies earn more than 30% of their revenues from new products within two years of their introduction, and 14% generate more than 30% of their revenues from fully digital products.
6. Improve the Efficiency of Operations Management ¶
Greater operational efficiency translates directly into increased profitability by reducing the cost of doing business. Data analytics and big data help companies function more efficiently in three distinct ways:
By gaining more insight into customers, firms can improve their customer retention rate, reducing the need to attract new customers to maintain and increase revenue levels.
Data analytics reduces the waste that occurs from inefficient operations, such as more accurate delivery schedules to reduce spoilage and overstocks.
The systems are able to prevent data overload that can slow down decision makers and prevent them from focusing on the performance indicators that matter the most.
Resources on the Benefits of Big Data in Business and Healthcare ¶
Benefits of Data Analytics in Business ¶
Gartner forecasts that 2021 will be the year data analytics becomes a core function of businesses in all industries. Improved collaboration and openness will make analytics an asset that's widely shared and aligned with business goals. The benefits of data analytics in business include faster responses to changing consumer behavior, better anticipation of logistics challenges, and the creation of new revenue streams.
Businesses can capitalize on data analytics in three areas: lower operational costs through increased efficiency, faster and more effective decisions, and customer-focused product development.
1. Reduce Costs Through More Efficient Business Processes ¶
Businesses are automating more processes to counter the growing complexity and scale of the data stores they rely on. Decision makers are able to spend more time on activities that add value and contribute directly to revenue growth. For example, use of predictive analytics cuts the number of steps required to reach a decision because the tools used are consolidated onto a single platform that presents the results of advanced data analyses visually. This lowers total cost of ownership and leads to more consistent answers to what-if scenarios.
2. Make Business Decisions Faster and More Effectively ¶
The mistake many companies make when planning their data-driven strategy is to focus on tools rather than on outcomes. To improve the speed and quality of decision-making, organizations must create a unified analytics platform that encompasses data discovery, process automation, and agile product development. Decision makers won't need to understand analytics workflows to take advantage of the organization's data resources to answer questions related to their functional area, such as optimal inventory management and delivery scheduling.
3. Develop New Products Attuned to the Needs of Customers ¶
The more a company knows about its customers, the better it can make the customer experience. Data analytics provides the insight into changing customer preferences that helps firms measure the impact of their brands and products on their customers. Surveys, questionnaires, and similar research no longer offer an accurate assessment of customer sentiment. New sources of customer data, such as that collected from online activities and mobile phone apps, help firms understand what motivates customers and anticipate future behavior.
Resources on the Benefits of Data Analytics in Business ¶
Benefits of Healthcare Data Analytics ¶
Healthcare industry leaders see data analytics as the key to addressing two of the industry's greatest challenges: improving patient outcomes and reducing the cost of providing healthcare services. Healthcare data analytics applies predictive and prescriptive analytics techniques to tie together data from diverse sources and generate specific recommendations that doctors, nurses, and other health decision makers can act on. 
Four areas of focus for data-driven leaders in healthcare are cost control, improved follow-up care for patients, real-time medical services, and reduction of medical errors.
1. Implement More Effective Cost Management ¶
Use of data analytics to manage the cost of healthcare services targets staffing, medications, admission rates, and procedures. Deloitte's State of AI in the Enterprise survey identifies the top outcomes of healthcare providers that are applying AI techniques:
To make their processes more efficient (34%)
To enhance existing products and services (27%)
To lower overall costs (24%)
Data analytics allows healthcare organizations to identify instances of fraud, waste, and abuse to enhance payment recovery and avoid unnecessary costs. The result is both an improvement in patient outcomes and millions of dollars in savings.
2. Enhance Follow-Up Care ¶
Another way that healthcare providers apply data analytics is by making it easier for patients to participate in and contribute to their healthcare. The systems are able to predict which patients are most likely to follow caregivers' instructions and to track when patients are taking their medications. For example, by automating reminders for medical appointments, caregivers reduce the number of appointments their patients miss and offer virtual appointments if they're unable to make their scheduled visits. Still another way that data analytics enhances follow-up care is in the use of mobile health monitoring apps to indicate whether patients are improving without requiring in-person visits.
3. Provide Real-Time Care to Patients ¶
Predictive models can anticipate when specific patients are most likely to experience cardiac arrest. One hospital was able to reduce the number of cardiac arrests occurring at the facility by up to 20% by combining streaming analytics with a predictive algorithm. These are among the other ways healthcare companies are applying real-time data and analytics techniques:
Constant monitoring of patient vital signs, medications, and symptoms
Creating a clear, consistent audit trail of clinical data
Shortening wait times for patients
Making diagnoses more accurate via mobile tracking of patient status
Enhancing triage by quickly determining the level of care a patient requires
4. Prevent Medication Errors ¶
Data analytics holds great promise in helping healthcare providers reduce adverse events that occur in hospital settings, including medication errors. AI-based analytics techniques are able to analyze patient medical records automatically to identify allergies, past medications, dosage amounts, and other relevant data. Systems such as MedAware automatically spot and block drug orders that contradict data in the patient record and diagnosis.
Resources on the Benefits of Data Analytics in Healthcare ¶
Gaining a Competitive Edge by Applying Data Analytics to Business Decisions ¶
Data analytics is quickly becoming one of the most powerful tools in a business decision-maker's arsenal. Adoption of analytics to support business decisions starts at the highest levels of an organization, and data-driven leaders who understand that their company's success depends on the ability to think faster and smarter than the competition champion it. Tomorrow's market successes depend on reimagining how BI is gained and applied today.
Infographic Sources:
Datamation, "Structured vs. Unstructured Data"
Datamation, "What Is Structured Data? Types & Examples"
Related Articles: