Healthcare Administration Careers: What Can You Do With a Master's in Healthcare Management?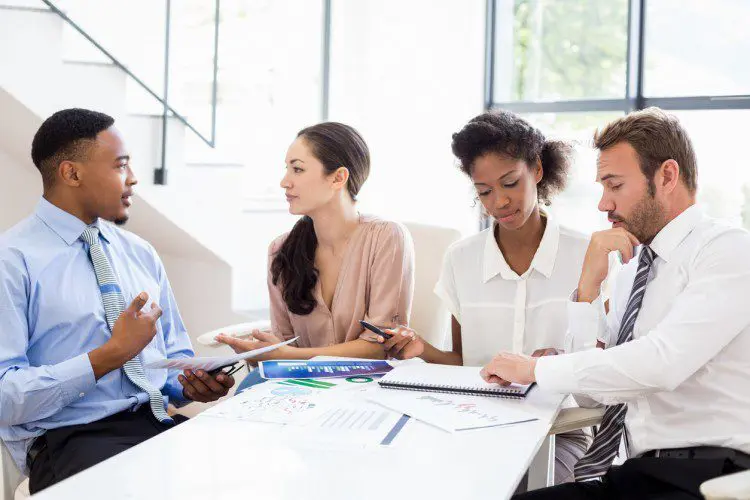 Healthcare Administration Careers: What Can You Do With a Master's in Healthcare Management?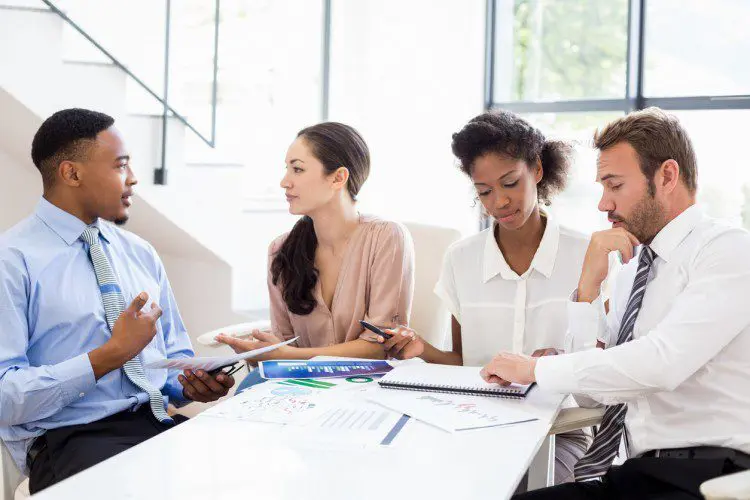 Healthcare organizations rely on the expert skills of administrators to oversee everything from financial management, to strategic planning, marketing, and well beyond. Individuals interested in helping healthcare systems help patients can consider several meaningful healthcare administration careers.
What Is a Healthcare Management Degree? ¶
The management of hospitals, healthcare networks, public health systems, and other healthcare organizations calls for qualified professionals who understand the inner workings of the healthcare industry.
Like any organization, a healthcare facility in the private sector must make money. Turning a profit without compromising the quality of healthcare delivery takes skilled leaders who can make strategic decisions.
Such leaders should possess:
A strong grasp of healthcare laws, policies, and regulations
An ability to analyze and prepare for shifts in healthcare policy and law
An organized approach to maintaining a system that keeps healthcare records secure, private, and accessible
The ability to carefully balance operational costs and budgets to preserve high quality care alongside profitability
Developing these skills and qualifications demands the right education. A degree in healthcare management can provide a solid foundation. What is a healthcare management degree? It focuses on building competencies in healthcare and business.
The degree typically covers:
Organizational management and ethics
Healthcare policy
Human capital management
Accounting and finance
Cultural competence
Health Informatics and analytics
Quality assurance
Strategic planning in healthcare
Leadership in healthcare
The advanced skills gained from earning a master's in healthcare management can give graduates the confidence to pursue a wide range of careers in healthcare leadership.
Master's in Healthcare Management Jobs ¶
Master's in healthcare management jobs vary widely. Some positions oversee regulatory and legal compliance, while others handle policymaking. Still other roles focus on human resources, public relations, or facility and equipment management.
Typically, professionals who hold a master's degree find healthcare management jobs in one of four sectors.
Healthcare Providers ¶
Organizations that deliver healthcare, such as hospitals and long-term care facilities, offer the bulk of work opportunities to healthcare administrators. In fact, according to the U.S. Bureau of Labor Statistics (BLS), hospitals alone provide 33% of healthcare management jobs. Individuals holding a master's in healthcare management can also find opportunities with other types of healthcare providers, including:
Group physician practices
Mental health clinics
Home healthcare agencies
Addiction facilities
Nursing homes
Rehabilitation centers
Hospice centers
Healthcare Suppliers ¶
Healthcare suppliers provide healthcare facilities with the critical materials, services, and equipment they need to stay up and running. For example, they might supply staffing and technology services, laboratory products, or surgical equipment. They may also provide training and development. 
As such, healthcare suppliers also need the skills and knowledge of healthcare administrators. Qualified professionals can also secure master's in healthcare management jobs in organizations including:
Pharmaceutical companies
Consulting firms
Healthcare management organizations
Healthcare supply and equipment manufacturers
Biotechnology companies
Health Insurance Companies ¶
Health insurance companies rely on the expertise of healthcare administrators who are capable of researching and evaluating healthcare delivery costs. Their knowledge of healthcare ethics and operations allows them to develop policies and plans that help their insurance organizations stay competitive. Healthcare administrators also help insurance companies comply with healthcare laws and regulations, develop relationships with healthcare organizations, and devise competitive fee schedules.
 Healthcare administration careers at insurance companies include:
Research analyst
Director of quality improvement
Strategic planning manager
Government and Policy Organizations ¶
Government and policy organizations — such as the Centers for Disease Control and Prevention (CDC), the American Red Cross, and health-oriented nonprofits — need administrators with in-depth knowledge of how the healthcare industry works. Healthcare administrators help these organizations in any number of ways, including overseeing campaigns that address health problems, and developing systems that improve a community's health.
Some specific positions available to individuals holding a master's degree in healthcare management include hospital administrator, healthcare compliance officer, healthcare consultant, and hospital CEO. To better understand these healthcare administration careers, take a closer look at the key tasks for each role, the skills these roles require, and the salaries they typically earn.
What Does a Hospital Administrator Do? ¶
Hospital administrators play dynamic roles in their facilities. A typical week might involve deciding which pediatric oncologist to hire for the hospital/s, children's cancer department, meeting with department heads to discuss spending controls, or outlining training policies for disaster preparedness. Key responsibilities address a hospital's performance regarding:
Operations
Staff management
Financial health
Hospital Administrator Job Duties ¶
To get a sense of what a hospital administrator does, consider the diverse duties and work environment of the position.
Operations ¶
Maintaining smooth operations requires different tasks, depending on the type of hospital. In a research hospital, administrators may focus on the expansion of services and initiatives that build scientific research and improve efforts toward preventive medicine. In teaching hospitals, administrators may strategize how to bring more resources and support to medical and nursing students.
Hospital administrators also act as liaisons between the various entities within their organizations, ensuring alignment between the activities and visions of healthcare staff, governing boards, and department heads.
Other ways hospital administrators oversee efficient operations include:
Developing best practices policies and the tools to support them
Evaluating and adjusting care delivery to ensure high standards
Overseeing patient services to ensure a stress-free, personalized process
Staff Management ¶
Staff management also falls under the purview of a hospital administrator's responsibilities. Hospital administrators work to ensure their organizations employ the most qualified and effective staff possible. They recruit and hire nurses, physicians, assistant health administrators, and other healthcare personnel.
They may also coordinate training programs for hospital staff or conduct employee evaluations and performance reviews.
Financial Health ¶
Hospital administrators look after the financial health of their organizations. This may involve:
Planning and reviewing budgets
Setting health service rates
Participating in fundraising
Organizing public relations activities that stimulate growth and brand recognition
Hospital administrators work in fast-paced environments. They often make judgment calls or handle disputes at all hours of the day. Their work also demands they keep up with innovations in:
Medicine
Diagnostic equipment
Medical technologies
Health informatics (the use of IT to systematize and analyze health information and records)
Additionally, hospital administrators need to keep up with changing governmental regulations and shifts in health insurance policy.
Hospital Administrator Skills and Salary ¶
According to data from the compensation website PayScale from June 2021, hospital administrators earned between $51,000 and $152,000 a year. Years of experience, location, and skill level can all influence earnings. The annual median income for hospital administrators was about $87,800.
Skills important to the success of hospital administrators include:
Communication Skills ¶
Every day, hospital administrators communicate with a host of people, ranging from insurance company representatives, to patients, to physicians in various specialties. They may need to resolve disputes, explain updates to complex compliance issues, or negotiate with vendors. All these activities require the ability to speak with clarity, actively listen, and inspire confidence and trust.
Operation Management Skills ¶
To keep hospitals running, successful administrators need to demonstrate excellent operation management skills such as budgeting and risk analysis. They also develop strategies to reduce risk and improve patient safety.
Additionally, good hospital administrators anticipate problems that can negatively impact patient care, and they devise creative solutions to address those issues.
What Is a Healthcare Compliance Officer? ¶
Today's healthcare organizations must comply with a growing number of regulations and laws. Keeping up with the complexity and changing characteristics of these laws and regulations demands knowledgeable professionals.
Healthcare compliance officers play an instrumental role in staying on top of healthcare laws. By making sure daily operations align with government regulations and guidelines, healthcare compliance officers protect their organizations from costly financial and legal penalties while improving patient safety and safeguarding patient privacy.
Healthcare compliance officers have expertise in healthcare legal issues, such as the licensing of telemedicine providers and satisfying Office of Civil Rights requirements, as well as healthcare industry best practices. This allows them to develop systems that make staying compliant routine for their organization's staff. In collaboration with organizational leaders, healthcare compliance officers establish procedures and practices that ensure staff, patients, and the organization itself are safe.   
Healthcare compliance officers work among executive leadership. They carry a great deal of responsibility in various work settings ranging from hospitals to healthcare systems.
Healthcare Compliance Officer Job Duties ¶
Healthcare organizations need healthcare compliance plans that promote complaint cultures. They assign compliance officers to develop and implement these programs. Typically, the plans include several elements that support compliance, such as:
Policies, procedures, and standards of conduct
Education and training programs
Ongoing evaluation processes to identify and correct noncompliant behavior
Internal auditing
Healthcare compliance plans help address fraud and abuse as well as reduce waste. 
As part of the development and administration of healthcare compliance plans, officers may perform the following duties.
Identifying areas of vulnerability and risk for noncompliance
Regularly educating staff on compliance issues
Reviewing and adjusting compliance plans
Investigating complaints of noncompliance
Protecting whistleblowers
In addition to these duties, healthcare compliance officers also promote cultures of compliance by doing the following.
Keeping Open Lines of Communication ¶
Compliance across a healthcare organization requires open lines of communication. Staff members need access to information and feedback. Organizations need consistent, clear messaging about expectations. Employees also need anonymous methods for reporting instances of noncompliance.
Responding Proactively to Noncompliance ¶
When healthcare compliance officers uncover compliance violations, they respond in a systematic way. First, they track the violation and address the offense with corrective actions. They also document the resolution and consider strategies and policies that can avoid similar future violations.
Healthcare Compliance Officer Skills and Salary ¶
Healthcare compliance officers earned a median annual salary of around $90,900 as of June 2021, according to PayScale.
Relevant skills and certifications for healthcare compliance officers include the following.
Analytical Skills ¶
Healthcare compliance officers protect their organizations from noncompliance risks. However, those risks are not always apparent. For example, laws and regulations about telehealth can shift between states. Healthcare organizations operating in more than one state must navigate often complicated and inconsistent compliance issues regarding licensing and qualifications. 
All this means that to accurately assess processes, identify vulnerabilities, and find solutions, healthcare compliance officers need sharp analytical and problem-solving skills.
Leadership Skills** ¶
The work of healthcare compliance demands enforcing laws and regulations in the workplace. Sometimes this requires officers to take disciplinary actions against offenders, such as issuing written statements and warnings. Accordingly, officers in this position need strong leadership skills to inspire buy-in and cooperation from both employees and leadership. 
Additionally, implementing training programs, establishing systems that ensure compliance, and acting as an information source also calls for dependability, decisiveness, and the ability to teach and mentor.
Compliance Certifications ¶
Many employers require job candidates to have certifications in healthcare compliance, particularly those who participate in healthcare programs funded by the federal government, such as Medicare or Medicaid. Certifications help confirm that a compliance officer is prepared to take on the duties and responsibilities of running a compliance department.
Obtaining certification involves completing work experience requirements, successfully passing an exam, and renewing certification every two years.  
Certifications for healthcare compliance officers include:
Certified Professional Compliance Officer (CPCO™)
Certified in Healthcare Research Compliance (CHRC)
Certified in Healthcare Privacy Compliance (CHPC)
Certified in Healthcare Compliance (CHC)
Certified in Healthcare Compliance – Fellowship (CHC-F)
What Is a Healthcare Consultant? ¶
Lowering healthcare costs, increasing patient satisfaction, improving health outcomes — successful healthcare consultants help their clients achieve these goals and others. A healthcare consultant is a management analyst in the healthcare industry. They find ways to help their healthcare clients accomplish the following goals.
Function more efficiently
Reduce costs
Increase profits
A healthcare consultant is key to  guiding organizations in managing:
Finances
Data
Human resources and benefits
Technology
Healthcare consultants examine the operations and structure of a healthcare organization to identify areas for improvement. They then innovate solutions that aim to improve care delivery. Sometimes healthcare organizations hire consultants to address a specific issue, such as workflow. Other times they call in healthcare consultants to offer a broader review of how to optimize overall performance.
The work environment of healthcare consultants varies. However, typically large healthcare organizations seek their services. Like the other healthcare administration careers discussed, healthcare consultants tend to work with professionals in top executive positions, but they may also work with healthcare providers such as nurses and physicians.
Healthcare consultants may serve as part-time contract workers or full-time consultants depending on their clients' needs. Some healthcare consultants work for firms, while others practice independently and build their own customer base.
Healthcare Consultant Job Duties ¶
To deliver useful advice, healthcare consultants must first closely examine an organization. This involves conducting research and analyzing data related to the issues under review. The process may involve:
Interviewing staff members and supervisors
Examining the number of employees
Analyzing budgets
Reviewing policies
Performing observations
Healthcare Consultant Reports ¶
Once healthcare consultants research an organization's needs, such as devising money-saving strategies or methods for increasing work efficiency, they report their findings to clients.  
A consultant's report may offer:
Suggestions about salary schedules
Recommendations for hiring procedures
Ideas for marketing strategies to build the organization's brand
Advice for standardizing care delivery
Strategies for improving patient satisfaction
Other Healthcare Consultant Responsibilities ¶
Healthcare consultants may also:
Create procedure manuals that help management efficiency
Perform simplification studies (studies that analyze work methods and devise ways to complete tasks)
Help healthcare providers comply with regulations (such as proper hazardous waste disposal or handling of sensitive patient data)
Additionally, healthcare consultants may offer guidance on how to avoid malpractice lawsuits or how to handle mergers and acquisitions.
Healthcare Consultant Skills and Salary ¶
Healthcare consultants can expect to earn between $54,000 and $123,000 a year, according to PayScale data as of June 2021. Differences in salary can reflect years of experience, the location of the position, and skill level. The median annual income for healthcare consultants as of June 2021 was about $78,800.
To succeed as a healthcare consultant, a professional must hone several skills.
Process Improvement Skills ¶
Healthcare consulting work helps health organizations improve how they operate. As such, healthcare consultants must have a systematic approach to analyzing business processes and a keen eye for identifying ways to optimize them. Healthcare consultants skillfully find helpful modifications that make tasks more efficient. They are also adept at identifying unnecessary processes that can be eliminated.   
Coaching ¶
Helping healthcare organizations improve takes effective coaching. To accept change, people need to see its value. They need guidance from someone who inspires trust and capably shows them a new and better way to do things. Healthcare consultants offer encouragement alongside constructive feedback to help their clients understand what needs fixing and the steps required to achieve their identified goals.
What Does a Hospital CEO Do? ¶
Hospital CEOs serve as the top leaders of large and complex facilities, responsible for their finances, strategic development, and stability. They oversee all operations within their organization and lead a team of high-level executives including a chief medical officer, chief operating officer, chief nursing officer, and chief financial officer, who collectively ensure the hospital runs well.
Today's hospitals must function within a strict regulatory environment, which means part of a hospital CEOs role involves ensuring their facility complies with state and federal laws and regulations. Hospital CEOs also set standards and policies that promote a high level of patient care and a healthy work culture.
Hospital CEOs often create health systems and form partnerships with other healthcare facilities to help provide consistent patient care and reduce unnecessary care. They also supervise human resources departments to ensure that hospital employees have the proper credentials and experience.
By law, hospitals work under a board of trustees who guide all the organization's activities. Hospital CEOs act as liaisons between these boards and the various hospital departments and leaders. They keep boards informed of matters such as compliance measures that are being implemented, and the need for updated equipment or new services. 
Hospital CEOs typically work long hours and carry great responsibility in one of the most prestigious healthcare administration careers. They exercise the greatest authority of any individual leader in their organization. Hospital CEOs find employment in an array of facilities, including general medical hospitals, psychiatric hospitals, nursing homes, and outpatient care clinics, to name a few.
Hospital CEO Job Duties ¶
Hospital CEOs must both direct their facility's daily operations and plan for long-term success. This means their responsibilities span a wide range.
Strategic Planning ¶
In collaboration with a board of trustees, staff and outside partners, a hospital CEO develops strategic plans that outline hospital goals and objectives and chart a course for achieving them. These strategic plans consider:
Shifts in government healthcare policy
Advances in medical technologies and health informatics
Trends in healthcare and the economy
Strategic planning also addresses the potential of forming coalitions that can scale costs and pool resources. Additionally, strategic plans outline ways to allocate resources, as well as monitor and assess the organization's performance.
Safeguarding Financial Viability ¶
Hospital CEOs safeguard the financial health of their organizations in several ways, starting with budget oversight. They make sure that every department within the facility functions within budgetary guidelines, follows sound fiscal practices, and has enough money to operate effectively.
Hospital CEOs analyze financial statements and a long list of performance indicators to establish a firm grasp of their facility's financial health, including:
Use of medical equipment
Readmission rates
Bed occupancy rates
Treatment costs
Patient drug costs per stay
They also carefully negotiate contracts and review proposals to ensure they meet financial requirements.
Hospital CEO Skills and Salary ¶
A hospital CEO has the potential to command an attractive salary. According to PayScale data as of June 2021, hospital CEOs earned between $73,000 to $307,000 a year. Job location and the size of the organization can account for the wide range in salaries. Hospital CEOs can expect to earn an annual median income of about $154,000.
Hospital CEOs need a combination of skills related to management and healthcare expertise, including the following.
Change Management ¶
The healthcare industry must respond to constantly evolving developments in technology, changing government policies, and hiccups in the economy. For example, advances in robotic assisted surgeries, changing laws about price transparency, and economic downturns all demand consideration from healthcare administrators. 
A hospital CEO then must be prepared to orchestrate changes that help their facilities adapt and thrive. This involves identifying challenges, analyzing them, and devising creative solutions. Hospital CEOs establish a clear direction for their organizations and seize opportunities to make strategic changes.
Leadership Skills ¶
Clearly, top-level healthcare administration careers demand professionals who are adept at building relationships, networks, and partnerships both inside and outside of the organizations they run. 
Hospital CEOs must successfully project a focused and inspiring vision that motivates employees, board members, and the hospital community. They must skillfully and empathetically build and manage teams as well as demonstrate their grasp of the complex healthcare industry.
Explore a Career Path in Healthcare Administration ¶
Those exploring healthcare administration careers can benefit from a dual focus on business and healthcare to successfully lead healthcare organizations. With an advanced degree, aspiring health administration leaders cultivate business acumen and healthcare industry expertise.
Discover how the Athens State University online Master of Science in Strategic Healthcare Management and Administration degree prepares graduates to launch thriving leadership careers in healthcare. 
Sources: 
AJMC, "The Role of Consultants in United States Healthcare"
American College of Healthcare Executives, ACHE Healthcare Executive 2021 Competencies Assessment Tool
Athens State University 2021-2022 Graduate Academic Catalog, Strategic Healthcare Management and Administration
BoardEffect, "How to Become a Healthcare Compliance Officer"
Chron, "What Are the Duties of a Medical Consultant?"
Datapine, "Healthcare Key Performance Indicators and Metrics"
Emptech, "What Are the Elements of an Effective Healthcare Compliance Program"
GE Healthcare, "A Day in the Life of a Hospital Administrator"
Health Care Compliance Association, Certified in Healthcare Compliance (CHC)
Indeed, "How to Become a Compliance Officer in Health Care"
Indeed, "What Is a Hospital CEO?"
Monster, "Where Can You Work with a Master's in Healthcare Administration?"
PayScale, Average Healthcare Consultant Salary
PayScale, Average Hospital Administrator Salary
PayScale, Average Hospital Chief Executive Officer Salary
PayScale, Salary for Certification: Certified in Healthcare Compliance (CHC)
Strata, "Strategic Planning in Hospitals"
U.S. Bureau of Labor Statistics, Medical and Health Services Managers
U.S. Bureau of Labor Statistics, Top Executives
Related Articles: