How Long Does It Take to Get a BSN?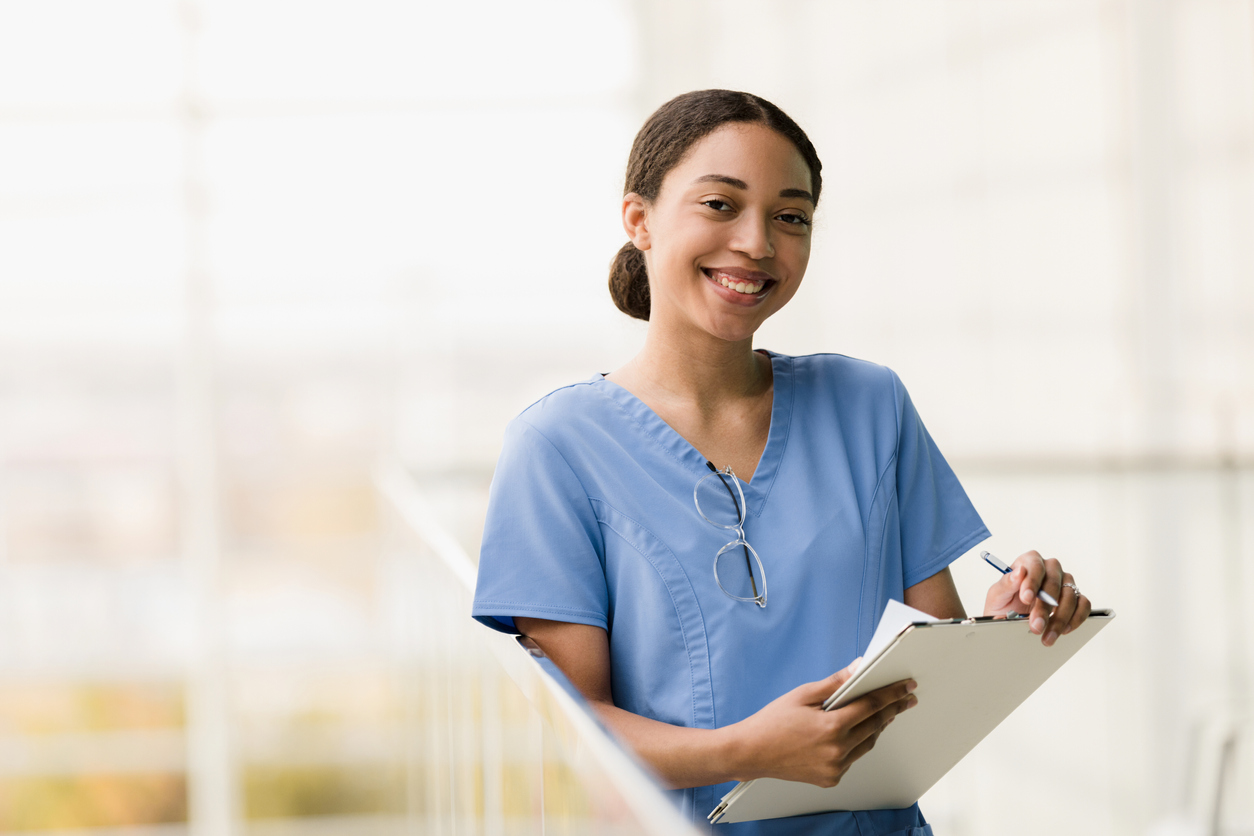 How Long Does It Take to Get a BSN?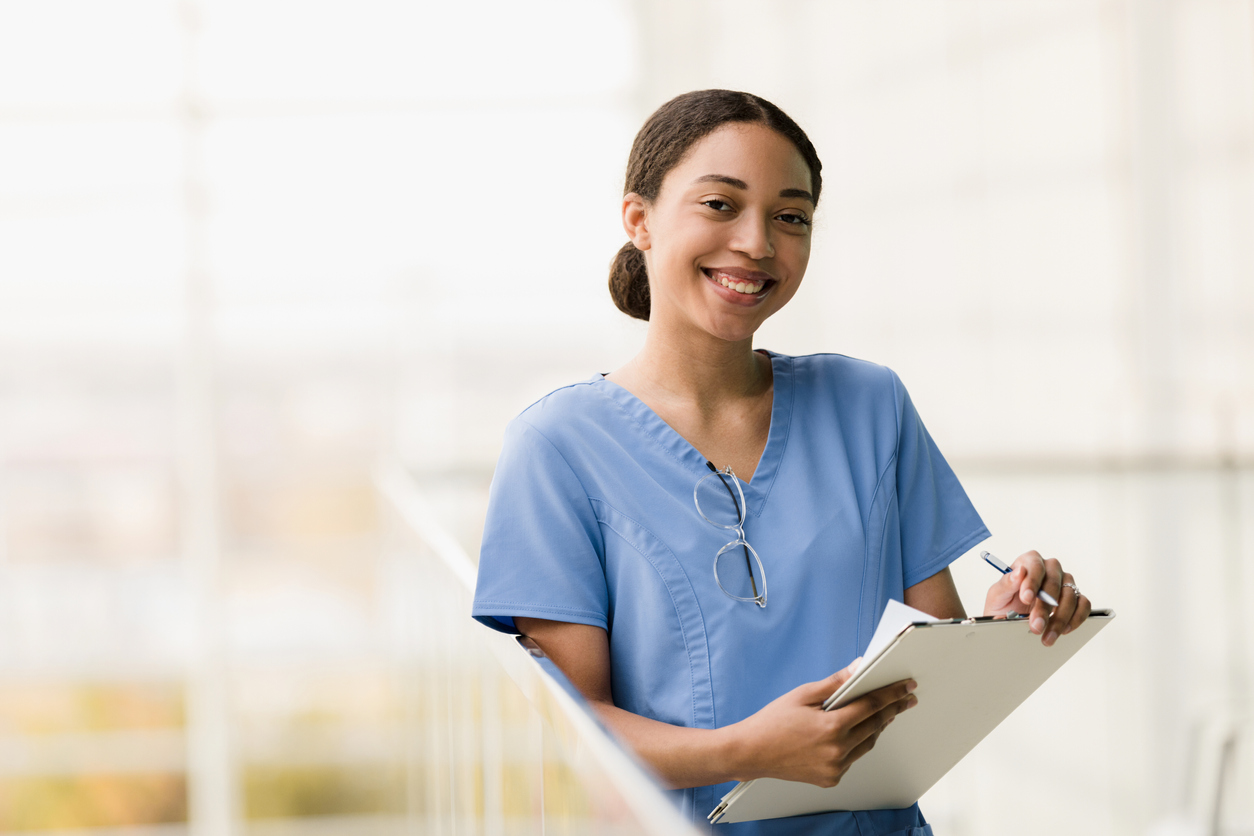 Across the country, nurses provide valuable care and guidance to millions of Americans. Coordinating with other healthcare professionals or primary care providers, overseeing the delivery of care to patients, and educating their patients on ways in which they can improve their health and cultivate a positive lifestyle, nurses are crucial to the success of our healthcare system. 
Like many careers, there are different routes nurses can take to enter the healthcare industry, including earning an associate degree, diploma, or a Bachelor of Science in Nursing (BSN). Many factors can play a significant part in choosing the right path, like learning how long it takes to get a BSN versus an associate degree, and which option is best to reach long-term career goals.
For many future nursing leaders, the commitment it takes to earn a BSN is worthwhile, building a solid foundation over their four years of study and providing them with the opportunity to begin specializing and shaping their future. 
What Is a BSN? ¶
Future nurses have multiple options to choose from while pursuing their training and education. Generally, they choose to earn the following.
Bachelor of Science in Nursing (BSN)
Associate Degree in Nursing (ADN)
Diploma from an approved nursing program
After completing one of these programs, a graduate would need to pass the National Council Licensure Examination (NCLEX-RN) and earn any other certificates required by their state to become a registered nurse (RN). What differentiates these options is: how long it takes to get a BSN versus an associate degree or diploma, the depth of education nurses receive, and the care they are qualified to provide after graduating. 
A comprehensive program, a BSN is a four- to five-year degree that provides students with both practical skills and a foundational knowledge of nursing practice, placing an emphasis on nursing theory, research, and nursing science. A key component to becoming a fully certified nurse practitioner, the BSN program is a prerequisite for those looking to earn an advanced degree such as a Master of Science in Nursing (MSN) or Doctor of Nursing Practice (DNP).
How To Get a BSN ¶
The process of earning a BSN is a significant commitment for any student, but there are two variations in program format that can provide flexibility in scheduling and classwork: full-time versus part-time programs, and online study versus on-campus programs. 
These distinctions are key to understanding how long it takes to get a BSN. They provide students with different options to meet their personal responsibilities or financial needs while building the knowledge and skills to prepare for their future nursing career and pass their licensure exam.
Full-Time vs. Part-Time Study ¶
The choice between full- and part-time study can be a difficult one for many students, dictating how long it takes to get a BSN and how quickly they are able to enter the workforce and begin building their practical experience as a nurse. 
In many cases, students prefer to study full-time and graduate sooner, typically in four years. This commitment can allow nurses to take the next step in their careers sooner; however, it provides less flexibility during the program itself. Additionally, for those pursuing an advanced degree, full-time study allows them to move directly into an MSN or DNP program, minimizing the total number of years required to become a fully licensed nurse practitioner (NP). 
For some however, the need to work while taking classes or keep up with personal and familial responsibilities outweighs their need to graduate as soon as possible. Choosing instead to study part-time, students may be committing to an additional two to four years of schooling to complete their BSN. This choice allows them to maintain the work-life balance they need and alleviate some of the financial stress of higher education.
Another answer to how long does it take to get a BSN pertains to prospective nursing students who have already completed a bachelor's degree in another field. For these graduates, many schools offer what is called an "accelerated BSN," or ABSN. Because many of their general education requirements have already been filled, ABSN candidates may be able to complete their undergraduate nursing program in two years or less.
Online vs. On-Campus Study ¶
Many students excel with on-campus learning, allowing them to learn skills first-hand and ask their instructors questions in person. However, many on-campus programs can involve additional and costly commitments, depending on a student's schedule and how long it takes to get a BSN. These costs may include: 
Commuting from home to campus
Higher tuition for on-campus amenities or programs
Moving expenses for those who need to relocate closer to school
Childcare while attending classes
For many prospective students, of course, the atmosphere and experience of learning on-campus can be valuable and a large part of their decision to choose an in-person program.
On the other hand, the opportunities available to students who prefer to study online are only getting better — a reality that was brought home to many students during the COVID-19 pandemic. Online learning delivers a high-quality education while alleviating the costs of moving or commuting, as well as removing the need to find new employment in a new location. 
In addition to attending classes from their living room or kitchen table, online students can work at their own pace, enjoy self-directed learning, and benefit from the same professors and support services that on-campus students have access to. Many schools offer accelerated classes in their online programs, reducing how long it takes to earn a BSN.
Benefits of a BSN ¶
A BSN is a foundational degree for many nurses and is a step above an associate degree or diploma. The time it takes to get a BSN is indicative of the additional training, practical skills, and theoretical knowledge nurses gain during the program, often producing more capable and desirable graduates for many healthcare institutions. Additionally, many BSN programs allow nurses to learn about different specializations or pursue degree concentrations, preparing them to take the next step in their careers. 
The American Association of Colleges of Nursing (AACN) has also found registered nurses who hold a BSN have been linked to better patient outcomes, allowing those nurses to compete for, and potentially earn, higher salaries than their RN counterparts. Additionally, recent surveys by the AACN report that entry-level BSN nurses had a 94% job placement rate within four to six months of graduation. This provides further evidence that earning a BSN has the potential to provide prospective students with career momentum and professional peace of mind. 
BSN Curriculum ¶
The typical curriculum offered by many BSN programs provides students with the same format as many other baccalaureate programs, beginning with foundational courses prior to focusing on courses specific to the major. 
First-year BSN students complete general education courses and fundamental science courses such as chemistry and microbiology. Second-year courses revolve around the foundations of medicine, including human physiology, human anatomy, and pharmacology. The third and fourth years of a BSN curriculum may include more focused studies on the theory of nursing care for adults, children, women, critical patients, and mental health. 
Some BSN programs also offer students the opportunity to pursue a degree concentration, allowing nurses to gain further knowledge and additional skills in a specialized area of nursing. Choosing a specialization can increase a nurse's value to their organization, allowing them to take on additional responsibilities or work within a more specialized healthcare institution. 
Prepare For a Fulfilling Career in Nursing ¶
A helping profession, many passionate nurses have the opportunity to make a truly life changing difference in the lives of their patients. With the right training, education, and experience, future nursing leaders are able to provide their patients with the tools to build lifelong healthy habits and improve their quality of life. 
Understanding how long it takes to get a BSN and the advantages of an online education can play a crucial part in choosing a program that fits you best. Earning a degree, such as the online Bachelor of Science in Nursing (RN to BSN) from Athens State University, can be the key for many future nursing leaders who are looking to earn a valuable education while maintaining work-life balance. 
A career-focused program featuring small class sizes and taught by experienced faculty, the program from Athens State University is designed to prepare you to enter your career with confidence. Discover how you can begin your nursing journey with an online degree from Athens State. 
Sources:
American Association of Colleges of Nursing, Employment of New Nurse Graduates and Employer Preferences for Baccalaureate-Prepared Nurses
American Association of Colleges of Nursing, The Impact of Education on Nursing Practice
American Association of Nurse Practitioners, The Path to Becoming a Nurse Practitioner (NP)
American Nurse, "The Pressure Is On: Why You Should Get Your BSN"
Chron, "Advantages of a BSN Degree in Nursing"
Indeed, " How to become a Registered Nurse"
Indeed, "What does a Registered Nurse do?"
Research in Nursing & Health "Changes in Proportion of Bachelor's Nurses Associated with Improvements in Patient Outcomes"
Related Articles: