How to Become a Healthcare Administrator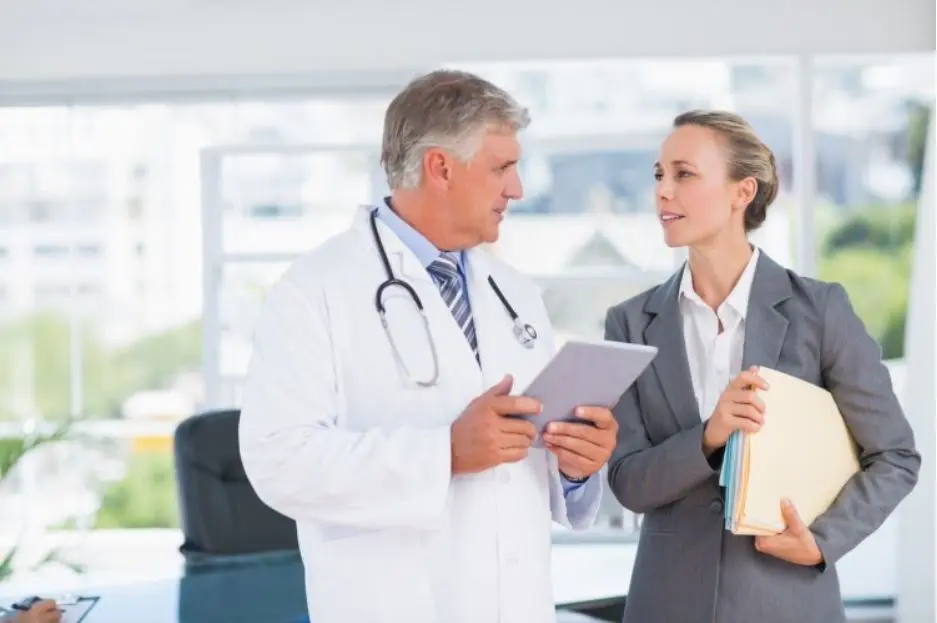 How to Become a Healthcare Administrator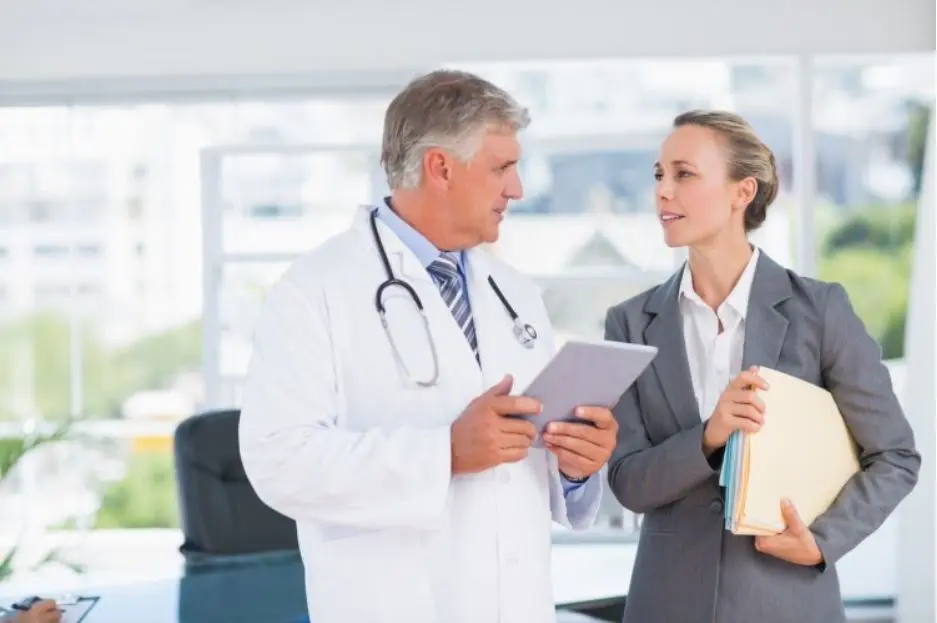 For individuals interested in learning how to become a healthcare administrator, the first step is to know what healthcare administrators do. Important factors to consider in preparing for a healthcare administrator career include compensation, skills, requirements, and job outlook.
Healthcare Administrator Job Description ¶
Healthcare administrators oversee day-to-day operations to ensure that they run smoothly for healthcare staff, patients, and guests. Responsibilities can vary depending on the facility. For example, duties are different in nursing homes and physical therapy centers than in hospitals and other large healthcare facilities. 
Healthcare administration is a function outside the view of most patients and visitors. However, the role is integral to saving lives. While hospital administrators rarely meet patients, their responsibilities include planning and supervising all medical services to help enhance the patient experience. Healthcare administrators also interact with doctors, nurses, surgeons, and technicians to ensure that they have the resources to do their jobs effectively. 
Typical healthcare administrator job responsibilities include the following: 
Coordinating staff activities and schedules across different departments 
Monitoring financial aspects of healthcare operations, including overseeing budgeting and patient billing 
Updating patient health records, as well as business records
Keeping up to date with laws and regulations to ensure compliance
Implementing policies, such as workplace hiring practices and codes of conduct
Making decisions for the healthcare facility to improve efficiency and quality
Healthcare Administrator Duties: Large vs. Small Facilities ¶
Healthcare administrator job descriptions can vary by type and size of the facility. For example, hospitals can be bustling places. Hundreds of lives rely on smooth operations in operating rooms, emergency departments, and intensive care units to receive the high-quality healthcare they need. Other areas in large healthcare facilities full of activity include nursing administrative offices, the front desk, patient intake rooms, and cafeterias. 
Whether in clinical or nonclinical areas, healthcare administrators in hospitals play a pivotal role in meeting the needs of patients and guests and providing healthcare staff with the resources and tools to do their jobs well. Since hospital operations can be quite complex, individual healthcare administrators may oversee different departments or areas. 
In smaller healthcare settings, such as doctor's offices and clinics, there may be fewer people. Still, patients expect to receive high-quality care. Here, healthcare administrators may oversee an entire facility, ensuring that the needs of all patients, guests, and medical professionals are met to ensure optimal care delivery and outcomes.
Healthcare Administrator Salary ¶
For individuals looking to make an impact on the lives of patients without having to become nurses or physicians, pursuing healthcare administrator roles can lead to rewarding and lucrative careers. 
The U.S. Bureau of Labor Statistics (BLS) reports that the median annual salary for medical and health services managers, including healthcare administrators, was $104,280 in May 2020. In comparison, the median annual salary for healthcare practitioners and technical occupations was $69,870 in the same period.
Healthcare Administrator Job Outlook ¶
In 2020, hiring was impacted in every industry, including healthcare, which typically shows resilience even during economic recessions. COVID-19 made 2020 unique. 
As people worried about the pandemic's contagiousness, many decided to forego medical care they would've typically received. According to a Peterson-KFF report, healthcare revenues fell short of expectations in March and April of 2020, and as a result, 1.5 million healthcare jobs were lost in that period.
However, in 2021, hiring is rebounding in every sector. Nearly every healthcare occupation offers opportunities for individuals interested in entering a growing field where science, medicine, and technology intersect — healthcare administrators included. 
The BLS reports that healthcare employment is projected to grow by 15% between 2019 and 2029, creating 2.4 million new jobs. The rate of employment for healthcare administrators is expected to far exceed the projected average for all other occupations too, with the BLS projecting growth of 32% between 2019 and 2029. 
The growth is due in large part to the increasing need for care for a growing baby-boom population. With an increased demand for healthcare services and professionals to oversee medical staff, manage healthcare data, and improve the performance of existing and newly built healthcare facilities, the healthcare administrator job outlook remains strong.
Healthcare Administrator Requirements ¶
The path to a healthcare administrator career will vary for each individual. However, every prospect should consider common steps, including the right education and work experience. The following describes typical healthcare administrator requirements:
Education ¶
A bachelor's degree is the minimum educational requirement for medical and health services manager roles, including healthcare administrators. A bachelor's degree in healthcare administration or a related field prepares individuals with skills and knowledge about care delivery systems, day-to-day healthcare operations, and finance in healthcare, among other topics. 
Educational requirements vary by facility and specific function. However, employers commonly prefer candidates with master's degrees. Competitive graduate degree programs, such as a master's degree in healthcare administration, teach a wide range of topics, including finance, organizational management, human capital management, cultural competence, informatics, and healthcare policy. 
Experience ¶
Graduates of healthcare administration programs can work in hospitals, clinics, health networks, long-term care facilities, and public health advocacy groups. Even after earning a master's degree, senior-level hospital administration jobs are competitive. Candidates can improve their prospects for landing leadership roles by getting experience in lower-level positions in smaller hospitals, private practices, or dental practices, such as administrative medical assistant, executive assistant, program reimbursement specialist, and medical records associate.
An individual pursuing a career in healthcare administration may already have useful business experience. Another individual may come from a healthcare background, serving previously as a nurse, for example. No matter the background, individuals may gain experience in healthcare administration in several ways. Strategies for gaining experience include the following:
Ask for Mentorship ¶
People who already work in healthcare who decide on a career change — for example, a technician choosing to pursue a career in healthcare administration — may have an advantage in gaining experience. They can ask current healthcare administrators at their places of employment for mentorships and opportunities to gain relevant experience, such as by volunteering to take on minor healthcare administration tasks. 
Volunteer ¶
Individuals not in healthcare can also approach community or regional hospitals and offer to volunteer. This can present opportunities for exposure to the day-to-day activities of healthcare operations and even letters of recommendation to present to future employers. 
Apply for Internships, Fellowships, and Residencies ¶
Individuals commonly gain experience through internships, fellowships, and residencies while they undergo their studies. Graduate programs may be able to connect students to these opportunities. Other resources include organizations focused on the healthcare administration field. For example, The American College of Healthcare Executives (ACHE) provides a directory of fellowships on its website.
Move Up the Career Ladder ¶
Recent graduates of healthcare administration programs usually don't take on leadership roles, but begin in assistant administrator positions and earn experience managing multiple concurrent tasks, coordinating staff schedules, addressing maintenance and supply needs, and participating in budget meetings. These experiences can open opportunities to serve in top administrator positions in the future. 
Top 10 Healthcare Administration Skills ¶
The combination of on-the-job experience and a healthcare administration degree can help future healthcare management professionals acquire essential healthcare administration skills. Ten key healthcare administration skills are:
Communication. The ability to effectively communicate, as well as listen, allows healthcare administrators to interact with physicians, nurses, business professionals, executives, and government officials. 
Team building. Healthcare administrators must be able to promote teamwork by setting an example and championing collaboration at every level. 
Planning / contingency planning. Government regulations, pandemics, and other outside forces mean that planning skills are essential to help organizations and employees adapt while ensuring that resources are available to continue serving patients. 
Change management. Healthcare administrators often lead organizations through transitions. For example, evolving technology is impacting every industry, including healthcare. Healthcare administrators help leaders, staff, and patients adapt. 
Knowledge of healthcare regulations. Healthcare administrators must monitor changing healthcare rules and laws to ensure that their organizations remain compliant. Healthcare administrators also help educate staff regarding policies, procedures, and changes.
Mentoring. Healthcare administrators often hire and train staff. Part of this responsibility is motivating teams and individuals, helping build confidence, and cultivating trust.
Business administration and management. Business knowledge and management competencies allow healthcare administrators to meet their organizations' business and productivity goals. 
Financial and budgeting. Healthcare organizations need to operate profitably to be effective. Healthcare administrators use financial and budgeting skills to plan for current and future expenses, such as purchasing new medical equipment or hiring staff. Financial and budgeting competency also puts them in a prime position to influence buying decisions that can improve the overall performance of their facilities.
Knowledge of medical terminology. Though healthcare administrators rarely meet with patients, they rely on a common understanding of medical terminology to interact with physicians, clinicians, and technicians. Understanding medical terms also helps healthcare administrators fulfill their financial administration role, for example, ensuring proper billing for medicine or medical supplies. 
Data analysis. Healthcare technology, such as electronic health record systems, gathers data from various sources to inform physicians of patients' conditions, symptoms, and histories, allowing them to make effective diagnosis and treatment. On the healthcare administration side, the ability to gather and interpret data from the healthcare system enables healthcare administrators to make informed decisions. Systems in healthcare settings such as enterprise resource planning (ERP), scheduling, and other business systems help administrators assess the health and effectiveness of healthcare operations.
Healthcare Administrator Resume ¶
A resume is typically the first point of contact between an applicant and a hiring manager. A short healthcare administrator resume should provide hiring managers with the most relevant details on the first page. Here are a few tips to make sure that your healthcare administrator resume stands out. 
Highlight Accomplishments ¶
Before diving into your work history, summarize your work history. This introduction should include top achievements in your career that will garner the attention of a hiring manager. For example, if you implemented a new process that enhanced efficiency and improved performance, you should highlight that in the summary. Even better, tie the accomplishment with a metric — for example, "Saved the organization $5,000 by identifying improvement areas in budgeting."
Include a Healthcare Administrator Skills Section ¶
After presenting key accomplishments and discussing your general career experiences, offer some important skills specific to the role you're applying for. 
Keep It Short ¶
According to Ladders, hiring managers spend an average of 7.4 seconds reading a resume. Thus, if your resume is longer than three pages, the likelihood that a hiring manager will read it in its entirety is low.
Proofread ¶
Even the best candidate can lose a job opportunity with a poorly written resume. Be sure to proofread your resume before submitting it — a typo can mean the difference between getting an interview or not.
Write a Cover Letter ¶
Cover letters create an opportunity for job candidates to show hiring organizations why they should hire them. Writing a cover letter shows initiative,  that you're willing to go beyond simply submitting a resume and further setting you apart from other candidates.
Explore the Benefits of an Online Healthcare Administration Degree ¶
Online education offers a host of conveniences for students, especially working professionals who have to balance their coursework with their busy lives. Whether an individual needs the flexibility to meet family responsibilities or accommodate a work schedule that isn't a typical nine-to-five, an online healthcare administration degree can provide truly accessible education. Beyond convenience, an online degree offers opportunities to build the confidence, knowledge, and skills to create meaningful change through a promising career in healthcare administration. 
Pursuing an advanced healthcare degree can help position individuals to take on leadership roles in healthcare. With a holistic perspective on the business of healthcare, Athens State University's Master of Science in Strategic Healthcare Management and Administration can help prepare future healthcare management professionals to take on leadership roles in various settings, including the following:
Insurance companies
Hospitals
Long-term care facilities
Public health agencies
Outpatient facilities
Doctor's offices
Pharmaceutical companies
Medical equipment sales 
From maximizing efficiencies to improving the cost-effectiveness of care delivery and developing policies, healthcare administrators play an integral part in helping optimize patient outcomes. With coursework covering finance, organizational management, human capital management, cultural competence, informatics, and healthcare policy, Athens State University's Master of Science in Strategic Healthcare Management and Administration, can help prepare you to tackle healthcare organizational challenges today and tomorrow.
Sources:
American College of Healthcare Executives, Postgraduate Fellowships
American College of Healthcare Executives, Your Career as a Healthcare Executive
Forbes, "As the Pandemic Winds Down, Hiring Is Trending Up — Here's How Executive Job Seekers Can Prepare"
Houston Chronicle, "Healthcare Administrator Training"
KFF, Health Care Employment as a Percent of Total Employment
Ladders, "You Have 7.4 Seconds To Make An Impression: How Recruiters See Your Resume"
Peterson-KFF Health System Tracker, "What Impact Has the Coronavirus Pandemic Had on Healthcare Employment?"
The Balance Careers, "What Does a Health Care/Hospital Administrator Do?"
U.S. Bureau of Labor Statistics, Healthcare Occupations
U.S. Bureau of Labor Statistics, Medical and Health Services Managers
U.S. Census Bureau, " 22 Million Employed in Health Care Fight Against COVID-19"
Related Articles: