How to Become a Human Resource Manager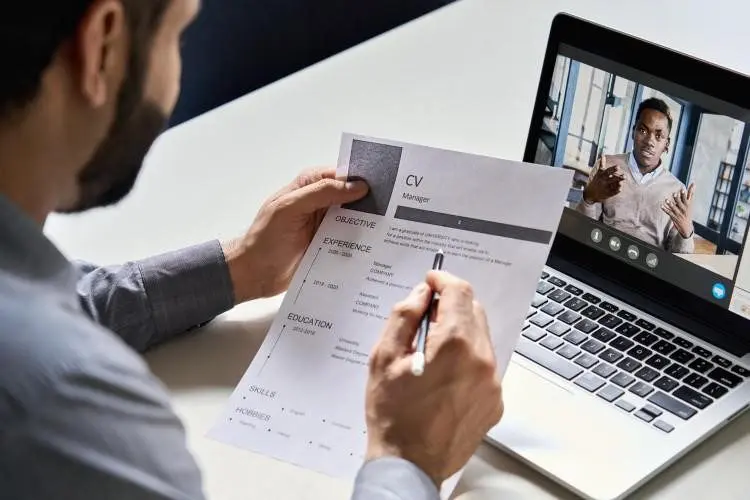 How to Become a Human Resource Manager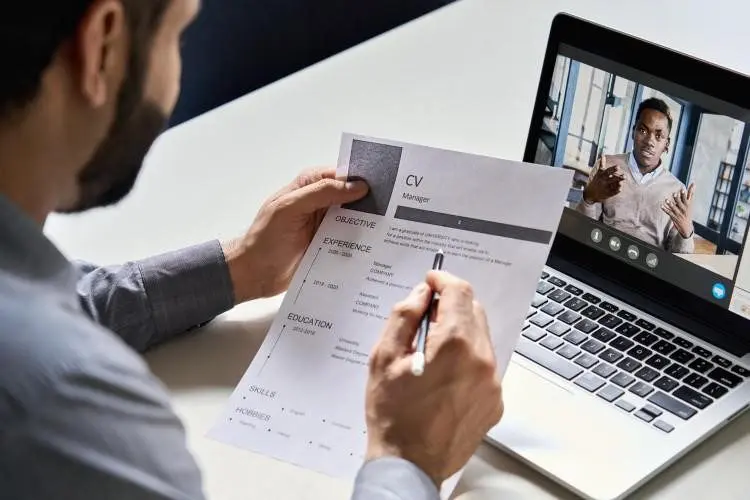 HR managers possess the expertise needed to help organizations capitalize on their most strategic resource: their people. Earning a master's degree in strategic human resource management can be an excellent way to gain such expertise. Individuals interested in learning how to become a human resource manager can benefit by learning more about the position's responsibilities, requirements, salary, and job outlook.
What Does a Human Resource Manager Do? ¶
Traditionally, HR departments typically focused on administrative tasks, such as paying employees and tracking sick and personal days. Today, however, HR departments have taken on a much broader role that now includes the following:  
Talent recruitment
Employee training and development
Employer-employee relations
Compensation and benefits
Workplace safety and labor law compliance
Each of these HR functions contributes in a unique way to an organization's ability to maximize its productivity through its employees. What does a human resource manager do? An HR manager designs a range of programs to help organizations realize their employees' peak performance.
To gain more insight into the role, it's useful to take a closer look at the varied responsibilities.
Job Analysis and Staffing ¶
HR managers collaborate with other departments to flesh out the responsibilities of various positions in an organization. This includes determining the skills and experience needed to effectively perform the position's duties, as well as analyzing the position's relative importance.
The analysis helps an organization anticipate future staffing needs, clearly communicate performance expectations to employees, and make good hiring decisions. The analysis also helps organizations determine training needs, establish criteria for promotions, and set salaries.
The term "staffing" refers to the process of recruiting and screening candidates, assessing their skills, and placing them in positions. Related activities include the following:
Posting job announcements across various platforms
Conducting interviews
Checking references
Administering skills tests
In addition, staffing involves managing the movement of employees between jobs in an organization, or job rotation, which may happen due to promotions or transfers.
HR managers develop strategic staffing plans that help determine the expense, type, and number of employees an organization needs. These plans address questions such as what skills gaps a company needs to fill and how many and what type of employees should be hired to fill them. Staffing plans call for an evaluation of an organization's current staffing situation and a strategy for aligning any staffing changes with the organization's business goals.
Employee Relations ¶
Maintaining healthy relationships between workers and management affects an organization's ability to get the most from its workforce. The reason is that happy, satisfied employees tend to be more engaged and loyal to an organization.
HR managers oversee programs that help support the well-being of employees, as well as improve communication and cooperation between workers and management. This involves developing policies that address issues such as:
Fair compensation
Work-life balance
Disputes and conflicts
Employee complaints
Work performance appraisal
The policies aim to resolve problems with and between employees of an organization. They also help ensure that all workers receive fair and consistent treatment.
Other key areas for maintaining positive employee relations that HR managers handle include the following:
Employee Rewards and Recognition ¶
Employees who feel valued by their organizations also tend to experience greater satisfaction and joy in their work. This can strengthen their loyalty to an organization, reduce turnover, and attract top talent. Recognition and rewards also incentivize employees to perform well in the future.
HR managers innovate effective employee rewards and recognition programs that honor and celebrate employee efforts and milestones. This involves integrating recognition and award giving into organizational culture through ongoing activities and practices.
Organizations may give recognition gifts or bonuses for specific achievement, for example, or they may conduct annual award ceremonies that recognize workers at every level of the organization.   
Learning and Development ¶
Learning and development comprises programs that provide opportunities for employees to learn new skills and grow professionally. It involves training that not only broadens employees' knowledge so they can improve their work performance but also helps them achieve their professional goals.
HR managers develop learning and development initiatives that allow employees to advance in an organization. They also manage onboarding programs to help new hires adjust to and thrive in their new jobs.
Employee Wellness Programs ¶
Promoting employee health can raise morale, improve attendance, lower healthcare costs, and increase productivity, among other benefits. Employee wellness programs may involve providing gym membership discounts, offering stress management classes, or organizing weight loss competitions.
To develop effective wellness programs, HR managers seek input from both employees and management. They may conduct anonymous health surveys and discuss employee wellness program ideas with organization leaders. This allows HR managers to best identify relevant health issues in the organization and learn about what types of activities people would like to see put into place.
Employee Safety and Labor Law Compliance ¶
Another important aspect of what human resource managers do relates to employee safety and labor law compliance. They play a key role in protecting employees from potential dangers in a workplace. Employee work may involve operating heavy machinery, handling chemicals, or engaging in manual labor. These and other activities can pose risks to worker safety and health.
Organizations have an obligation to implement programs that protect their workers' well-being. HR managers may help lead programs that prevent accidents and injuries. This involves establishing policies in collaboration with occupational health and safety experts. It also requires overseeing training programs that teach employees safe practices.
In addition to managing safety programs, HR managers work to ensure that organizations comply with myriad laws and regulations designed to protect workers from occupational hazards and unfair treatment, as well as safeguard workers' rights.
Laws such as the Family and Medical Leave Act (FMLA) and the Fair Labor Standards Act (FLSA) regulate work hours, unpaid leave, overtime pay, and more. Human resource managers must both understand labor laws and demonstrate their organizations' compliance by maintaining records, filing reports, and performing regular audits.
HR managers must also keep up to date with changes in these laws and adjust their department's practices accordingly.  
HR Manager Salary and Job Growth ¶
HR managers have the opportunity to earn handsome salaries. In May 2020, they earned a median annual salary of $121,220, and top earners made as much as $208,000, according to the U.S. Bureau of Labor Statistics (BLS). Factors such as industry, years of experience, education, and job location may all influence an HR manager's salary.
BLS data indicates that HR managers who work in organizations that deliver professional, scientific and technical services tend to earn a higher median annual salary of $138,030. HR managers in healthcare and social assistance organizations tend to earn less, with a median annual salary of $101,990.
The BLS projects jobs for HR managers to grow by 9% between 2020 and 2030, slightly higher than the projected average for all occupations. Many HR manager job opportunities will likely become available because of employees changing careers or retiring from the workforce.
Education and Other Requirements for HR Managers ¶
Those interested in how to become a human resource manager need to understand the various requirements that are key to securing employment. Consider the following educational, work experience, and certification requirements that can give HR managers a competitive edge when entering the field:
What Degree Is Needed to Become a Human Resource Manager? ¶
HR managers need to have at least a bachelor's degree in human resources, business administration, or a related field. A bachelor's degree can give aspiring HR managers knowledge of key human resource management principles and theories alongside a solid understanding of core business concepts. Curricula cover topics in communication, leadership, and management.
Though not always required, many organizations prefer candidates with advanced degrees. A master's degree in human resource management offers coursework that deepens knowledge of:
Employment law and labor relations
Diversity and inclusion practices
Employee performance assessment
Recruitment strategies
With the skills acquired from this degree, HR managers are well equipped to develop the strategic HR initiatives that organizations value most.
What Work Experience Do Human Resource Managers Need? ¶
While education is crucial to setting up HR managers to succeed, most employers prefer job candidates with experience. Aspiring HR managers can seek out internships and entry-level positions in HR departments to gain important insights to the internal workings of HR departments and apply their classroom learning in real-world situations.
Typically, organizations look for HR managers with about three years of experience. This time in the field gives HR managers a chance to learn more about analyzing compensation trends, handling employee discipline, complying with labor laws, and other important HR topics. It also helps individuals discover the areas of HR that most interest them and plan their career paths accordingly.
In addition, aspiring HR managers may consider the benefits of finding a mentor. Seasoned HR professionals can help give those just beginning their careers direction about networking and provide invaluable advice about lessons learned.
Do Human Resource Managers Need to Be Certified? ¶
Many HR manager positions don't require that applicants be certified. However, holding an HR certification can help a job candidate stand out.
The Society for Human Resource Management (SHRM) offers two certification options: the SHRM Certified Professional (SHRM-CP); and the SHRM Senior Certified Professional (SHRM-SCP). Neither require candidates to have a specific degree or HR title.
Obtaining the SHRM-CP involves passing an exam that assesses one's:
Competency to carry out HR duties such as the implementation of HR policies
Knowledge of HR on an operational level
SHRM-SCP candidates must demonstrate their ability to work in HR on a strategic level. First, they must pass an exam that measures their competency in duties such as developing HR policies and aligning HR programs to organizational goals.
In addition, SHRM-SCP candidates must complete a minimum of 1,000 work hours in a calendar year devoted to HR management.
Other options to explore for HR certification include the following:
HRCI offers the Professional in Human Resources (PHR) and Senior Professional in Human Resources (SPHR) certifications, which are popular among HR managers
WorldatWork
International Foundation of Employee Benefit Plans (IFEBP)
These organizations offer certifications that focus on specific HR topics, including compensation and benefits.
HR Manager Skills ¶
HR managers tackle everything from organizing performance reviews to overseeing their department's daily workflow. To successfully accomplish these tasks, HR managers need advanced skills in many areas.
Communication ¶
HR managers communicate daily with an array of people, from department heads to job candidates to labor union representatives. This communication takes place by email, by phone, and in person, making excellent written and oral skills essential.
Developing clear HR policies that preclude misinterpretation also requires that HR managers have excellent communication skills. Many of an HR manager's regular responsibilities, such as conducting exit interviews, leading conflict resolution meetings, and negotiating salaries demand an ability to communicate clearly. They also require attentive listening. 
Successful HR managers strive to provide transparent policies and procedures. This helps maintain positive employee relations. However, it requires that HR managers regularly provide and update information to employees in written and oral form. This communication helps build trust and can prove especially important when trying to facilitate structural or policy changes within an organization.    
Additionally, HR managers must establish effective systems that support communication across a company. Policy or hiring decisions made in a vacuum can result in overstaffing and poor hiring choices that lead to turnover or low employee productivity.
Ethics ¶
HR managers have access to sensitive employee information, including salary history and disciplinary records. When receiving complaints about sexual harassment and conducting investigations into employee misconduct, HR managers also turn up information that should be handled with discretion.
Whether addressing grievances or discussing personal matters, such as medical leaves, with employees, HR managers have a duty to maintain employee confidentiality. Failing to ensure privacy can put them and their organization in legal jeopardy. It can also erode trust and damage relationships with employees.
In addition, HR managers must handle company information responsibly. They must not divulge any private information, such as upcoming layoffs, contract terms, and budgets, to unauthorized individuals.
Agility
HR managers often encounter situations that demand that they come up with solutions and adapt quickly to change. Whether filling a critical position after an employee's unexpected departure or preparing for unforeseen layoffs, an HR manager needs to respond to company shifts, organizational disruption, a changing work environment, and new employee expectations with agility.
Given the rapid changes in today's job landscape, HR departments need to be especially nimble. A recent McKinsey report suggested that up to 25% of the global workforce will need to change jobs due to technologies such as artificial intelligence and automation making their skills and positions obsolete. To help employees align their skills with new business requirements, HR managers need the mental agility to quickly plan programs to upskill and reskill the workforce.
Additionally, a recent Gartner study found that between 2017 and 2021, a third of the skills listed for any position became unnecessary. Again, such shifts will require that HR managers respond swiftly and with flexibility to restructure positions and meet new staffing needs.  
Tips for Writing a Competitive Human Resource Manager Resume ¶
Crafting a stellar resume that sets a candidate apart takes effort and thoughtful planning. After all, it's not easy to express what makes a person uniquely qualified and a must-hire for a new employer on a single page. However, by following key guidelines, human resource managers can write and design resumes that best convey their accomplishments and talents to prospective employers.
Lead With the Right Headline ¶
A well-crafted resume headline immediately conveys to the reader the candidate's background and career objective. Following the job seeker's name and contact information, a solid HR manager resume should provide a clear and succinct statement about who that person is professionally. This lets the reader know what the candidate did in the past and what the candidate aims to do next. Readers should be able to distinguish in a glance who's an employee relations specialist, an HR generalist, or a senior-level HR director.
Below the headline, two to three bulleted statements should briefly identify the HR manager's industry specializations, credentials, and relevant experience.     
Showcase Achievements ¶
Along with a description of how their skill set matches the position's specific requirements, HR managers should make sure to share information about their achievements. Otherwise, they risk sounding like other candidates with similar work backgrounds.
Employers will want to know how an HR manager contributed to a previous employer's organizational goals. Information about how an HR professional improved company culture, reduced absenteeism, or increased the number of available training development options at a company goes a long way to impressing hiring managers. HR managers can identify their achievements by asking themselves what problems they've solved and how the programs they've worked on benefitted their organization.
HR manager resumes can list both qualitative and quantitative achievements.
Thoughtfully Describe Your Previous Organizations ¶
HR manager resumes should share details about the organizations where they've worked. This information can help put the work performed into context. After all, managing an employee safety program for an organization with one location and 50 employees isn't the same as managing one for a national chain with thousands of workers.
Information about the industry and annual revenue of the organizations where the candidate previously worked can also give prospective employers insight into the HR professional's background. When selecting which details to include, HR managers should strategically choose those that make their accomplishments stand out. Likewise, they should be selective and avoid including details that don't make them a likely fit for their target employers.
Use HR Keywords
Proper keywords in a resume can help it get attention from the people or software scanning it. HR keywords can ensure that a resume effectively communicates a candidate's skills and qualifications. Without them, readers are likely to pass over a worthwhile resume.
Bolding keywords also allows readers who skim resumes to pick up on relevant information about a candidate's expertise. In addition, resumes rich in HR keywords have a better chance of making it into the search results of hiring managers using applicant tracking system software.
Gain the Knowledge and Skills to Thrive as a Human Resource Manager
The diverse responsibilities of HR managers make it a dynamic and rewarding career. In today's rapidly changing job landscape, organizations rely on gifted HR professionals to innovate HR programs that address skills gaps, attract and retain top talent, and take a strategic approach to reskilling employees.
Tackling these and other HR challenges requires expertise. Athens State University offers an advanced degree program in human resource management that can prepare graduates with the legal and ethical framework they'll need to design employee policies that drive success in any organization.
Explore Athens State University's online Master of Science in Strategic Human Resource Management to learn more about how to become a human resource manager. 
Recommended Readings
Types of Business Degrees: Which Path Is Right for Your Career?
What Can You Do with a Human Resource Degree?
What Is Strategic Human Resource Management?
Sources:
The Balance Careers, "What Does a Human Resources Manager, Generalist, or Director Do?"
The Balance Careers, "What Is Human Resource Management?" Forbes , "HR's New Role: How Human Resources Needs to Evolve to Support the Future of Work"
Gartner, Top 5 Priorities for HR Leaders in 2021
Houston Chronicle , "Six Main Functions of a Human Resource Department"
Houston Chronicle , "What Are the Qualifications of Being a Human Resources Manager?"
Inc. , What Every Business Owner Needs to Know About Human Resource Management
Indeed, How to Use Keywords and Phrases in Your Resume and Cover Letter (With Tips and Examples)
International Foundation of Employee Benefit Plans, Certificate Series Overview
Lucidchart, How to Develop a Staffing Plan
McKinsey & Company, "The Future of Work After COVID-19"
Quantum Workplace, "The Importance of Employee Recognition: Statistics and Research"
Randsta d RiseSmart, "5 Essential Skills of a Good HR Manager"
Society for Human Resource Management, "How to Write Powerful and Memorable HR Resumes"
Society for Human Resource Management, SHRM Eligibility
U.S. Bureau of Labor Statistics, Human Resources Managers
Workable, "The Most Important HR Skills and How to Master Them"
Related Articles: