Instructional Design and Technology: An Overview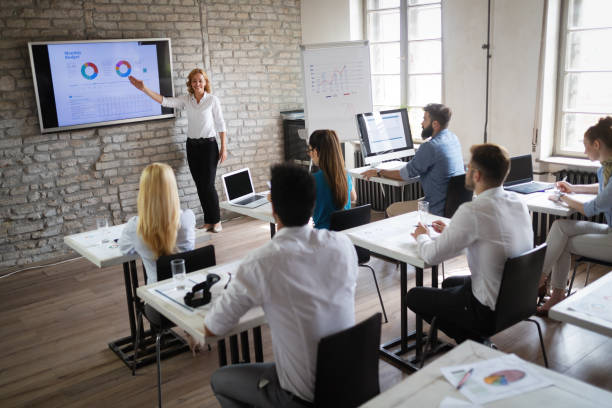 Instructional Design and Technology: An Overview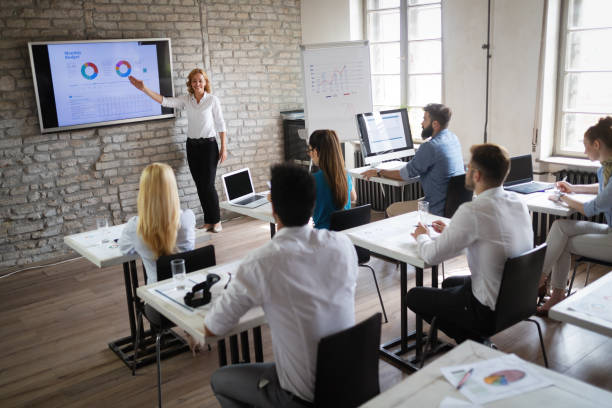 Who were the COVID-19 front-line heroes? While healthcare workers and grocery store cashiers immediately spring to mind, instructional designers were unsung heroes essential to U.S. schools' successful shift to online learning when stay-at-home orders shuttered classrooms in spring 2020.
The pandemic focused attention on the value instructional designers bring to education and training — both online and in the classroom — and, more broadly, on the field of instructional design itself. It also revealed a critical shortage of instructional designers at most educational institutions. 
According to the new CHLOE 7 report on the growing adoption of online learning in higher ed, only 10% of online leaders surveyed said that instructional design (ID) capacity as of fall 2021 was "fully sufficient" for present needs, and only 3% judged it to meet anticipated needs. Clearly, the U.S. educational system has a gaping hole for instructional designers to fill.
What Is Instructional Design and Technology? ¶
Instructional design (also known as instructional system design, or ISD) involves creating learning experiences and materials in a way that results in the acquisition of knowledge and skills by the learner and their ability to apply them. The practice includes performing a needs assessment, designing a process, developing materials, and ultimately evaluating their effectiveness. 
The field's foundation was laid during World War II when the U.S. military had to quickly train large numbers of service members to perform innumerable tasks — from assembling a standard rifle to training new pilots.
After the war, businesses adopted the principles of this successful training model and applied them to industrial training. In 1954, the American psychologist and influential behaviorist B. F. Skinner published "The Science of Learning and the Art of Teaching," which introduced groundbreaking ideas on learning and effective instructional materials that influenced how educators impart knowledge and skills to students in the classroom. 
In this century, the rise of educational technology (ed tech) and online learning has focused the field of instructional design and technology increasingly on digital learning experiences. The pandemic-induced shift to remote learning only accelerated this trend. 
Most of the many instructional design models are based on the five-step model created by Florida State University for the military in the 1970s: analysis, design, development, implementation, evaluation (ADDIE). According to the Association for Talent Development, in the ADDIE model, the analysis phase is the input for the system; design, development, and evaluation are the process; and the implementation phase is the output. 
Today, ADDIE and other ID models inform training and talent development programs, online learning courses, and materials and curricula for off-line instruction. Popular alternatives to the ADDIE model include: 
SAM (successive approximations model): Developed by the learning solution designer Michael Allen, SAM is an agile e-learning development process designed to create meaningful and motivational learning experiences that drive measurable gains and performance.
Bloom's taxonomy: Educators typically use Bloom's taxonomy — a classification system for defining and distinguishing different levels of human cognition — to inform the development of assessments, curricula, and instructional methods.
As technology continues to change how employers train workers and how educators teach students, instructional designers are leveraging the latest technologies to create more effective, experiential, and entertaining learning experiences.
What Is Instructional Design in Education? ¶
In the context of education, instructional design involves the construction of instructional materials, modules, or lessons for online or classroom learning. While advances in digital and educational technology were already transforming education before the pandemic, the urgent, massive shift to remote instruction and distance learning in 2020 fundamentally changed the K-12 and higher education learning landscapes — perhaps permanently.
From grade school to grad school, instructional designers are helping to shape how students learn. But to do so effectively, they must carefully consider the different ways students learn at different ages and what materials and methods will be most effective in helping these students achieve their academic goals. 
A study that examined the relationship between age, experience, and student preference for types of learning activities in online courses published in the Journal of Educators Online found that older students indicated a much stronger preference for videos of the professor lecturing, while younger students tended to prefer more interactive learning strategies.
At any age, however, ed tech plays an exciting and important role in keeping students and adult learners engaged while mastering new concepts. 
Instructional Design for Young Students ¶
Today, even the youngest students know their way around computers. With the understanding that digitally native children enjoy playing computer games, instructional designers are leveraging that knowledge to create engaging instructional experiences for them. 
Because children learn through play, instructional designers incorporate game-like elements into lesson plans — a strategy known as gamification. Learning activities where grade schoolers can win virtual points by completing tasks or competing with other students to top a leaderboard are examples of gamification in instructional design in action. Ample opportunities for gamification exist in upper grades as well. 
Instructional Design for High School Students ¶
Most schools aren't fortunate enough to have a staff of in-house instructional designers to create new online courses or engaging lesson plans. And even at schools that do, teachers and administrators may not appreciate the value of working with an instructional designer. Indeed, the task of instructional design, historically, has been left largely to teachers. 
While many experienced teachers are self-taught instructional design experts, they'd likely benefit from input and support from professional instructional designers who are up to date on the latest technology. Moreover, the current surge in teacher retirements and resignations means an influx of new teachers will need to collaborate with instructional designers to create instructional materials and lessons to help students succeed.
An instructional designer might be enlisted to create a lesson for a high school biology class on the human circulatory system, for example. Following ADDIE or a similar ID model, they would analyze (in this case, identify) the key learnings to impart, including the heart's structure and how oxygenated blood passes through it and is pumped to other parts of the body. 
Next, the designer might create and implement a lesson using an online virtual interactive dissection tool to reveal the heart structure without students having to perform a real dissection. To evaluate success, the designer could create an online quiz requiring students to label the heart's four chambers, the veins that supply it with blood, and the arteries that distribute blood. And based on student performance, they could tweak the lesson to improve it for future classes.
Instructional Design for Higher Education ¶
In its deep dive into the new CHLOE 7 report on the inroads of online learning in higher education, Inside Higher Ed found "a significant mismatch between institutional demand for instructional design services and the available supply," adding that it's expected to get worse. Citing projections of significant future growth in online enrollment, IHE noted that the lack of sufficient instructional design staffing may be one of online education's most serious long-term vulnerabilities. 
As for residential colleges and universities, the future appears to be hybrid (a blend of online and in-person coursework). As such, instructional designers will be indispensable to an institution's core teaching and learning operations, whether online or on campus. 
Instructional Design for Adult Learners ¶
Adult learners often face challenges traditional students don't, including family commitments or attending school while employed full time. That's why remote learning, which offers more flexibility in terms of asynchronous classes and time to degree completion, is growing in popularity. 
With demand for online degrees and certificate programs on the rise, many colleges and universities are racing to respond. However, a shortage of instructional design experts at higher-ed institutions is creating long wait times for ID services and hindering institutions' ability to add new online courses and degree programs. 
Outside academia, instructional designers are in high demand as change in the workplace accelerates, requiring more frequent upskilling of staff and creating a greater need for training. 
Trends and Issues in Instructional Design and Technology ¶
The pandemic, which brought heightened attention to the field of instructional design, has elevated it to buzzword status in the world of higher ed, according to Skyepack, a provider of customized digital course materials. The rise in demand for digital and remote learning during the shutdown is expected to last and, with it, the need for instructional designers to create new and better educational experiences. 
Looking ahead, Skyepack identified the following trends in instructional design and technology as ones to watch:
Personalized Learning ¶
Digital tools enable the creation of customized learning experiences based on individual students' performance and interests. Adaptive exams, for example, can adjust the level of difficulty (and score potential) based on the test taker's performance. 
Mobile Learning ¶
Digital course delivery systems optimized for mobile platforms, especially smartphones, meet students where they are and give students access to content from anywhere, anytime. 
Video ¶
Instructional designers can leverage students' appetite for video to deliver knowledge and information. Videos consisting of bite-sized pieces of content can convey information quickly. 
Microlearning ¶
Like video, microlearning is an instructional design and technology trend that presents course material in small learning units. Typically used for skill-based learning, microlearning is common in college settings and professional development courses.
Virtual Reality and Augmented Reality ¶
Virtual reality (VR) and augmented reality (AR) are immersive technologies that help students learn. VR is a computer-generated immersive experience that replaces a real-life environment with a simulated one, while AR gives students an enhanced view by overlaying information on a real image. Pokemon Go, for example, uses AR. 
Gamification ¶
As the term implies, gamification applies gameplaying elements to learning activities that encourage engagement and develop mastery of academic skills. 
Prioritizing Student Needs ¶
While hardly a new trend, instructional design should always begin with an analysis of the specific needs of students. 
The Future of Instructional Design and Technology ¶
Now more than ever, instructional design — and many more instructional design professionals — is needed to shape the future of education and training in the United States. As online learning and educational technology continue to evolve and shape how we learn, instructional designers are needed to shape new learning experiences for all types of students across all types of platforms. 
If you're a student or educator interested in pursuing a career in instructional design and technology, Athens State University offers a variety of online and on-campus education and training programs at the undergraduate and graduate levels. With the right preparation, you can be on the forefront of creating transformative online and digital learning experiences for a new education landscape. Help overcome the lack of instructional design capacity in higher education by becoming an instructional designer. 
Recommended Readings
Education and Training Programs
What Is a Technology Management Degree?
What Can I Do With a Technology Management Degree?
Sources:
Allen Interactions, SAM: The Successive Approximations Model
Association for Talent Development, "What Is Instructional Design?"
District Administration, "How Virtual Reality Is Changing the Game of Teacher Training"
E-Learning Industry, "A Practical Check-In With 4 of the Most Popular Instructional Design Models"
Simple Psychology, "Bloom's Taxonomy of Learning"
Inside Higher Ed, "CHLOE 7: The Present and Future of Instructional Design Capacity"
K12 Academics, Instructional Technology
ResearchGate, Journal of Educators Online, "Relationship Between Age, Experience, and Student Preference for Types of Learning Activities in Online Courses"
Skyepack, "12 Fresh Instructional Design Trends to Explore in 2022"
TeachOnline.CA, "Five Things Instructional Designers and Course Creators Did Right in Their Response to the COVID-19 Pandemic"
Related Articles: