Occupational Health and Safety Technician Career Overview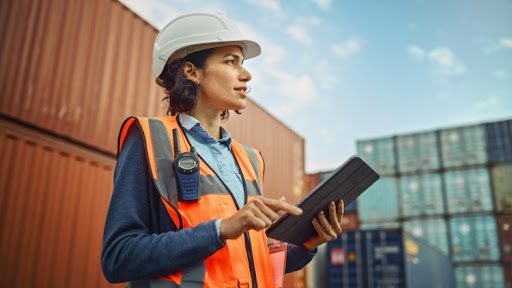 Occupational Health and Safety Technician Career Overview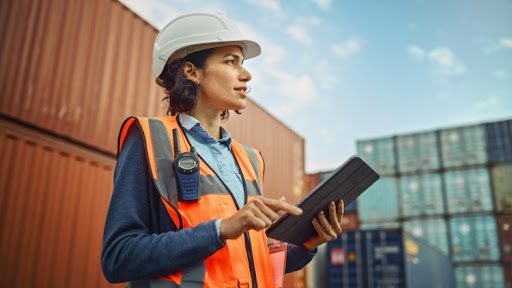 Occupational health and safety technicians work in nearly every imaginable setting — construction zones and offices, schools and hospitals, factories and warehouses. They may even find themselves in a tunnel or mine. But while the specific duties vary depending on location, the overall role remains the same: to advocate for the safety of workers, the public, property, and the environment by enforcing local, state, and federal workplace safety laws.
A Bachelor of Science in Occupational Health and Safety Management program trains technicians to evaluate the effectiveness of existing health and safety programs and protocols and implement changes if necessary while educating employers and workers about workplace health and safety. In addition to prioritizing the health of employees, a safer workplace also increases productivity by lowering absenteeism and machine downtime, which saves companies money by reducing workers' compensation payments and insurance premiums, as well as preventing fines.
What Does an Occupational Health and Safety Technician Do? ¶
Safety technicians usually work under the supervision of safety specialists to evaluate potential safety hazards by collecting data, inspecting work environments, and analyzing procedures. This could mean testing for harmful gasses, assessing the handling of hazardous waste, cleaning up contaminated water or soil, or taking radiation readings. Ensuring that equipment is both working correctly and being used properly and verifying that safety standards and government regulations are being followed are also critical responsibilities. Other typical duties can include:
Evaluating an organization's current safety procedures to ensure compliance
Creating and implementing new workplace safety procedures
Developing training programs and educating workers
Investigating workplace accidents to determine causes and prevent future incidents
Skills and Education Requirements ¶
Though it's possible to become an occupational health and safety technician without a bachelor's degree, many employers require it. According to the U.S. Bureau of Labor Statistics (BLS), 36% of health and safety technicians hold a bachelor's degree, which is about the same as the combined percentage of technicians who hold an associate degree (10%), who hold a high school diploma (17%), or who attended college but didn't earn a degree (20%). A bachelor's degree can also lead to increased opportunities for career advancement to positions with greater responsibility.
Occupational health and safety technicians must be comfortable with regular travel and be able to handle physically strenuous environments. They may stand for long periods of time and may need to wear personal protective equipment, such as masks, helmets, or gloves.
An occupational health and safety management degree program exposes students to a variety of experiences they can expect to encounter in the field while teaching them how to identify and mitigate potential risks. Students can also acquire skills important to the role of occupational health and safety technician, which include:
Communication expertise, both written and verbal, which is important for interacting with specialists, managers, and employees and producing reports
The ability to use technology, especially computer proficiency
The knowledge and confidence to solve problems
An appreciation for detail
Earning certifications that focus on a specific field may also be beneficial or even required by employers. Technician-level credentialing is offered by several organizations, including the Council on Certification of Health, Environmental and Safety Technologists; the Board of Certified Safety Professionals; and the American Board of Industrial Hygiene.
Find out if a degree with Athens State University is right for you. ¶
Get More Information
Occupational Health and Safety Technician Salary and Job Growth ¶
The BLS projects that the employment of occupational health and safety technicians will grow 9% between 2020 and 2030, which is slightly faster than average (8%). There were approximately 21,300 health and safety technicians employed in the U.S. in 2020, with that number expected to increase by 1,900 by 2030.
The median annual salary for technicians was $51,120 as of May 2021, according to the BLS. The highest-paying industry on average was construction, with a median annual salary of $63,430, followed by government ($55,790) and manufacturing ($51,730). The top 10% of technicians earned more than $91,260, while the lowest 10% earned less than $30,330.
Some job titles include:
Safety technician
Safety specialist
Plant safety leader
Project manager
Mine patrol
Director of safety
Environmental health technologist
Working to Make Workplaces Safer and Healthier ¶
Athens State University's online Bachelor of Science in Occupational Health and Safety Management is a career-focused degree for career-ready students that can lead to many professional opportunities. Occupational health and safety technicians dedicate themselves to keeping employees safe in their work environments, and the curriculum prepares students to enter the workforce with confidence by helping them develop preventive strategies and response plans to reduce risk to workers.
Courses such as Injury Damage Incidents Evaluation and Reporting, Risk Management and Security in the Workplace, Ergonomics and Human Factors, and Environmental Health and Regulation prepare students to identify and mitigate potential workplace hazards, with a management focus that equips them to pursue leadership roles.
The fully online program gives you the opportunity to earn your degree while managing home and work responsibilities. Find out how Athens State University can help you achieve your career goals.
Sources:
American Society of Safety Professionals, "Become a Safety Professional"
EHS Insight, "The Role of an Occupational Health and Safety Technician"
Truity, "Occupational Health and Safety Technicians"
U.S. Bureau of Labor Statistics, Educational Attainment for Workers 25 Years and Older by Detailed Occupation
U.S. Bureau of Labor Statistics, Occupational Health and Safety Specialists and Technicians
Related Articles: