Supply Chain Management: Salary and Job Outlook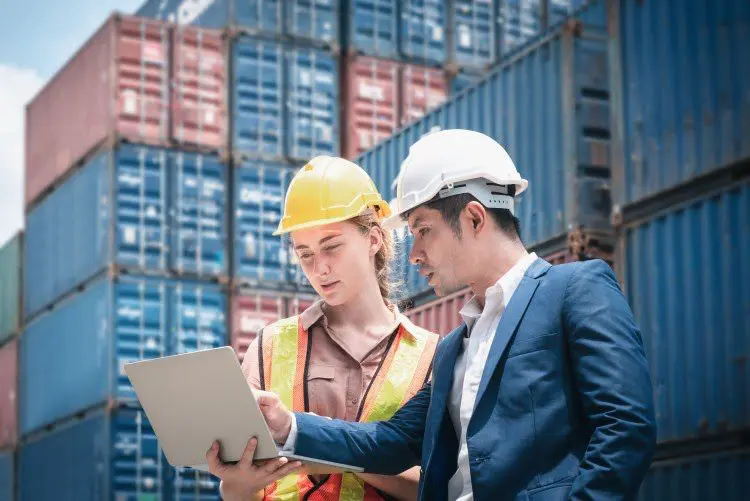 Supply Chain Management: Salary and Job Outlook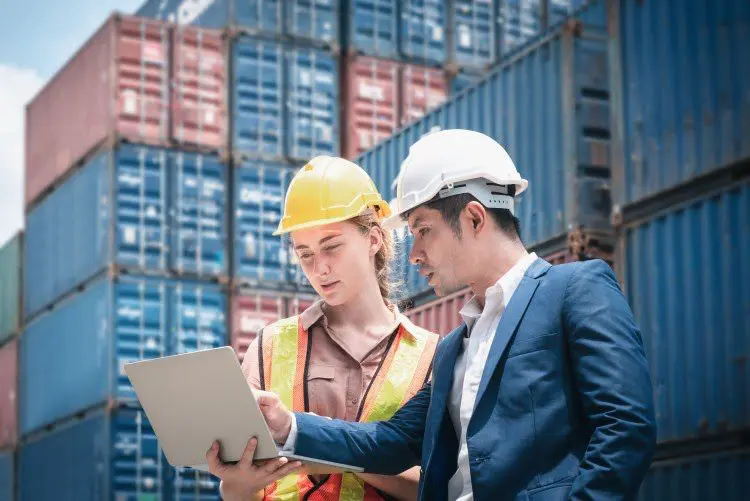 Thanks to advances in technologies like online shopping and expedited shipping, client demand for quick and efficient receipt of goods and services arguably has never been greater. This makes the role of the supply chain manager a critical one for a company's success, and why the typical supply chain management salary is lucrative. For individuals interested in earning a master's degree in supply chain management and pursuing a career in logistics, it can also be a job with considerable appeal.
What Does a Supply Chain Manager Do? ¶
Supply chain managers oversee the many moving parts of an organization's supply chain by coordinating a product's logistical journey from its origin to final destination. Coordination typically involves developing a supply chain strategy, a foundational step in the supply chain process. The process includes sourcing the raw materials or services needed to develop the product, managing the product's manufacturing or handling, developing a delivery and logistics plan, and creating a product return system.  
The goal of the supply chain manager is twofold. First, they're tasked with minimizing the risk of disruptions along the supply chain. And second, they need to make sure this minimization is achieved in the most cost-effective manner possible. These functions can be accomplished by some of the role's other tasks, like overseeing a company's shipping and warehousing processes, and negotiating favorable contracts with trusted third-party vendors and suppliers. 
What Industries Can Supply Chain Managers Enter? ¶
Because of the role's nature, supply chain managers work in a wide variety of industries, such as electronics, automotive, or any industry related to manufacturing or production to the consumer market. Supply chain managers can also work in industries connected to specialized sectors, such as healthcare or aerospace. Travel and off-hours work may be required if the supply chain spans multiple cities or time zones. A supply chain manager traditionally reports to a company's C-suite, although some companies have elevated the role itself to a C-level position.
Supply Chain Management Salary ¶
Supply chain managers can earn a high wage for their critical work. According to the compensation website PayScale, the median annual salary for a supply chain manager as of June 2021 was approximately $84,000. While this number represents the median, there are several factors that can impact the amount a supply chain manager will earn.
Job Location ¶
Location can significantly influence salary. A supply chain manager who works where the cost of living is high typically will earn more than one employed in a city with a lower cost of living. For example, PayScale reports a supply chain manager working in Seattle, Los Angeles, or New York earns 10% to 11% above the national average.
Work Experience ¶
Experience is another contributing salary factor. Per PayScale, novice supply chain managers with less than a year of experience will earn around $62,000, while those with 10-to-19 years of experience will be paid approximately $92,000. 
Education ¶
Additionally, education may influence a supply chain manager's salary. While graduating with a bachelor's degree meets the common minimum requirement for the position, earning a master's degree, such as a Master of Science in Global Logistics and Supply Chain Management, can boost an individual's earning power. Additionally, an advanced degree can broaden job prospects, as some employers may prefer to hire individuals who have a master's.
Supply Chain Management Job Growth and Trends ¶
Because supply chain management is such a critical function, it has a steady job outlook. The U.S. Bureau of Labor Statistics (BLS) places the role under the umbrella of logisticians, which is forecast to grow 4% between 2019 and 2029. This puts it on par with the job growth of the average profession, and it also reaffirms the in-demand status of the occupation.
Trends Impacting Supply Chain Management ¶
While there is stability in supply chain management, a few trends are currently shaping the profession's current and future landscape.
One of the biggest is the effect of the COVID-19 pandemic, which highlighted the need to fundamentally change various elements of the world's supply chains. Government lockdowns to slow the spread of the virus and changes in consumer behavior resulted in massive supply chain disruptions across many industries, from medical supplies and pharmaceuticals, to retail outlets and grocery stores. This historic public health event exposed many weaknesses in supply chains with the potential to cause supply chain inefficiencies in the future if not addressed. 
Another big trend in supply chain management involves the increasing use of digital data in developing and implementing strategies. This uptick in the use of digital systems enabled by technologies such as cloud-based systems can allow for more efficient access to fundamental supply chain data such as product inventory and continuity. Proper use of this data could strengthen supply chains by identifying weaknesses, ultimately leading to greater supply chain efficiency.
The Importance of Supply Chain Management Skills ¶
Supply chain managers can meet the challenges presented by the trends facing the field by honing numerous essential skills. Some of these core skills include project management, leadership, cost accounting, global and cultural awareness, and tech competencies. Because of the increase in data systems, the development of the latter skill set is of particular importance to businesses today. 
These hard skills typically coexist with numerous key soft skills, such as communication, decision making, and critical-thinking.
Be the Glue That Holds Everything Together ¶
Earning a master's degree in supply chain management can help you acquire the skills to excel in the field. Moreover, an advanced degree may open doors to higher paying career opportunities. Ultimately, earning a master's degree can help you pursue a career that can greatly influence a company's productivity and reputation. 
Athens State University's Online Master of Science in Global Logistics and Supply Chain Management program is designed for the professional seeking to further fortify their knowledge and skills in key supply chain management concepts, such as logistics, transportation, and procurement. The curriculum can also help professionals develop the project management skills that are fundamental to managing supply chains at an optimal level. 
Learn more about how the online Master of Science in Global Logistics and Supply Chain Management  program can provide the knowledge and skills to help you pursue your professional goals.
Sources:
FM, "Pandemic Lessons Learned in Supply Chain Management"
Fronetics, 7 Skills Logistics Leaders Will Need to Manage the Digital Supply Chain
Harvard Business Review, "Global Supply Chains in a Post-Pandemic World"
Investopedia, "Job Description and Salary: Supply Chain Management"
PayScale, Average Supply Chain Manager Salary
Society for Human Resource Management, Supply Chain Manager
Related Articles: