Supply Chain Management vs. Finance: Which Degree Is Right for You?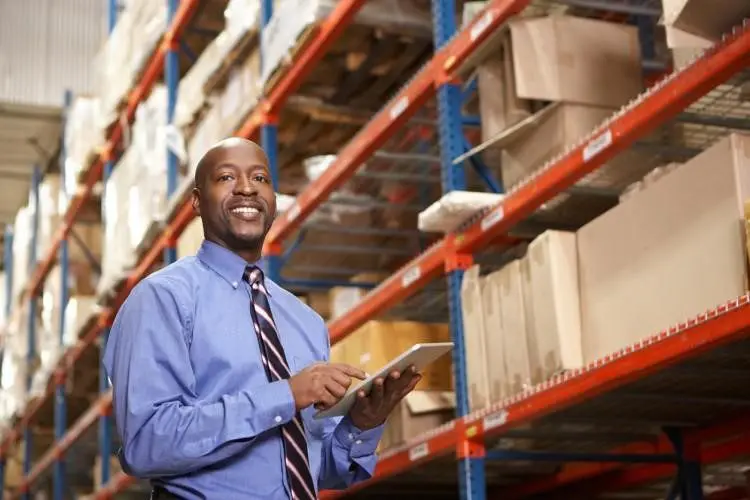 Supply Chain Management vs. Finance: Which Degree Is Right for You?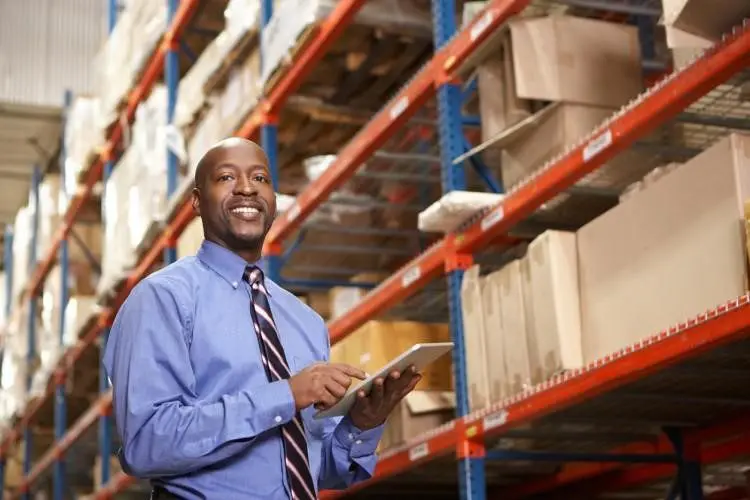 Due partly to disruptions caused by the COVID-19 pandemic and other global events, demand for professionals who can handle the many challenges posed by modern supply chains is growing. A recent Gartner study revealed that only 27% of chief supply chain officers believe that they have adequate talent to meet present-day supply chain performance requirements.
While finance remains a viable option for business students, they may also want to explore the benefits of a supply chain management degree, such as a Master of Science in Global Logistics and Supply Chain Management , and the many career opportunities it can present. A better understanding of the curricula and career options for each of these fields can help prospective students settle the supply chain management vs. finance debate.
Supply Chain Management vs. Finance Degree Programs ¶
Supply chain management and finance programs each explore very different aspects of business operations. Supply chain management focuses on the flow of goods and services, including their development and delivery to the consumer, while finance programs focus on the acquisition and management of capital.
A deeper examination of the topics covered in each of these programs can help students determine which path they want to pursue.
Supply Chain Management Program ¶
To prepare students for the challenges of navigating the global supply chain, a master's program in supply chain management generally covers a wide range of topics, including the following:
Logistics
Inventory management
Procurement 
Quality control
Risk management
Data analytics
Master's programs in supply chain management may also concentrate on topics such as executive leadership and artificial intelligence (AI), which is playing an increasingly important role in streamlining supply chain performance.
In addition to furthering students' technical knowledge, a master's program in supply chain management  may examine more abstract concepts, such as ethics, communication, and sustainability. An in-depth understanding of these subjects — and how they impact global logistics and the supply chain — is crucial for those seeking to advance their career.
Finance Program ¶
Individuals interested in a finance career have a few different options for advanced degrees, including a Master of Business Administration (MBA) with a concentration in Finance or a Master of Finance (MF/MFin). While a standard MBA covers a broad array of business topics, including accounting and entrepreneurship, the curriculum in a finance-focused master's program is more targeted, exploring subjects such as:
Corporate finance
Investments
Financial modeling
Risk management
Pricing
Master's programs in both supply chain management and finance also typically devote part of their curricula to developing soft skills that can enhance students' management and leadership capabilities.
Careers in Supply Chain Management and Finance ¶
Job seekers in both fields have plenty of career paths to choose from. The advanced education these programs provide can help prepare students for various specialized roles and leadership positions in numerous industries. These roles often command generous salaries and have significant growth potential.
​​Supply chain management graduates often work as specialists managing inventory or overseeing logistical operations. Finance graduates, meanwhile, often pursue careers managing money and investments for businesses or individuals.
Logistics and Supply Chain Careers ¶
A master's program in supply chain management can lead to many different career opportunities.
Logistician ¶
Logisticians manage an organization's supply chain, overseeing a produc's life cycle, from design to delivery. Purchasing, transportation, inventory, and warehousing all fall under a logistician's purview.  Because logistical support is vital to so many organizations, logisticians can work in virtually any industry, including manufacturing, wholesale trade, and the public sector.
According to the U.S. Bureau of Labor Statistics (BLS), logisticians earned a median annual wage of $76,270 in May 2020.
Operations Research Analyst ¶
Operations research analysts employ advanced statistical and analytical methods to help organizations resolve issues and operate more efficiently. They advise managers and other decision-makers on various matters, including resource allocation, logistics, and pricing.
According to the BLS, the median annual wage for operations research analysts was $86,200 in May 2020.
Purchasing Agent, Buyer, or Manager ¶
Buyers and purchasing agents procure goods and services for organizations. They analyze price, quality, availability, and other factors when selecting merchandise and suppliers to get the best deal for their organization. Purchasing managers oversee buyers and purchasing agents and may handle more complex purchasing responsibilities.
In May 2020, the median annual salary for buyers and purchasing agents was $66,690, the BLS reports. Purchasing managers, meanwhile, earned $125,940.
Finance Careers ¶
Individuals with an advanced degree in finance can also pursue several different career paths.
Financial Manager ¶
A financial manager handles an organization's finances, creating reports, guiding investment activities, and developing strategies for achieving long-term financial goals. They may also assess market trends in search of expansion opportunities. Financial managers can hold various roles, such as controller, treasurer, credit manager, and insurance manager.
According to the BLS, financial managers earned a median annual wage of $134,180 in May 2020.
Personal Financial Advisor ¶
Personal financial advisors help individual clients manage their finances, providing guidance on investments, insurance, mortgages, estate planning, taxes, and retirement.
The median annual wage for personal financial advisors was $89,330 in May 2020, the BLS reports.
Actuary ¶
Actuaries primarily work in the insurance industry. They apply mathematics, statistics, and financial theory to forecast the risk of potential events and help businesses and individuals develop strategies to minimize the financial cost of such events.
According to the BLS, actuaries earned a median annual wage of $111,030 in May 2020.
Growing Demand for Supply Chain Management Professionals ¶
Individuals deciding between a supply chain management vs. finance degree should consider the tremendous growth potential in the field of supply chain and logistics. According to the Association for Supply Chain Management (ASCM), the global supply chain management market saw annual revenues of $37.4 billion in 2020 and is projected to grow by 11.2% by 2027.
ASCM's latest report on the supply chain management job market held plenty of good news for those interested in this career path.
Solid job security. Approximately 95% of supply chain professionals kept their jobs during the pandemic, and while fewer of them received a salary increase in 2020 (compared with 2019), their increases were higher.
Quick job placement. Because of the increased demand for supply chain professionals, job seekers are having an easier time finding work. According to ACSM's survey of more than 2,000 supply chain professionals, about a third of respondents — including those who just graduated from college and those already in the field — said they found a job in less than a month of searching, and more than half were hired within three months.
Closing pay gap. Over the past two years, the pay gap between men and women under 40 in supply chain roles has shrunk significantly, and in 2020, it closed altogether: Women under 40 reported a median annual salary of $81,000 — $2,000 more than what men reported.
The BLS projects significant employment growth for many supply chain and logistics professions this decade. Employment of logisticians and operations research analysts, for example, is expected to grow by 30% and 25%, respectively, from 2020 to 2030, adding more than 80,000 new jobs.
Finance Job Growth ¶
Employment growth in the finance sector will be steady over the next several years, though generally less robust than in supply chain and logistics, according to BLS projections.
Employment of personal financial advisors is expected to grow by 5% by 2030, a bit slower than the projected average for all occupations (8%). However, employment of financial managers and actuaries is expected to grow by 17% and 24%, respectively. Overall employment in business and financial occupations is projected to grow by 8%, according to the BLS.
Become an In-Demand Supply Chain Expert ¶
In tumultuous times, businesses rely more than ever on the expertise of supply chain professionals who can help them get their products and services to consumers at the right time and at the right price. It's no coincidence then that there's growing demand for these professionals across many industries.
Athens State University's online Master of Science in Global Logistics and Supply Chain Management degree can help students stand out in a competitive job market. The program's small class sizes and flexible scheduling, which is ideal for working professionals, ensures that students get the education they need to advance their career.
The program features three different tracks — Executive Leadership, Logistics Information Systems, and Artificial Intelligence — to allow students to develop different skills depending on their preferred career path. Explore the program in more detail, and find out how it can help you succeed in the growing field of supply chain management.
Recommended Readings
What Is Supply Chain Management and Why Is It Important?
Supply Chain Management: Salary and Job Outlook
Sources:
Association for Supply Chain Management, Career Opportunities: Supply Chain Job Growth in 2021 and Beyond
Association for Supply Chain Management, Supply Chain Salary and Career Report
Bloomberg, "Forget Finance. Supply-Chain Management Is the Pandemic Era's Must-Have MBA Degree"
Gartner, Supply Chain Disruption
Indeed Career Guide, What Can You Do with a Master of Finance Degree?
Investopedia, "Supply Chain Management (SCM)"
U.S. Bureau of Labor Statistics, Actuaries
U.S. Bureau of Labor Statistics, Business and Financial Occupations
U.S. Bureau of Labor Statistics, Financial Managers
U.S. Bureau of Labor Statistics, Logisticians
U.S. Bureau of Labor Statistics, Operations Research Analysts
U.S. Bureau of Labor Statistics, Personal Financial Advisors
Related Articles: