Types of Business Degrees: Which Path Is Right for Your Career?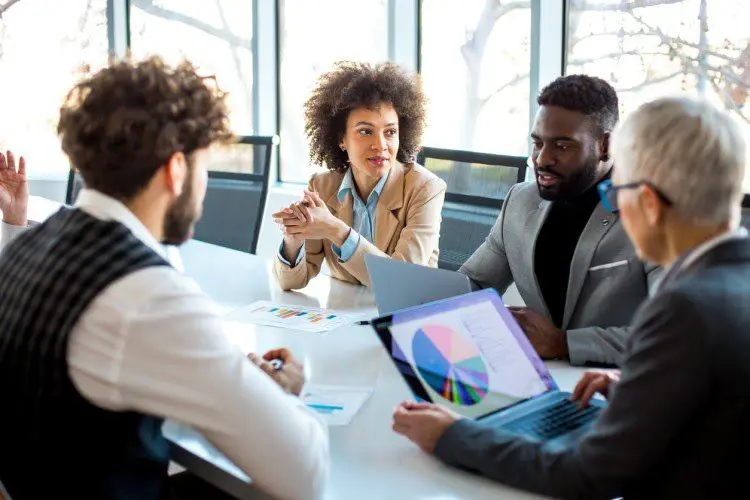 Types of Business Degrees: Which Path Is Right for Your Career?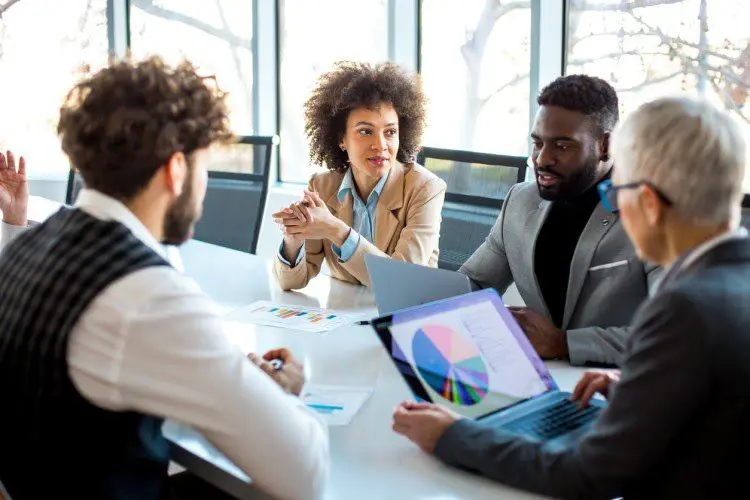 Specialized Master of Science (MS) business programs are becoming increasingly popular. According to the Graduate Management Admission Council, 43% of the 523 specialized business master's degree programs surveyed reported growth of at least 21% in applications in 2020, compared with just 37% of the 525 MBA programs surveyed.
Exploring MS business degrees in areas such as human resources, logistics and supply chain management, leadership and business analytics, and healthcare management and administration can help students discover the specific graduate program that's best for them.
Contrasting Traditional MBA Programs With MS Programs in Business Topics ¶
According to a 2020 analysis of MBA programs published in the American International Journal of Business Management, traditional MBA programs focus primarily on training students to fill executive roles in company management. They offer education in areas such as business principles, management, marketing, and finance. 
While executive roles in management are critical, other roles are equally vital to business success. In addition, individuals' strengths and passions may not always suit an executive role. Recognizing the range of students' interests and goals, business schools are now offering specialized MS business degrees that help students capitalize on their strengths and prepare them to offer expertise in specific areas. Rather than requiring all students to study operations management or corporate governance, for example, these programs allow students to focus their energy on the specific fields in which they hope to work. 
Graduate education in business is expanding in many directions, and students who may not be interested in a traditional MBA program might find that specialized types of business degrees are a more appealing option.
Exploring Specific Business Career Paths ¶
Looking into specific career paths can help individuals identify the types of MS business degrees they might want to pursue. 
Human Resource Management ¶
Businesses need to develop strategies for human resource management to promote productivity, properly train employees, and recruit the right talent. Graduate degree programs in human resource management educate students in an array of key areas in human resources, such as compensation, diversity and inclusion, and talent development.
Individuals with graduate degrees in this field can climb the career ladder to positions such as HR manager, HR director, or vice president of human resources. According to the U.S. Bureau of Labor Statistics (BLS), HR managers' median annual salary was $121,220 as of May 2020, and the BLS projected 6% job growth in the field from 2019 through 2029.
Logistics and Supply Chain Management ¶
Effectively managing logistics and supply chains is critical to business success. Businesses need employees with expertise in areas such as transportation, inventory, and procurement to ensure that products and materials arrive on time and where they need to be. 
Students pursuing a master's degree in logistics and supply chain management have the opportunity to take courses on subjects such as inventory management and operations planning. 
Graduates of this type of business degree program can rise to positions such as supply chain strategist, supply chain manager, and chief supply chain officer. According to PayScale, the median supply chain manager salary was about $83,900 as of June 2021. 
Business Analytics ¶
Companies are recognizing the benefits of data analysis, and individuals who have expertise in business analytics are in demand. Armed with that expertise, individuals can identify performance metrics and bring a unique approach to problem-solving through data analysis.
A master's in business analytics is a type of business degree that helps students develop the skills to understand complex data and translate their understanding into business solutions. 
Business analytics graduates can pursue a number of different careers, including positions as an analytics manager or director of analytics (with median annual salaries as of June 2021 of about $97,900 and $129,400, respectively, according to PayScale).
Strategic Leadership ¶
No company can prosper without effective leadership, and individuals with in-depth knowledge of strategic leadership can position themselves to steer companies on the best path toward achieving their objectives. A graduate degree in strategic leadership provides education on various models of leadership, thinking strategically, and leadership of human capital.  
A concentration in strategic leadership can lead to a role as a strategy manager or strategy consultant, helping companies develop and implement goals for long-term growth. According to PayScale, strategy managers and strategy consultants earned median annual salaries of about $102,500 and $92,700, respectively, as of June 2021.
Climbing the career ladder to ultimately becoming a CEO also is a possibility for individuals with a strong educational background in strategic leadership. According to the BLS, chief executives earned a median annual salary of $185,950 as of May 2020; however, the BLS projected a 10% reduction in chief executive positions between 2019 and 2029.
Healthcare Management and Administration ¶
Tremendous growth in the healthcare industry is driving the demand for individuals with expertise in healthcare management and administration. 
Students who complete a business degree in this field learn crucial concepts in managing aspects of a healthcare organization's operations, such as health information systems, quality assurance, financial analysis, and strategic planning. 
Individuals who possess a graduate degree in healthcare management and administration can advance to careers as medical and health services managers. According to the BLS, the median annual salary for medical and health services managers was $104,280 as of May 2020; the BLS also projected 32% growth in those positions from 2019 to 2029.
Finding Your Career Path With a Graduate Business Degree ¶
With numerous graduate programs offering specialized types of business degrees, students have an opportunity to find the program that suits their interests. Exploring the following Athens State University programs is a good way to start on your journey:
Through these programs, students can build comprehensive expertise in the specific aspects of business they find most appealing and eventually become leaders in their chosen fields. Discover the next step in your business education today.
Sources:
American International Journal of Business Management, "Academic MBA Programs for the 21st Century Workforce Development"
Association for Supply Chain Management, Breakdown of Supply Chain Career Paths
Athens State University, 2021-2022 Graduate Academic Catalog
Graduate Management Admission Council, The Global Demand for Graduate Management Education
Higher Ed Dive, "4 Ways Business Schools Are Changing to Buck Declining Application Trends"
International Institute of Business Analysis, "3 Reasons Why Companies are Hiring Business Analysts"
Lattice, "The Comprehensive Guide to HR Career Paths"
LinkedIn, "Eight Big Trends That Shaped Business Education in the Past Decade"
PayScale, Average Analytics Manager Salary
PayScale, Average Director of Analytics Salary
PayScale, Average Strategy Consultant Salary
PayScale, Average Strategy Manager Salary
PayScale, Average Supply Chain Manager Salary
Society for Human Resource Management, Practicing Strategic Human Resources
Supply Chain Quarterly, "How to Build the Supply Chain Workforce of the Future"
U.S. Bureau of Labor Statistics, Human Resources Manager
U.S. Bureau of Labor Statistics, Logisticians
U.S. Bureau of Labor Statistics, Medical and Health Services Managers
Related Articles: