What Can You Do With a Homeland Security Degree?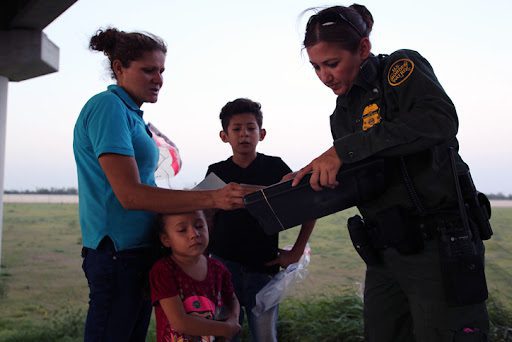 What Can You Do With a Homeland Security Degree?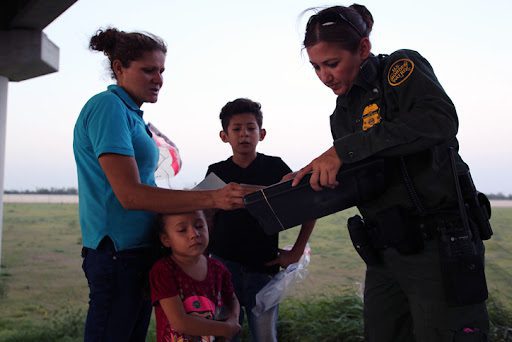 The mission of homeland security is both simple and complex, according to the U.S. Department of Homeland Security: keeping America safe.
Within that broad goal fall a wide range of activities and duties. A threat to Americans' security could be a terrorist attack, a hurricane, cybercriminals, or human traffickers. That's one reason DHS is the third-largest department in the federal government, with 14 agencies and more than 240,000 employees.
It's also the youngest, created in 2003. That means the field has a strong need for educated professionals, prepared to respond to the threats of today and tomorrow. The need is not only in DHS but also in state and local agencies that work with DHS, as well as in private industry and nonprofits. 
A homeland security degree program equips students to meet that need, helping both government agencies and other organizations be prepared for security threats and disasters before they occur. Courses typically cover fields such as terrorism, trafficking, disaster preparedness, and emergency response, as well as securing businesses from threats. They help students develop skills like research-based techniques to mitigate crimes and disasters, threat assessment, and caring for victims.
Here's a look at what you can do with a homeland security degree, including the kinds of jobs it can open for a student.
Common Careers in Homeland Security ¶
DHS is a sprawling department that provides both physical security and cybersecurity, protection at the border and at airports, and responses to natural disasters. For that reason, it offers a wide range of career opportunities with a variety of skills, from law enforcement to research to logistics. Common career paths you can pursue with a homeland security degree include:
Homeland Security Agent ¶
Homeland security agents are America's first line of defense. They're boots on the ground who fight cross-border crime and prevent people without legal authorization from entering and remaining in the country. They work primarily for two agencies within DHS:
U.S. Customs and Border Protection ¶
CBP agents monitor America's borders and enforce its laws, both at designated ports of entry and every mile in between. They include customs officers and border patrol agents. 
Pay for CBP agents starts at $42,516 for new hires, according to CBP. The most experienced agents earn $102,897. Agents can earn up to 25% extra for working in certain designated localities. 
U.S. Immigration and Customs Enforcement ¶
Immigration and Customs Enforcement agents work along the border but can also work anywhere within the U.S. Their investigations can include drug smuggling, human trafficking, illegal weapons, and commercial fraud.
The U.S. Bureau of Labor Statistics classifies ICE agents as federal detectives and criminal investigators, with median annual pay of $114,040. 
Intelligence Analyst ¶
Intelligence analysts gather and synthesize information from a wide variety of sources, which may include homeland security agents, intelligence sources, and law enforcement agencies. They correlate it with their specialized knowledge, like a region's history, culture, and language. 
The work requires strong research, computer, and report-writing skills. Its ultimate goal is to produce actionable intelligence, judgments, and recommendations based on the best available evidence. 
The average intelligence analyst at DHS makes $97,866 a year, reports Payscale.
Secret Service Special Agent ¶
DHS includes the U.S. Secret Service. Special agents have two kinds of duties:
They protect top officials, from the president and vice president of the United States to visiting foreign officials. Their responsibilities may include security at public events or investigating threats made to officials. 
These agents also investigate financial crimes involving U.S. currency, such as cybertheft and counterfeiting. In 2020 alone, the Secret Service seized $505 million in counterfeit currency and prevented $2.6 billion in losses from cybercrime. 
Entry-level special agents earned $64,610 a year in 2021, according to the Secret Service. Salaries increase with experience, to a maximum of $111,144 for agents with 22 years of service.
Find out if a degree with Athens State University is right for you. ¶
Get More Information
Emergency Management Director ¶
The Federal Emergency Management Agency also falls under the DHS umbrella. It helps communities deal with disasters, both natural, such as an earthquake, and human-caused, such as a chemical explosion. Its duties include preparing for, responding to, and recovering from disasters. 
During Hurricane Harvey in 2017, for example, FEMA deployed 28 search and rescue teams, served 3 million meals, and funded $186 million in local and state protective measures and removal of debris.
An emergency management director might work directly for FEMA or for a state or local emergency agency that coordinates with FEMA. Whatever the level of government, key skills include logistics, communication, and the willingness to travel and to work long and irregular hours.
Federal emergency management directors make an average annual salary of $164,340, reports the BLS. At state emergency agencies, salaries average $74,880. 
Law Enforcement Officer ¶
Most law enforcement officers fall into two types:
Police, who protect lives and property from immediate threats
Detectives and criminal investigators, who seek evidence to solve possible crimes
Students with homeland security degrees typically gravitate toward certain types of law enforcement, such as cybercrime, trafficking, terrorism, and other human-made threats. 
They may work anywhere from local police forces up to federal agencies. Median yearly salaries for police and detectives in various levels of government, according to the BLS, are as follows:
Federal: $93,970
State: $72,280
Local: $64,610
Explore Further What You Can Do With a Homeland Security Degree ¶
The need for homeland security professionals has never been greater, in both government and business. A degree program such as the online Bachelor of Science in Homeland and Corporate Security at Athens State University can equip students for a variety of roles with security and analytical skills. It can lead to jobs directly providing security or managing disaster threats, as well to jobs that support security missions, like public relations, training, or human resources. 
Learn more about how such a program can open the door to a wide range of challenging career options in the public and private sectors — all of which come with the satisfaction of helping to keep America safe.
Sources:
Federal Bureau of Investigation, Special Agents
Federal Emergency Management Agency, Benefits of Working at FEMA
Federal Emergency Management Agency, "Historic Disaster Response to Hurricane Harvey in Texas"
Indeed, "How to Become a Homeland Security Agent"
Payscale, Average Intelligence Analyst Salary at U.S. Department of Homeland Security
U.S. Bureau of Labor Statistics, Occupational Employment and Wages, May 2021, Detectives and Criminal Investigators
U.S. Bureau of Labor Statistics, Occupational Employment and Wages, May 2021, Emergency Management Directors
U.S. Bureau of Labor Statistics, Police and Detectives
U.S. Customs and Border Protection, Pay and Benefits
U.S. Customs and Border Protection, "Snapshot, A Summary of CBP Facts and Figures"
U.S. Department of Homeland Security, About DHS
U.S. Department of Homeland Security, Homeland Security Jobs
U.S. Immigration and Customs Enforcement, ICE's Mission
U.S. Secret Service, Careers With the Secret Service
U.S. Secret Service, United States Secret Service Uniformed Division, Salary Schedule
Related Articles: