What Can You Do with a Human Resource Degree?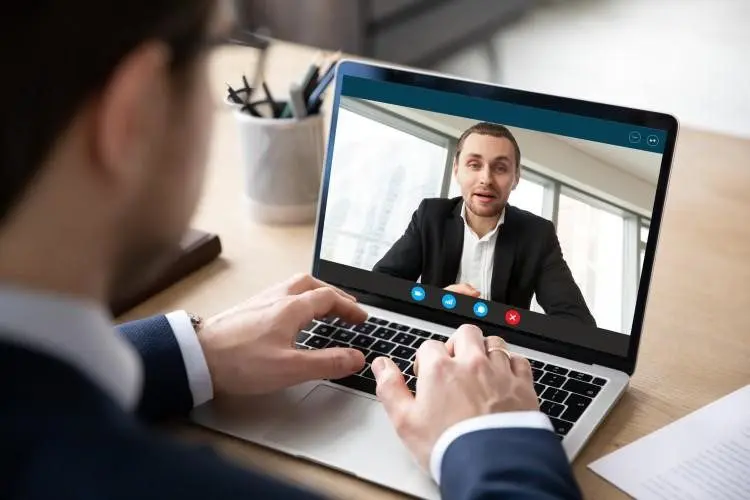 What Can You Do with a Human Resource Degree?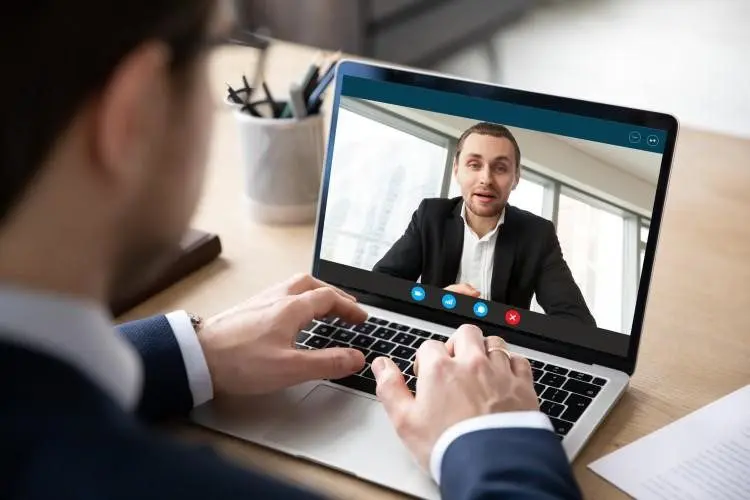 Is losing talented employees just part of inevitable turnover? Yes and no. Gallup found that more than half of employees who left their jobs said their exit could have been prevented.     
So, what makes workers see employers as empathetic, and how can organizations hold onto their best employees? Expert human resource professionals have a powerful role to play in improving employee satisfaction and retention. For those wondering, what can you do with a human resource degree?, graduates with human resource degrees play a key role in building thriving workplace cultures in organizations across all types of industries.
What Is a Human Resource Management Degree? ¶
Organizations rely on the expertise of knowledgeable human resource personnel to:
Develop and maintain competitive compensation programs
Negotiate benefits packages that reduce turnover
Assess staffing requirements and make projections about future needs
Identify and address workplace issues and conflicts
Create programs that improve employee safety
Coordinate recruitment and onboarding of new employees
Develop training and development programs that nurture company talent
Establish hiring practices and processes that help bring suitable candidates on board
By earning a degree in human resource management, individuals build the knowledge and skills required to perform these duties, which are important to nearly every industry. A human resource management degree cultivates the critical thinking and problem-solving skills that prepare graduates to manage high-performing workplace environments.
Successful organizations depend on effective human resource managers to foster productive relationships between employers and workers. Human resource management degree programs train professionals to align human resource policies with business strategies and institute best practices that add significant value to any organization.
For example, human resource best practices may focus on:
Boosting productivity
Lowering attrition
Minimizing liabilities (such as legal problems related to discrimination and harassment)
Who Benefits from Earning a Human Resource Management Degree? ¶
Those aspiring to become leaders in human resources gain valuable benefits from earning an advanced degree in human resource management. The degree demonstrates a strong commitment to building the competencies of human resource management. It also indicates a candidate has achieved an advanced degree of understanding about topics such as labor relations, payroll processes, and recruiting.
Individuals already working in human resources will find that earning a master's degree in the field can make them more competitive when applying for promotions or leadership positions. While not all organizations require a master's degree, many favor candidates who hold them.
What Concepts do Students Learn in Human Resource Degree Programs? ¶
To further explore the question, what can you do with a human resource degree?, it's useful to examine what students learn in these programs. Typically, human resource curriculums address concepts central to successful human resource management such as:
Human Capital Management ¶
Most organizations recognize that employees are among their greatest assets. The abilities, knowledge, and experience of employees carry economic value, just like tangible assets such as technological equipment or buildings. Workers' health, education, and motivation also have economic value and, when properly tended, deliver a return on investment. 
At the heart of human capital management is strategic investment in employees. Human capital management also involves understanding how to increase the asset value of employees through programs such as specialized skills training and employee well-being initiatives. 
Workforce Planning ¶
Organizations must plan ahead for the resources they'll need to achieve their business objectives. That could involve budgeting for updated machinery to manufacture a new product or hiring an expert marketing team to launch a new service. 
Workforce planning involves systematically assessing the organization's workforce to determine if it meets current and future needs, then taking steps to ensure that it does. Workforce planning includes:
Determining which skills will competitively position an organization to meet its goals
Identifying workforce and skills gaps in the current organization and a model organization
Creating recruitment and training programs to address the gaps identified
Determining when and how to seek outside sources to cover workforce and skills gaps
Employment Legal Landscape ¶
Data privacy, drug testing, salary histories, and paid leave all have a myriad of laws that govern how employers address them. Organizations must stay up to date on new and shifting laws that influence everything from how quickly they provide their employees training on sexual harassment prevention to their obligations to inform job candidates that artificial intelligence may analyze their video recorded interviews. 
Human resource management degrees familiarize students with the legal frameworks that impact how organizations hire, recruit, promote, and terminate employees. 
Opportunities for Specialization ¶
Because human resource management has several areas of specialization, many degree programs offer concentration options. For example, the recent emphasis on greater equity has led many organizations to expand their diversity and inclusion programs. As such, some master's programs in human resource management offer courses that focus on how to create a more inclusive work environment, strategies for recruiting more diverse employees, and trends in diversity management. 
Other concentrations may include a close study of applying analytics to human resources and talent development. 
Why Earn an Online Master's Degree in Human Resources? ¶
Many universities have online master's degree in human resources programs that offer several benefits and the opportunity to add valuable skills to one's resume. 
Flexibility ¶
Traditional learning environments limit when, where, and how students can pursue their degrees, putting earning a degree out of reach for many working professionals or individuals with families or other responsibilities. An online degree option, however, provides students with work commitments and demanding schedules the opportunity to fit their studies into their busy lives. 
Moreover, online degree programs can eliminate the time spent commuting to classes, as well as lower costs for transportation, child care, and meals in transit.
Career Advancement ¶
A well-designed online degree program in human resources delivers a curriculum developed by experienced industry experts. Courses provide students with engaging online learning experiences that teach key human resource concepts and methods that can help future graduates qualify for more advanced positions in leadership and management. 
Networking ¶
Online human resource graduate students have opportunities to build valuable relationships with their classmates and professors. Group projects, practicums, and interactions with other human resource professionals can give individuals access to instrumental connections in the field. These networking opportunities can translate into future jobs and a chance to grow professionally.  
Human Resource Management Careers ¶
Individuals who have earned a master's degree in the field can explore various human resource management careers. The median annual salary for human resource management and leadership positions was $121,220 in May 2020, according to the U.S. Bureau of Labor Statistics (BLS). Top earners earned more than $208,000 a year. Additionally, the BLS projects 6% job growth for human resource managers between 2019 to 2029, while the average anticipated growth rate for all occupations is only 4%. 
What can you do with a human resource degree? Consider the following positions those with the degree can pursue: 
Human Resource Manager ¶
Human resource managers oversee an organization's personnel functions and help connect employees with management. This involves planning and coordinating recruitment, interviewing applicants, and hiring staff. Human resource managers also collaborate with an organization's leaders on strategic planning. 
Employee Engagement ¶
A lack of employee engagement contributes significantly to low productivity and high turnover. Employee engagement refers to the degree an employee feels connected and committed to their work and workplace. When organizations keep their employees engaged, they simultaneously unlock their employees' greater potential.
Human resource managers play an instrumental role in fostering employee engagement. They do this by designing policies and practices that attract and keep talented employees, and then monitoring their effectiveness and making adjustments as necessary. 
Examples of human resource practices that engage employees include:
Training and development — creating opportunities that allow employees to develop skills that improve their performance and satisfaction 
Strategic compensation — implementing pay-for-performance programs that incentivize employees to gain new skills and improve their performance 
Performance management — setting goals, delivering regular feedback, and recognizing and rewarding growth
Typical Duties and Responsibilities of Human Resource Managers ¶
As heads of their departments, human resource managers perform a diverse set of duties and responsibilities including:
Overseeing the recruitment process and compensation and benefits programs
Collaborating with organizational leaders to develop a strategy for fulfilling talent needs and developing employee talent
Supporting managers as they address complex or sensitive issues such as misconduct investigations or the provision of special accommodations
Analyzing pay and benefits trends to inform compensation program proposals
Developing training programs that give employees opportunities for internal advancement
Overseeing compliance with employment laws and regulations
Supervising terminations and discipline
Additionally, the human resource management career is instrumental in ensuring an organization puts its talent to good use. Human resource professionals implement strategies that build teamwork among managers and employees and encourage positive productive relationships.
Payroll Manager ¶
Retaining talented employees requires offering competitive compensation packages. Compensation includes:
Salaries
Commissions
Bonuses
Benefits
Payroll managers create and maintain an organization's salary system. Salary systems encompass the steps and practices organizations follow to pay their workers. These systems may consist of pay scales — salary structures that compensate people based on their skills, experience, and education — as well as structures that reward employees based on their performance or sought-after skills.
For example, a public school system may award bonuses to special education teachers who are in short supply or to teachers who raise the achievement levels of their students by a certain percentage.
In addition to ensuring employees receive compensation commensurate with their position and experience, payroll managers also verify that compensation adheres to shifting laws, regulations, and union contracts, when applicable.
Payroll Processing ¶
Late or incorrect payroll processing can negatively affect employee morale and lead to concerns about an organization's financial integrity. Such problems can also result in employees underperforming or quitting. Payroll managers therefore take great care to ensure accurate and timely payroll processing. 
Payroll processing refers to administrating pay based on an employee's position, status, salary, and deductions. Payroll deductions relate to withholding funds from a paycheck to pay for items such as:
Income taxes
Social Security taxes
401(k) contributions
In addition to calculating payroll, managers also track payroll transactions. This allows them to address payment disputes with employees and ensures they have the necessary documentation should the IRS request it. Keeping records also meets compliance requirements and helps keep organizations out of legal trouble. 
Factors such as promotions, employee classifications, and adjustments to withholding can complicate payroll processing, especially in large organizations. As such, payroll managers implement checkpoints in the payroll process to catch errors.
Typical Duties and Responsibilities of Payroll Managers ¶
Payroll managers engage in a number of duties including:
Reviewing time sheets
Verifying pay calculations
Answering timekeeping and payroll questions
Generating audit reports
Overseeing the workflow of the payroll department
Staying in compliance with payroll and wage laws and regulations
Employee Relations Manager ¶
Strong relationships between employees and employers empower organizations to reach their greatest potential. When employees work in harmonious environments and feel valued, recognized, and rewarded for their contributions they tend to feel more motivated, which leads to greater productivity and creativity.   
Employee relations managers help organizations build and maintain positive and constructive relationships with their employees. They accomplish this in several ways including:
Advising organizations on policies that improve work-life balance
Working to prevent and resolve conflicts   
Developing policies that promote fairness and consistency for all employees
Additionally, employee relations managers strive to create a culture in which the organization treats employees as key stakeholders. This involves seeking feedback from employees and using it to drive company decisions, especially as they relate to:
Fair compensation and benefits
Working hours
Remote work policies
Conflict Resolution ¶
Disputes between employees and management happen. However, clear, fair policies and an environment that fosters open communication can prevent or minimize such conflicts. Prompt and strategic responses to disputes when they occur can help resolve conflicts in a way that limits hostilities and misunderstandings and improves collegiality. 
Employee relations managers help their organizations clearly define the roles and responsibilities of employees to reduce the opportunity for misunderstanding and conflict. They also create channels for employees to share concerns and suggestions. This allows for constructive methods for expressing frustration and opportunities to address issues before they become problems or conflicts. 
For example, by promoting dialogue about issues such as flexible work schedules, wages, and training opportunities, organizations create productive outlets for discussions that can diffuse tensions. 
Typical Duties and Responsibilities of Employee Relations Managers ¶
To bolster employee relations, managers in the field engage in numerous tasks including:
Negotiating and drafting details regarding wages, benefits, and management practices in labor contracts
Handling labor complaints and grievance procedures
Upholding privacy regulations and maintaining required confidentiality
Researching, assessing, and reporting on trends in employee relations
Designing solutions to address problematic trends in employee relations
Investigating internal complaints of harassment and discrimination
Implementing systems that handle conflicts efficiently and give parties the chance to be heard
Recruiting Manager ¶
The growth of any organization depends on attracting and retaining the right talent. Matching skills with company needs fuels progress and innovation. However, effective recruitment involves more than identifying and hiring candidates to fill positions. It demands an efficient recruitment approach that minimizes the time and money spent on achieving desired results. 
Moreover, recruitment needs to be handled in ways that boost an organization's reputation. For example, job candidates should come away from recruitment experiences feeling the organization treated them fairly and with respect.
Recruiting managers coordinate the recruitment and hiring process for their organizations. They develop strategic methods for advertising open positions, sorting through and assessing applications and resumes, and interviewing candidates. 
Their work involves collaborating with various department heads to identify staffing needs and then using numerous means, from web-based platforms to engaging a headhunting firm, to find potential candidates. 
Recruitment Strategy ¶
To successfully search for, interview, and hire the right candidates, recruitment managers employ strategic systems that help ensure new hires become assets, not liabilities, to the organization. 
Recruitment strategies outline what positions to recruit for, as well as when, why, and how. Recruiting managers align these choices with overall organizational objectives. 
Some effective recruitment strategies include:
Treating job candidates like clients — hospitable behavior, accessibility, and respect for people's time make a positive impression on prospective employees, improving the chance they'll accept a job offer
Starting an employee referral program — offering incentives can encourage talented current employees to recruit from their network of qualified contacts
Typical Duties and Responsibilities of Recruiting Managers ¶
Typical duties and responsibilities of recruiting managers include:
Supervising and evaluating the performance of recruitment teams
Outlining techniques for separating underqualified and overqualified applicants from appropriate ones
Conducting preliminary interviews and making recommendations to department heads
Administering aptitude and job-proficiency tests to job candidates
Monitoring recruitment metrics, such as cost per hire and time to hire, to fix issues harming recruitment efforts
Human Resource Skills ¶
What you can do with a human resource degree depends on skill level. Individual human resource management careers call for unique skills sets. However, in general, professionals in the field should excel in the following competencies. 
Analytical Skills ¶
Human resource leaders exercise analytical skills to carry out many of their duties. They must consider the legal issues and ethics involved in everything from hiring to making proposals about labor contracts. 
When investigating internal complaints or conflicts, they need to carefully interpret information and assess what actions to take to resolve issues. Additionally, human resource professionals need acute analytical skills to design effective programs for hiring, payroll processing, and enhancing employee relations.  
Leadership Skills ¶
Human resource professionals coordinate programs ranging from employee orientation to professional development. This requires them to act decisively and promote teamwork. Directing staff to follow organizational policies and adhere to compliance laws and regulations also calls for leadership skills. 
Human resource managers also coordinate between departments to build employee-management relationships, handle disputes, and advise on hiring decisions. Each of these responsibilities calls for leaders who can problem solve, inspire trust, and demonstrate integrity.
Communication and Interpersonal Skills ¶
As the link between management and employees, human resource professionals must have superior communication skills. They must express themselves clearly and listen carefully to help both sides understand each other' ideas, concerns, and decisions.
In recruitment and hiring positions, human resource professionals must ask and respond to questions as well as build rapport with job candidates. They also must build strong relationships with employees and managers to succeed in conflict management, and promote open communication as a key to strengthening employee relations. 
Organizational Skills ¶
Human resource professionals balance a host of responsibilities that demand excellent organizational skills. In addition to maintaining employee records and files, and keeping up with compensation and hiring strategies, leaders in human resources must juggle multiple programs and stay on top of administrative tasks related to hiring, benefits, and training. 
Explore the Possibilities of Human Resource Management Careers ¶
What can you do with a human resource degree? The possibilities abound. By deploying their qualities and skills, leaders in the field can propel their organizations forward by improving employee engagement, developing company talent, designing competitive compensation packages, and fostering healthy workplace cultures. 
Athens State University offers a comprehensive degree in human resources that builds the skills aspiring leaders in the field need. Students can align their studies with their personal interests by choosing from one of the program's concentration options:
Diversity and Inclusion Management
People Analytics
Talent Development
Discover how Athens State University's online Master of Science in Strategic Human Resource Management prepares graduates to thrive in various human resource management careers.
Recommended Readings
What Is Strategic Human Resource Management?
Types of Business Degrees: Which Path Is Right for Your Career?
Sources:
The Balance Careers, "Important Human Resources Skills for Workplace Success"
Business News Daily, "How to Process Payroll in 8 Easy Steps"
Businessolver, "2021 State of Workplace Empathy"
Chron, "At What Places Can a Human Resource Manager Work?"
Chron, "How Does HR Add Value to an Organization"
Chron "The Importance of Payroll"
Chron, "10 Reasons HR Is Important to an Organization"
Chron, "What Is a Salary System"
Gallup, "This Fixable Problem Costs U.S. Businesses $1 Trillion"
Indeed, "10 Recruiting Strategies for Hiring Great Employees"
Indeed, "What Can I Do with a Human Resource Management Degree?"
The Island Now, "6 Benefits of Taking Human Resource Management in College"
LinkedIn, "The Importance of Effective Recruitment"
Mondaq, "United States: The Employment Law Landscape in 2020"
PayScale, Average Employee Relations Manager Salary
PayScale, Average Payroll Manager Salary
People Managing People, "What Is Human Capital Management & Why Is It Important?"
Salary.com, "Six Advantages of an Online Degree"
SHRM, "Developing and Sustaining Employee Engagement"
SHRM, "Practicing the Discipline of Workforce Planning"
Talenx, "Top 5 Challenges in Employee Relations and How You Can Address Them"
Related Articles: