What Is a Logistics Degree?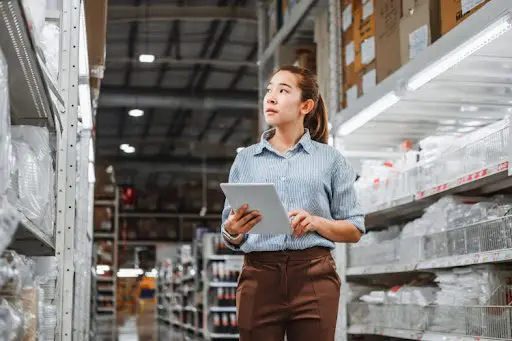 What Is a Logistics Degree?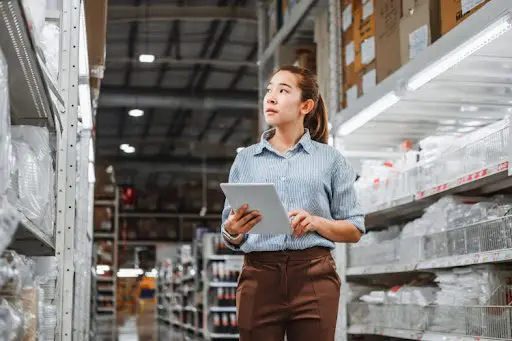 A string of additional calamities exacerbated the issue: a shipping blockage in the Suez Canal; droughts that devastated agricultural crops; and mass blackouts that disrupted energy and petrochemical operations in the central United States. These compounding crises pushed supply chains to the brink of seizing up and stoked fears of shortages and inflation, leading businesses to turn to logistics professionals for solutions. 
Global logistics and the international supply chain go hand in hand, and the interplay between the two is a critical factor in a company's profitability. Businesses rely on logistics professionals to manage the movement of products and supplies all over the world, and logisticians must be prepared to face the challenges and disruptions posed by today's global marketplace.
A logistics degree can help professionals in this field navigate those challenges. What is a logistics degree? An advanced degree in logistics, such as a Master's in Global Logistics and Supply Chain Management, provides students and working supply chain professionals with an in-depth understanding of logistics, inventory management, and procurement, as well as helps them develop project management and leadership skills that are critical to success in this field.
What Is Global Logistics? ¶
Global logistics encompasses the management and coordination of a product's life cycle across an international supply chain, from where the product is made to where it is ultimately consumed, and the many steps in between. It involves the transportation of goods, as well as their preparation, packaging, and storage in distribution centers and other logistics facilities.
A step-by-step breakdown of the logistical process for making and moving bread, for example, might look like this:
Delivering seeds and fertilizer to a grain farm 
Sending the harvested grain to a mill
Transporting the ground flour to a bakery
Shipping the baked bread to a distribution center
Delivering the bread to restaurants and retail outlets
Global logistics requires careful coordination between a host of business entities, all performing different functions. Airlines, railroads, trucking companies, and other shipping companies move goods. Delivery services manage the movement of goods throughout the supply chain. Logistics real estate companies own and operate distribution centers, warehouses, and other facilities where goods are stored. Meanwhile, service providers supply the software, security, labor, and business intelligence that keep the global logistics system humming along. 
Role of Data Analytics and Logistics Information Systems ¶
Like all aspects of business, logistics relies heavily on accurate and timely data. Logistics professionals need data to make complex business decisions that have impacts up and down the supply chain. Data informs decisions related to forecasting, managing inventory, distribution planning, order fulfillment, equipment maintenance, and much more.
A logistics information system — or a logistics management information system (LMIS) — is a system of physical- and technology-based records and reports that logistics professionals use to gather, organize, present, and use data compiled across every level of the supply chain.
These systems collect an abundance of different data points, but these three are considered essential:
Stock on hand: The stock on hand is the quantity of a product that is available and usable. 
Consumption: Consumption is the quantity of stock delivered to consumers or used during a particular time period.
Losses and adjustments: Losses are the amount of stock removed from the supply chain for any reason other than consumption — such as removal due to expiration, damage, or theft. Adjustments are the amount of stock delivered to or received from other facilities at the same level of the product pipeline.
Increasingly, logistics professionals are employing data analysis tactics to leverage data. By analyzing the data flowing in from the supply chain, companies can make routine operational decisions, as well as those related to long-term strategic planning and performance improvement.
The migration of data from traditional data centers to the cloud has made it easier for companies to scale storage and processing power for all the data they collect. Demand for personalized and context-based services in logistics has also led to the development of artificial intelligence and machine learning applications that can analyze these huge datasets. 
Data analytics is valuable for its ability to reveal unseen issues affecting supply chains and uncover hidden trends. Data analysis tools and LMISs can ultimately help companies improve operations, enhance customer service, and mitigate the damage caused by future crises.
What Is a Global Logistics Degree? ¶
Due to the dynamic nature of the global supply chain, logistics professionals are critical to the success of many companies in a variety of industries, from manufacturing to healthcare. These individuals can gain much of the knowledge and skills they need to help their companies achieve profitability by earning a global logistics degree. 
Logistics Curriculum ¶
A global logistics program can help individuals seeking to enter this field gain essential knowledge and skills. They'll learn about fundamental concepts like inventory management, transportation, sales, and procurement, and develop project management and leadership capabilities. Logistics programs also often include coursework in mathematics, operations and database management, and system dynamics.
A graduate degree in global logistics will cover a wealth of topics relevant to supply chain operations and logistics and advance knowledge of these concepts. A typical logistics curriculum may include the following courses:
Supply Chain Governance 
Procurement and Materials Management 
Management of Distribution and Inventory
Supply Chain and Logistics Strategies
Supply Chain Simulation Modeling and Analysis
Financial Management
Skills Gained from a Logistics Degree ¶
Many companies hire individuals with logistics expertise to help them manage the movement of products and materials along the supply chain. By earning a logistics degree, those looking to enter this field can develop the kinds of skills they'll need to help these companies succeed.
Having a knowledgeable logistics professional on staff can yield a number of benefits for a company, including:
Improved profitability: A logistics professional contributes to a company's bottom line through their ability to analyze cost efficiencies and decrease operating expenses, as well as maintain appropriate inventory levels.
Adaptability: Successful logistics professionals can help a company adapt to the dynamics of the global supply chain and identify potential complications — such as a manufacturing location change or an operational inefficiency — in advance, as well as develop and implement solutions.
Technological savvy: A logistics degree introduces students to the latest technology, like logistics information systems or artificial intelligence applications. Armed with such knowledge, they can help companies implement technology to minimize costs and streamline processes. 
In addition to their technical expertise, logistics professionals should also possess a host of soft skills, which a logistics program can help them develop. They include the following:
Communication skills: Logisticians need to collaborate effectively with colleagues and — for those in supervisory positions — employees, as well as suppliers and customers.
Critical thinking skills: Logistics professionals are responsible for developing, implementing, and adjusting logistical plans. They have to devise ways to improve efficiencies and cut costs.
Organizational skills: Logisticians need to keep detailed records and juggle multiple projects and responsibilities in a dynamic, fast-paced environment. 
Find out if a Logistics degree is right for you. ¶
What Can You Do with a Logistics Degree? ¶
Now that you know what a logistics degree is and the skills that can be gained by pursuing one, the next question is: What can you do with a logistics degree?
Job Market and Salary
According to CareerOneStop, many logistics-related professions — including logistics analysts and logistics engineers — require some sort of college degree. Given the complex nature of the global supply chain, a bachelor's degree is typically the minimum requirement for most logistics positions. 
Depending on the type of role, an advanced degree may also be required. An advanced degree in global logistics can open the door to new opportunities, in the form of leadership positions and roles that may command a higher salary. 
The U.S. Bureau of Labor Statistics (BLS) projects that employment of logisticians will grow by 4% from 2019 to 2029, about as much as the average for all occupations. Employment is expected to grow as companies increasingly depend on logistics professionals to find ways to move goods more efficiently, solve supply chain issues, and identify areas for improvement. 
A career in logistics can be lucrative. The median annual wage for logisticians was $76,270 in May 2020, according to the BLS. Salaries vary depending on several factors, including the specific job function, company size, and experience level.
Logistics Careers ¶
A degree in logistics is highly versatile and can be applied in many different professions, across virtually every industry.
An advanced logistics degree can position individuals to stand out in a crowded job market and to pursue any of a variety of careers, each with a different focus. The potential career paths in this field include the following:
Inventory Manager
As the job title suggests, inventory managers control the inventory of materials or goods for a company. According to PayScale, their typical responsibilities include:
Keeping an accurate account of all inventory
Ordering additional inventory
Determining how much stock to keep on hand (i.e., deciding whether to keep excess stock in a warehouse or if it can be ordered as needed)
Inventory managers are also typically responsible for hiring, training, and managing inventory clerks to assist them.
The role of inventory manager may be more physically demanding than some other logistics jobs. Inventory managers may need to stand for long periods of time, as well as bend and twist or climb ladders to locate and count inventory.
According to PayScale, inventory managers had a median salary of around $55,500, with a salary range of $37,000 to $81,000, as of July 2021. Factors such as work experience and location may impact salary.
Transportation Manager ¶
Transportation managers oversee all transportation functions for a company, including shipping and receiving goods and supplies. They act as a liaison between the business and any contractors performing transportation duties. 
Transportation managers plan out the logistics of shipping goods along the entire supply chain and determine when and how to incorporate different transportation methods. They also forecast transportation costs and time frames, and actively manage the supply chain to adhere to those projections.
Their other key responsibilities include:
Writing policies for handling transportation issues
Developing transportation routes
Overseeing maintenance and repairs for transportation vehicles
Hiring and training transportation staff
According to PayScale, transportation managers had a median salary of about $67,200 as of July 2021, with a salary range of $46,000 to $91,000. Location and experience level can influence how much a transportation manager earns. 
Logistics Engineer ¶
Logistics engineers are responsible for planning and coordinating all logistics operations for their company. They develop logistics processes to ensure the use of as few resources as possible, increasing profitability, and work to increase efficiencies in areas like transportation costs and time.
A logistics engineer's typical responsibilities include:
Creating and evaluating software, tracking technology, and other tools to improve efficiency
Conducting time studies and evaluating results to enhance overall performance 
Processing and presenting logistics information in various formats, including written reports and graphs
Training staff in standard protocols for using workspaces
According to PayScale, logistics engineers had a median salary of around $70,900 in July 2021, with a salary range of $55,000 to $93,000. Similar to other logistics professions, experience, location, and other factors can affect the salary for a logistics engineer.
Become a Global Logistics Expert ¶
Logistics is the engine that drives the global supply chain and is the backbone of international trade, which moves trillions of dollars worth of goods each year. Logistics professionals are highly coveted by many businesses for their ability to manage the movement of goods and supplies, navigate the supply chain, improve efficiencies, and ultimately boost profits.
Athens State University's Master of Science in Global Logistics and Supply Chain Management can help prepare individuals for a rewarding career in the logistics field, or enhance the skills of current logistics professionals seeking career advancement. The program's three specialty tracks — Management, Artificial Intelligence, and Logistics Information Systems — provide students with the opportunity to pursue any of a number of diverse career opportunities.  
Additionally, Athens State's flexible scheduling, small class sizes, and experienced faculty make the program an ideal fit for both students just entering the field and working professionals. Learn more about how an advanced degree in logistics can help you achieve your professional goals. 
Athens can give you the tools you need to start a career in logistics. ¶
Recommended Readings
Supply Chain Management: Salary and Job Outlook
Supply Chain Management: Salary and Job Outlook
Type of Business Degrees: Which Path Is Right for Your Career?
Sources:
BioEnergy Consult, 4 Benefits of Studying Supply Chain and Logistics Management
Indeed, Learn About Being a Transportation Manager
PayScale, Average Inventory Manager Salary
PayScale, Average Logistics Engineer Salary
PayScale, Average Transportation Manager Salary
SupplyChainBrain, "The World Economy Is Suddenly Running Low on Everything"
The Supply Chain Manager's Handbook_, "Chapter 3: Logistics Management Information Systems"
U.S. Bureau of Labor Statistics, Logisticians

U.S. Bureau of Labor Statistics, Transportation, Storage, and Distribution Managers

World Trade Organization, "Highlights of World Trade in 2019"
Related Articles: