What Is Healthcare Compliance?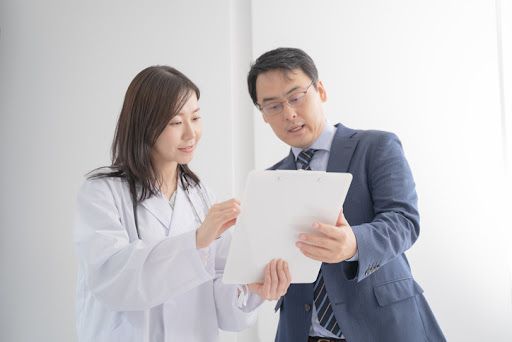 What Is Healthcare Compliance?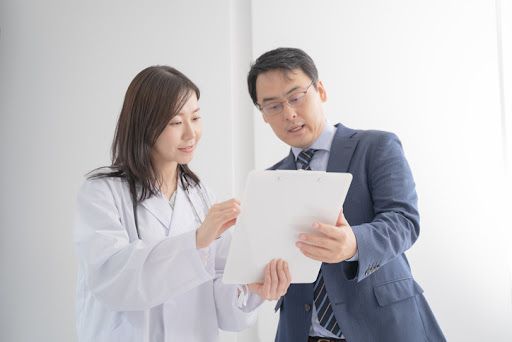 What Is Healthcare Compliance? ¶
The primary objective of all healthcare organizations is ensuring that patients receive safe, high-quality care.
One way healthcare organizations ensure they are providing this level of care is by emphasizing healthcare compliance, which means making sure all legal, ethical, and professional standards are met within the organization. This task is the responsibility of the chief compliance officer.
For individuals interested in becoming healthcare compliance officers and chief compliance officers, it's important to know what healthcare compliance professionals do. Factors to consider in preparing for a healthcare compliance career include the education required, skills required, compensation, and job outlook for the role.
What Is Healthcare Compliance, and Why Is It Important? ¶
Healthcare regulations dictate many aspects of the day-to-day work at healthcare organizations large and small. These regulations have multiple objectives and entail a variety of tasks:
Protecting patient confidentiality by safeguarding sensitive information
Ensuring the safety of medical procedures and medications
Following coding and billing protocols
Preventing fraud, abuse, and waste
It's all in a day's work, and healthcare organizations face serious penalties for noncompliance.
The Department of Health and Human Services (HHS) offers guidance for compliance programs, which are required to conform to ever-changing standards as new acts and statutes become law. Here are a few milestones:
1996's Health Insurance Portability and Accountability Act (HIPAA) implemented new requirements for how healthcare information is handled. These standards — around privacy, security, and administrative processes — apply to healthcare providers and entities that pay for healthcare.
2010's Patient Protection and Affordable Care Act established new rules for health insurance and Medicaid.
The COVID-19 pandemic gave rise to more virtual medical care and internet-based health applications. This prompted new legislation regarding patient privacy and how medical data is transmitted.
Multiple federal, state, and industry entities drive healthcare rules. For example, the Drug Enforcement Administration (DEA) and the Food and Drug Administration (FDA) regulate how medication is manufactured and distributed. County departments of health inspect healthcare facilities to verify compliance with appropriate state regulations.
What Does a Healthcare Compliance Officer Do? ¶
From protecting patients' records and their private information to identifying risks and finding solutions, healthcare compliance officers must fully understand the impact of the laws on everyday processes. They must also fully understand the consequences of violating those laws.
Complying with new or revised federal regulations is a never-ending challenge for medical offices, health systems, other care providers, vendors and equipment manufacturers, and health insurers. These organizations and facilities can't operate without a compliance program. Healthcare compliance officers are responsible for implementing and maintaining these programs within an organization.
Individual healthcare compliance programs can vary because they are tailored to suit the needs of the specific organization. However, they typically include:
A process for auditing internal processes to identify, minimize, and eliminate risks
A process for training new employees and communicating compliance updates to all employees
Publicized rules and regulations to enforce compliance and ensure that everyone understands internal standards
Publicized disciplinary consequences to inform employees of the potential punishments for violations
Channels for open communication between employees and leadership without fear of retaliation when issues are reported
Regular monitoring of the program to ensure adherence to best practices and to track remedial actions taken where risks and violations occurred
What Is a Chief Compliance Officer? ¶
In a wide range of industries, the chief compliance officer is the C-suite executive tasked with leading employees and other managers through processes and programs that promote proper compliance with all regulations.
Compliance officers have to know and promote the law and the organization's internal guidelines and ethical standards. They must have a deep understanding of their organization's culture to identify areas for structural improvement.
The chief compliance officer must know the regulations for each function in their organization, including the specific rules that apply to their unique industry. For example, medical billing and coding has its own industry-specific rules and guidelines.
While education and on-the-job experience are qualifications for the chief compliance officer position, it also takes a few innate "people skills" to do the job. These include communication skills and flexibility — when compliance guidelines inevitably change, the program has to quickly adapt, and it's up to the head of compliance to communicate those changes.
Chief compliance officers also must play a political role; compliance professionals hold everyone in the organization accountable — even senior leadership. A friendly demeanor is important, as is the ability to clearly explain, in firm language, the urgency and importance of adopting a robust compliance plan.
What are the Educational Requirements for Healthcare Compliance Roles? ¶
A career in compliance doesn't typically require previous work experience to get started; however, a bachelor's degree is usually required for entry-level positions. These roles, with titles such as compliance analyst and compliance specialist, allow professionals to gain practical experience in the field.
The next career step may be earning a postgraduate degree. This will develop the leadership skills and expertise it takes to move on to management roles such as chief compliance officer.
Compliance careers demand a proactive commitment to ongoing professional development. Continuing education helps qualified and knowledgeable healthcare compliance officers stay current on relevant laws and regulations. Certifications they may earn include:
Certified in healthcare compliance (CHC)
Certified in healthcare privacy compliance (CHPC), certified in healthcare research compliance (CHRC)
Certified in healthcare compliance fellow (CHC-F)
These exam-based certifications require renewal every two years. They validate the practitioner's knowledge of legal requirements and their ability to foster organizational integrity through institutional compliance programs.
Healthcare Compliance Salaries and Job Outlook ¶
Healthcare occupations are projected to grow 13% from 2021 to 2031, which translates into about 2 million new jobs over the decade, according to the U.S. Bureau of Labor Statistics (BLS). This projection demonstrates a clear need for compliance officers equipped to tackle the challenges facing the country's healthcare infrastructure.
The BLS doesn't provide specific job data for healthcare compliance officers. However, looking at compliance officers across industries, the nationwide median annual salary is $71,650 as of May 2021.
Top-paying areas for compliance officers include New Jersey, New Hampshire, and the District of Columbia. States that employ the most compliance officers are Texas, Florida, and California.
Chief Compliance Officer Salary ¶
Chief compliance officers made a median annual salary of around $124,800 as of January 2023, according to the compensation website Payscale. Chief compliance officers may also receive profit-sharing payments and bonuses.
Help Organizations Protect Patients With A Career in Healthcare Compliance ¶
From medical coding specialists to hospital surgeons, everyone responsible for delivering healthcare solutions is bound by regulatory requirements. The projected growth in healthcare demand means a greater need for care providers, insurance companies, and others. At the same time, federal, state, and industry regulations will drive healthcare trends and keep compliance professionals particularly busy.
Athens State University's online graduate and undergraduate degree programs in healthcare empower students to succeed in the classroom and beyond. These programs are designed to give students the skills and strategies it takes to become effective, in-demand healthcare professionals.
Investing in a degree demonstrates a commitment to healthcare compliance and shows an ability to understand and convey the relevant laws and regulations. Learn more about how the online Bachelor of Science in Nursing (RN to BSN), Bachelor of Science in Health Care Management, or Master of Science in Strategic Healthcare Management and Administration program at Athens State can give you the confidence and expertise to impress potential employers, take on senior compliance roles, and further your career in healthcare.
Recommended Readings
5 Business Administration Careers for Future Leaders
Healthcare Administration Careers: What Can You Do With a Master's in Healthcare Management?
What Can You Do With a BSN Degree Besides Nursing?
Sources:
American Academy of Professional Coders, "What Is Healthcare Compliance?"
American Hospital Association, Compliance
Government Finance Officers Association of the United States and Canada, Patient Protection and Affordable Care Act Compliance
Health Care Compliance Association (HCCA)
Indeed, "How to Become a Chief Compliance Officer (Plus Salary and Job Outlook)"
Payscale, Average Chief Compliance Officer Salary
U.S. Bureau of Labor Statistics, Data for Occupations Not Covered in Detail
U.S. Bureau of Labor Statistics, Healthcare Occupations
Related Articles: