What Is Supply Chain Management and Why Is It Important?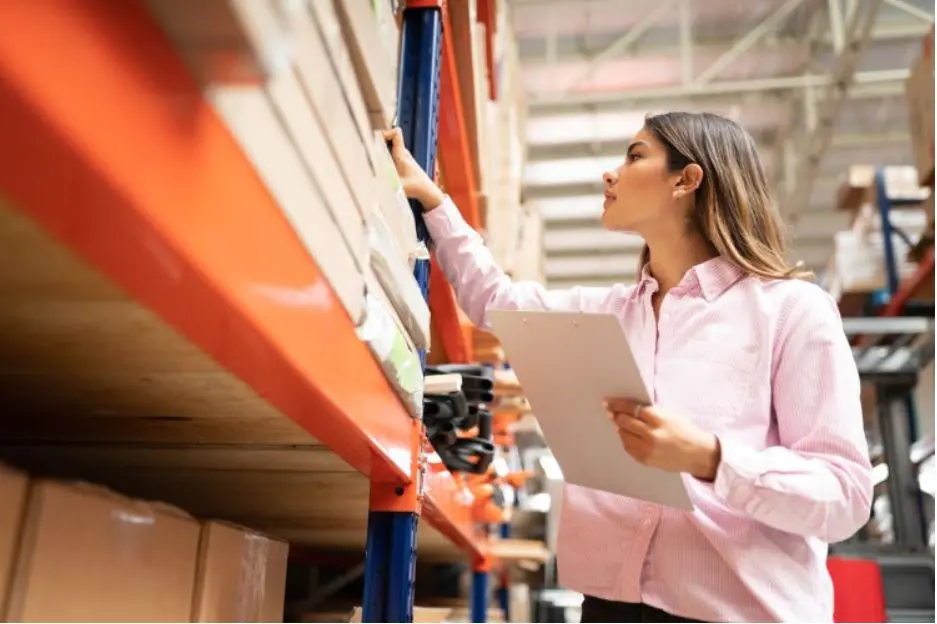 What Is Supply Chain Management and Why Is It Important?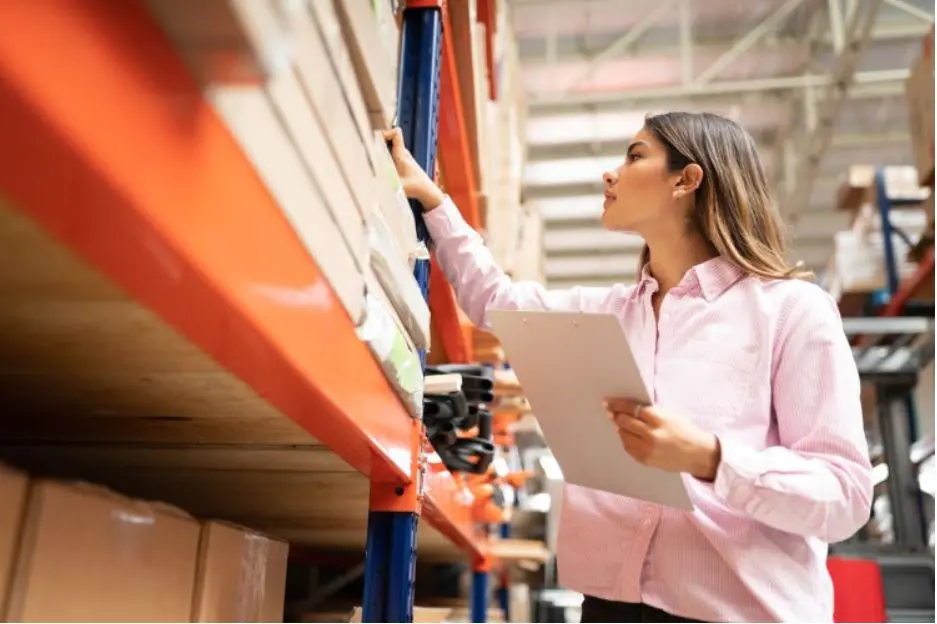 Many of today's organizations recognize the key role their supply chains play in their ability to garner a competitive advantage in the marketplace. Perhaps that helps account for the anticipated 11.2% growth for the global supply chain management market between 2020 and 2027, as recently reported by Research and Markets, a global provider of market data.
So, what is supply chain management and why is it so important? To answer that question, it's useful to look at how the supply chain process works. It also helps to examine the components of supply chain management, as well as trends and careers in the field. 
What Is Supply Chain Management? ¶
Almost every product in the marketplace appeared there as the result of various entities working together in a supply chain. Supply chain management deals with how businesses turn raw materials into finished products, and then transport and distribute those products to consumers.   
Supply chains are systems that link organizations to their suppliers, allowing them to produce and distribute goods and products. These systems organize various activities, resources, and information. They also serve as networks that connect:
Producers
Transportation companies
Warehouses
Distribution centers
Retailers
To offer a simple illustration of a supply chain, consider the journey of how roses make their way from a florist to customers — that is, to the end of the supply chain. First, a flower grower or floriculturist plants seeds and grows the roses. A business buys the floriculturist's roses, transports them to a warehouse, and sells them to a florist. That florist then sells them to customers. 
Supply chain management works to design and implement the most efficient and cost-effective supply chain process possible. Companies understand that when a single link in the supply chain breaks, it costs valuable time and money. 
As such, supply chain management uses various strategies to centrally control internal and vendor inventories, internal production, distribution, and sales to cut unnecessary expenses. Streamlining supply chain activities also results in faster production. This allows businesses to better compete and in turn, creates value for customers.   
Accurate information about a supply chain saves companies money. It helps manufacturers and retailers produce and transport only what they can sell. This eliminates the unnecessary expenses associated with producing, insuring, and shipping inventory a company can't sell. 
Components of Supply Chain Management ¶
A careful review of the components of supply chain management, also referred to as the supply chain management steps, can further illuminate what supply chain management is and why it is important. 
Planning ¶
Before the supply chain begins, organizations need well-designed strategies to effectively manage each stage of the process. They develop plans to determine the overall costs, profits, and required manpower to get the job done. Supply chain management experts weigh the pros and cons of various supply chain methods and develop a blueprint for how to proceed.
They also use a set of metrics to measure how efficiently a supply chain meets organizational goals and customer needs. 
Examples of these metrics include the following. 
Cash-to-Cash Time Cycle ¶
This metric allows organizations to calculate the time needed to turn their resources into money that can move in and out of the business. The metric uses three primary ratios:
The number of days it takes to sell inventory
The number of days it takes a company to pay suppliers
The number of days it takes a company to collect money generated from sales
A short cash-to-cash time cycle means organizations have less of their money tied up, allowing them to operate with greater agility. 
Perfect Order Rate ¶
A perfect order rate refers to how frequently an organization delivers orders without inaccuracies, delays, or other issues. Awareness of this metric allows organizations to hone in on problem areas that affect customer retention and satisfaction.
Inventory-to-Sales Ratio ¶
The inventory-to-sales ratio measures how much inventory is for sale vs. how much is sold. This helps organizations maintain balanced inventories that are neither too high nor too low. 
Sourcing ¶
The second supply chain management step is sourcing. Organizations rely on suppliers to provide the different raw materials to make their products. Finding suitable quality materials at good price points makes it possible for a business to create quality, offer competitively priced products, as well as build a strong reputation in the market. 
Sourcing also involves choosing suppliers who provide services to run a particular component of the business. For example, a hotel chain might need pool maintenance services, or manufacturers may need equipment maintenance.
After choosing suppliers, organizations need to manage these relationships and monitor processes — such as ordering, receiving inventory management, and payment authorizations — to ensure they meet certain standards. They also need to build trust and solid communication with suppliers. The more trust and better the communication, the more likely a company will receive improved service and preferential terms. 
Manufacturing ¶
Manufacturing is the stage of supply chain management in which companies take raw material — human or natural resources — and turn it into goods or services. Depending on customer needs and business goals, organizations determine the most suitable production process. 
Companies that produce goods or services in large numbers, such as headphones, light bulbs, or processed foods for example, will likely choose a mass production model. Companies that manufacture items according to customers' preferences and individual demands will usually select different customized production processes.     
Manufacturing involves assembling, quality testing, and packing for delivery. To ensure products meet specified standards and manufacturing efficiency, supply chain professionals decide how to best perform the following tasks.
Measure production performance
Store data
Manage production facilities
Stay in compliance with regulations
Track worker productivity
Delivering ¶
Delivery, sometimes referred to as logistics, includes transportation and warehousing. This component of supply chain management involves:
Processing customer orders
Scheduling deliveries
Distributing and transporting orders
Invoicing
Receiving payments
Specific elements of logistics include transportation management, freight audits, and order management.
Transportation Management ¶
Organizations rely on vehicles, whether trucks, ships, trains, or airplanes, to ship their goods. Often, they outsource delivery to companies that specialize in it. Whether handled in-house or by contractors, delivery requires transportation management — the use of techniques that optimize the movement of goods between warehouses and retailers. Techniques include planning optimal delivery routes and shipping loads.
Freight Audits ¶
To gain insights into the efficiency of the delivery process and save money, logistics professionals conduct freight audits. These audits analyze freight bills (invoices to shippers) to identify mistakes such as overbilling. They also can turn up information regarding long-standing issues that need to be resolved.
Order Management ¶
Order management involves a systematic approach to taking, tracking, and completing customer orders. It starts when customers place orders and ends when they receive the goods or services. Streamlining this process allows companies to avoid being overwhelmed with orders.
Effective order management helps companies:
Prevent the over- and under-stocking of products
Gather useful information for data-driven decision making
Make fewer errors when fulfilling orders
Returning ¶
Another crucial supply chain management step involves creating a smooth process for customers to return purchased products. While organizations may have robust quality control programs, defective or damaged products that customers want to return are inevitable. Equipment can fail. Malfunctioning products can slip through. Other times, customers can just change their minds and want to return perfectly good products.
Whatever the case, organizations need responsive networks that smoothly manage returns. This protects a company's reputation and demonstrates goodwill. 
The return process involves:
Evaluating a returned products condition to determine if it should be scrapped, refurbished, or restocked
Authorizing product returns
Coordinating shipments of replacement products
Issuing refunds
Trends in Supply Chain Management ¶
To really understand what supply chain management is, its critical to consider innovations and disruptors that are transforming the field. This calls for a discussion of supply chain analytics and other trends that continue to influence the industry.
Supply Chain Analytics ¶
Supply chains produce huge amounts of data, which, if properly leveraged, can empower organizations to make faster, more strategic decisions. Many of todays supply chain leaders recognize the need to harness the power of data to boost their effectiveness.
Supply chain analytics involves taking the information generated in the supply chain processes and using it to find patterns that offer insights into a variety of issues.
Operational Visibility ¶
Operational visibility refers to an organizations ability to clearly see how its operations are running. It involves monitoring various supply chain activities to understand their performance. One of the greatest challenges arising in supply chain management relates to operational visibility.
Without it, supply chain professionals struggle to identify key metrics they need to act on. As a result, they often don't discover problems until they hear about them from unsatisfied customers. Data analytics, specifically descriptive analytics, allow supply chain professionals to gather key insights about their past performance.
This helps them gain a more complete understanding of the strengths and weaknesses across the supply chain. It also enables them to notice trends that can inform more strategic decision making. 
Potential Disruptions ¶
The complexity of supply chains makes them vulnerable to disruptions and risks. However, by examining current and past patterns in supply chain data, supply chain analytics can help predict which patterns may appear again.
These forecasts can help organizations prepare for disruptions, such as shortages in raw materials, price surges, or weakness in market demand. In fact, one of the biggest issues in supply chain management involves effectively handling fluctuating customer demands. Supply chain analytics often helps organizations anticipate such problems, giving them a better chance at lessening potentially negative impacts.
Optimal Supply Chain Operations ¶
To stay competitive, organizations strive for continuous improvement in their supply chains. They need to solve problems and find opportunities for collaboration that optimize the processes in all their supply chain components.
Supply chain analytics looks at possible scenarios, past and current performance, and available resources, and then points to strategic methods for moving forward. This can help organizations form critical partnerships within the supply chain that speed up operations, improve alignment between different entities, and lower costs.   
Other Trends in the Supply Chain Industry ¶
In addition to embracing data analytics, the supply chain industry is also adopting other innovations that are revolutionizing business. Artificial intelligence (AI) technology, for example, can significantly streamline supply chain processes.
AI in Supply Chain Management ¶
Artificial intelligence (AI) uses computer programs to simulate human thinking to solve problems. By applying AI, organizations can optimize their ability to identify and remove inefficiencies in their supply chain, improve operational visibility, increase worker safety, and more.
As noted, the supply chain generates a tremendous amount of data. That data comes from places such as:
Vehicles
Manufacturing machines
Devices used by supply chain employees
With AI, supply chain professionals can use data to perform numerous tasks that save money and increase output. For example, AI can predict maintenance needs with incredible accuracy. AI also analyzes data from the Internet of Things (IoT), and identifies innovative solutions that optimize everything from scheduling to invoicing.
Through its automated intelligence, AI learns and adjusts as new information becomes available, tailoring recommendations to each individual situation.
COVID's Disruption to the Supply Chain Industry ¶
COVID-19 brought many important lessons to the supply chain industry. According to Resilinc's 2020 EventWatch Report, the industry experienced 14% more disruptions in the first nine months of 2020 than it experienced in the entire year of 2019. More than half of these disruptions were serious enough to threaten the viability of suppliers.
The pandemic exposed many supply chain vulnerabilities, such as the risks of relying heavily on global suppliers for raw materials. Along with exposing vulnerabilities, the pandemic put a spotlight on the need to rethink the current global supply chain model.
Today's supply chain industry needs alternatives to linear supply chain models. It needs a more dynamic model that breaks down divisions between teams across the supply chain, allows for a greater flow of information, and harnesses the abilities of analytics. Such a transformation will allow the supply chain industry to better absorb shocks ranging from global pandemics to trade wars.
Supply Chain Management Careers ¶
With new insight into what supply chain management is and why it is important, it's time to look at some supply chain management careers. The expanding supply chain management industry offers numerous job opportunities.
Logistician ¶
Logisticians oversee the entire lifecycle of a product, meaning they manage all the steps it takes to acquire raw materials, turn them into products, and then distribute those products. This involves analyzing and coordinating the system that delivers products to consumers from suppliers. It also involves supervising supply chain activities such as buying, transportation, inventory, and warehousing.
Typical duties of logisticians include the following.
Directing the allotment of supplies, materials, and products
Building relationships with customers and suppliers
Organizing goods distribution efficiently and cost-effectively
Seeking ways to improve the process of transporting goods to customers
Devising strategies that make the transportation of goods faster and more cost-effective
Logistician Salary and Job Outlook ¶
Logisticians earned a median annual income of $76,270 in May 2020, according to the U.S. Bureau of Labor Statistics (BLS). Top earners made as much as $122,580 a year. The BLS also projects a 4% increase in job growth for logisticians between 2019 and 2029, which is in line with the national average for all jobs.
Supply Chain Analyst ¶
Companies rely on supply chain analysts to assess their supply chain operations for efficiency. They also look to these professionals to help them improve everything from their warehouse stocking processes, to their structures for transporting materials to a warehouse.
Supply chain analysts collect and evaluate large amounts of data to identify problems in the supply chain, understand the reasons behind those problems, and develop strategies to fix them. Their work also involves interacting with various departments in the process of analyzing operations, and finding ways to optimize them.
Typical supply chain analyst responsibilities include:
Gathering information about production and scheduling procedures
Delivering feedback to departments about their efficiency and making recommendations for improvement measures
Developing projects that aim to reduce manufacturing, transportation, and distribution expenses
Coordinating with quality assurance specialists, engineers, and others to test new supply chain strategies
Supply Chain Analyst Salary and Job Outlook ¶
Supply chain analysts can expect to earn a median annual salary of around $60,900, according to July 2021 data from the compensation website PayScale. While the BLS does not report data specific to supply chain analysts, it forecasts that management analysts (a career very similar to a supply chain analyst) will see an 11% job growth rate between 2019 and 2029, almost triple the national average for all jobs. 
Transportation Manager ¶
Transportation plays a fundamental role in the supply chain, making its management of vital importance. Efficient transportation operations reduce costs, improve customer service, and can broaden a company's customer base.
Transportation managers organize and direct an organization's transportation activities, such as routing and dispatching and tracking aircraft, trucks, railroad cars, or other transportation vehicles. They also coordinate storage and distribution. This involves overseeing staff to ensure all activities align with safety laws and regulations and company policies. 
Responsibilities of transportation managers include:
Organizing investigations into client and shipper complaints and finding resolutions
Developing effective transportation procedures in collaboration with team members
Ensuring transportation activities meet company standards, union contracts, and safety regulations
Performing safety audits and participating in safety assurance meetings
Managing maintenance and repairs for transportation vehicles
Setting revenue goals and objectives for customer service 
Transportation Manager Salary and Job Outlook ¶
As of May 2020, transportation managers earned a median annual income of $93,390, with top earners making as much as $164,140 a year, according to the BLS. 
Although the BLS does not track job growth for transportation managers specifically, the role falls under the umbrella of logistics, a field the BLS expects will grow 4% between 2019 and 2029. 
Purchasing Manager ¶
Purchasing managers supervise the activities involved in buying the products, equipment, and services their organizations use or sell. This includes sourcing suppliers and designing purchasing strategies. They ensure their companies' buyers effectively negotiate contracts and inspect the quality of goods before purchasing. They also work to build relationships with suppliers and collaborate with staff to manage supply needs. 
Purchasing managers develop policies and procedures to establish standard methods for buying goods and services from suppliers and vendors. These policies help maintain ethical relationships between suppliers and customers and avoid conflicts of interest. 
Additional tasks purchasing managers perform include the following.
Negotiating contracts and prices and setting timelines with suppliers
Tracking purchasing records and other documentation regarding suppliers
Managing budgets
Training staff in purchasing procedures
Writing cost estimates
Checking purchased items to make sure they meet specifications and quality standards
Determining and managing inventory needs 
Purchasing Manager Salary and Job Outlook ¶
Purchasing managers earned a median annual salary of $66,690 in May 2020, according to the BLS. Incomes ranged between $39,810 and $112,170 a year 
The BLS projects a 7% growth rate between 2019 and 2029 for purchasing managers, almost twice as fast as the average for all jobs. 
Drive Innovation in Supply Chain Management ¶
Nearly every industry needs experts who bring solutions and innovations to complex supply chain networks. As analytics and AI drive change in the supply chain industry, and organizations seek more dynamic supply chains models, the need for talent in the field is only likely to grow. 
With a deeper understanding now of what supply chain management is and why it is important, those  who are interested in careers would do well to explore the Athens State University online Master of Science in Global Logistics and Supply Chain Management. 
The program targets professionals who want to expand their knowledge in all areas of supply chain management, including logistics, inventory management, and procurement.
Learn more about the degree program at Athens State University, and prepare to thrive as a leader in supply chain management.
Recommended Readings
Supply Chain Management: Salary and Job Outlook
Types of Business Degrees: Which Path Is Right for Your Career?
Sources: 
Betterteam, Purchasing Manager Job Description
Betterteam, Supply Chain Analyst Job Description
Betterteam, Transportation Manager Job Description
ControlPay, "What Is Freight Audit (Top 5 Guide)"
Council of Supply Chain Management Professionals, CSCMP Supply Chain Management Definitions and Glossary
Datapine, "15 Supply Chain Metrics & KPIs You Need For A Successful Business" 
Deloitte, "COVID-19: Managing Supply Chain Risk and Disruption"
Deloitte, "Supply Chain Leadership: Innovation, Collaboration, Talent Alignment"
IBM, What Is Supply Chain Analytics?
Innovecs, "Adding Value to Your Supply Chain Process with 5 Irreplaceable Components"
Investopedia, Prescriptive Analytics
Investopedia, Supply Chain Management
ISM, "A Historic Year for Supply Chain Threats, Even Without COVID-19"
PayScale, Average Supply Chain Analyst Salary
Research and Markets, "Supply Chain Management Market by Component, User Type, and Industry Vertical: Global Opportunity Analysis and Industry Forecast, 2020-2027"
Sage, "Supply Chain Management: Definition, Components, and Technologies"
ShipBob, "Order Management and Order Processing: Why They're So Important for Business"
Supply Chain Digital, "Unlocking the Value of Supply Chain with AI-Driven Processes" 
ThroughPut Inc., "Artificial Intelligence (AI) in Supply Chain & Logistics Supply"
U.S. Bureau of Labor Statistics, Logisticians
U.S. Bureau of Labor Statistics, Management Analysts
U.S. Bureau of Labor Statistics, Occupational Employment and Wages, May 2020, 11-3071 Transportation, Storage, and Distribution Managers
U.S. Bureau of Labor Statistics, Purchasing Managers, Buyers, and Purchasing Agents
Related Articles: