Where Do Aerospace Engineers Work?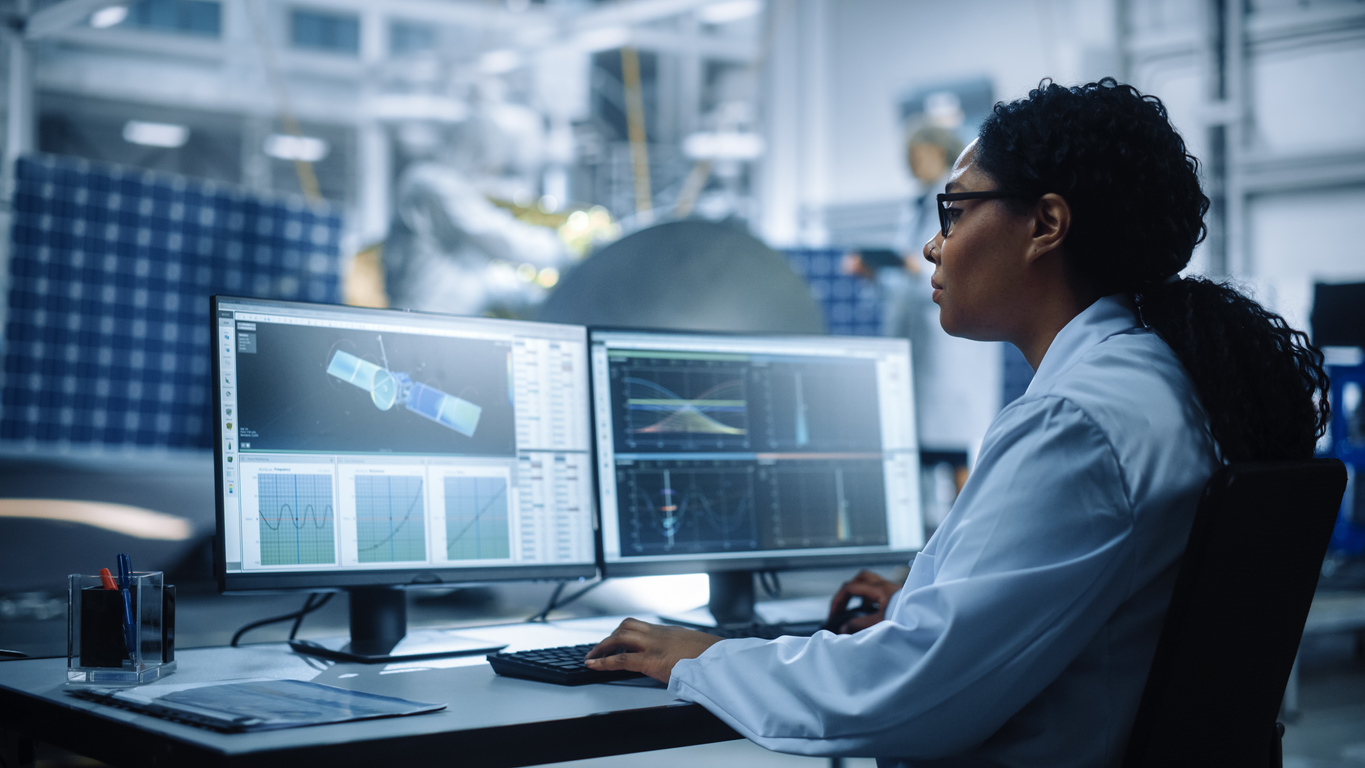 Where Do Aerospace Engineers Work?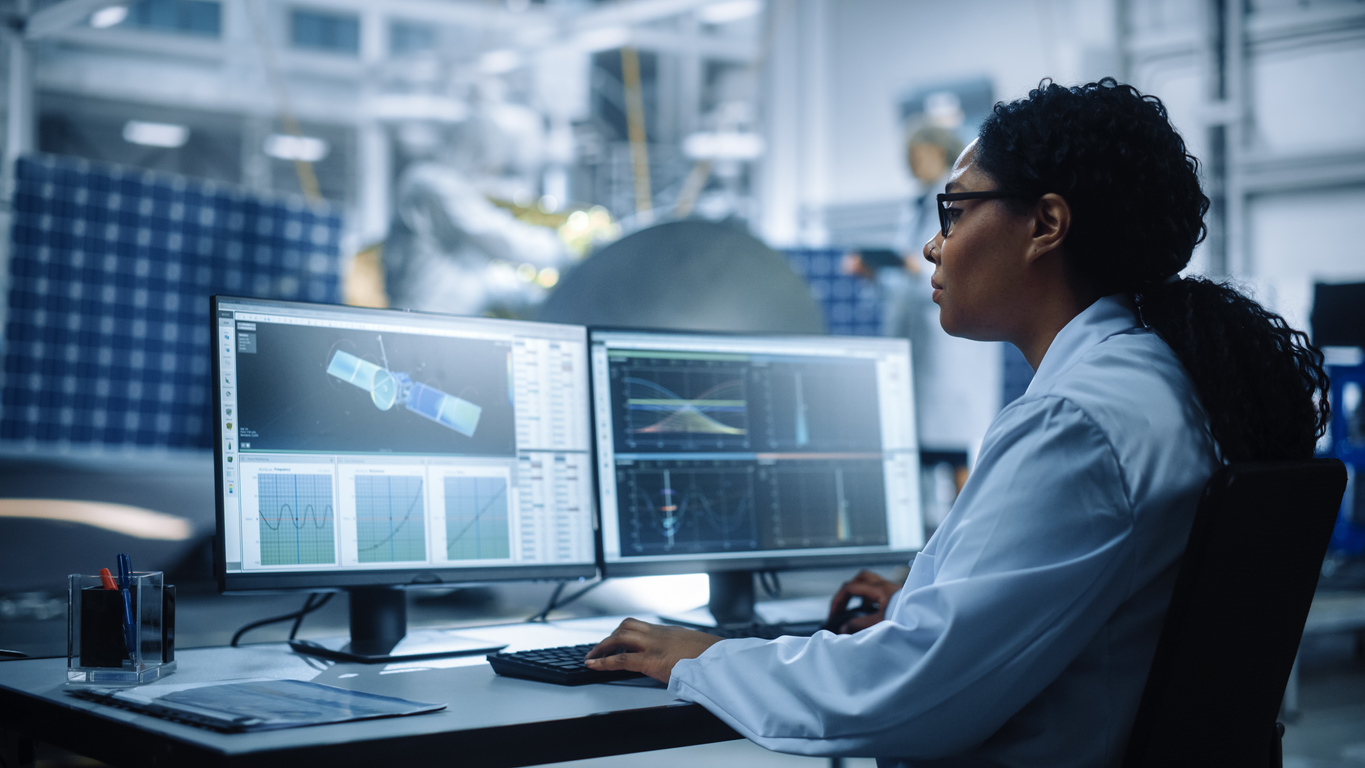 The aerospace industry is taking off. In summer 2022, airline passenger counts were up 30% over the previous year, according to the U.S. Department of Transportation, while U.S. organizations had launched 48 rockets into space so far, ahead of the pace for any previous year.
It's no surprise, then, that the U.S. Bureau of Labor Statistics (BLS) projects the employment of aerospace engineers to grow by 8% between 2020 and 2030. In 2020, the median annual salary for aerospace engineers was $122,270.
But where do aerospace engineers work? A look at the industry shows jobs in a wide variety of sectors, from aviation to defense to spacecraft. They include some of today's most visible companies and organizations, such as Boeing, NASA, and SpaceX. 
What Does an Aerospace Engineer Do? ¶
Few professions offer as diverse a variety of occupational options as aerospace engineering. An aerospace engineer may work on aircraft, satellites, missiles, or spacecraft. 
However, the work of aerospace engineers traditionally falls into two broad categories: aeronautical engineers and astronautical engineers.
Aeronautical Engineers ¶
Aeronautical engineers work with aircraft: vehicles that fly within Earth's atmosphere, such as airplanes, helicopters, missiles, and drones. 
They design the vehicles, the engines that propel them, and the navigation and guidance systems that keep them on course. They also may help test vehicles and systems.
Furthermore, aeronautical engineers may conduct research on topics such as the thermodynamic properties of materials, aerodynamics, stability and control, acoustics, and flight mechanics.  
Astronautical Engineers ¶
Astronautical engineers work with spacecraft: vehicles that operate beyond Earth's atmosphere as well as within it. Those vehicles include rockets, space capsules, satellites, intercontinental missiles, and planetary probes.
Besides designing and testing spacecraft, astronautical engineers may also work on launching and tracking them, such as from ground stations that control satellites. Some astronautical engineers have gone on to become astronauts. 
Where Aerospace Engineers Work: Government ¶
While the U.S. government employs only 17% of aerospace engineers, according to the BLS, these professionals work in some of the country's highest-profile agencies.
NASA ¶
Much of the most cutting-edge aerospace engineering goes on at NASA. It includes:
Designing rockets and space capsules for near-Earth and deep-space exploration
Designing and building space probes, such as Mars landers and rovers
Developing advanced propulsion technologies, such as nuclear, solar electric, and solar sails
Department of Defense (DoD) ¶
The armed services employ many aerospace engineers, both enlisted and civilian. They oversee the design, development, and testing of military aircraft, aircraft subsystems, missiles, and satellites. 
Military aerospace engineers may also work in procurement, helping to select and work with the commercial defense contractors who manufacture aircraft and equipment.
Federal Aviation Administration (FAA) ¶
At the FAA, aerospace engineers work in a variety of research roles, studying topics such as takeoff and landing, navigation, and mitigating aircraft sound problems. They also develop safety regulations for airplanes and avionics equipment.
Where Aerospace Engineers Work: Aviation ¶
The largest number of aerospace engineers work on aircraft and equipment for aviation companies: 42%, according to the BLS. Some of the biggest employers in aviation include:
Boeing ¶
With headquarters near Washington, D.C., and its largest operations in Seattle, this company employs 140,000 people worldwide. It's best known for its selection of passenger jets, from the workhorse 737 up to the wide-body 787 Dreamliner. 
However, Boeing also builds military aircraft such as the F/A-18E/F Super Hornet fighter jet and the CH-47 Chinook helicopter. Additionally, it's contracting with NASA to create the partially reusable CST-100 Starliner spacecraft.
Lockheed Martin ¶
While Bethesda, Maryland-based Lockheed Martin does make some commercial airplanes, the majority of its 114,000 employees focus on military aircraft. They include the F-16 Fighting Falcon fighter jet, the C-130 Hercules transport plane, the PAC-3 interceptor missile, and Sikorsky helicopters.
Lockheed also has a space division that manufactures satellites and long-range missiles. It's partnering with Boeing to produce the Atlas V launch vehicle for NASA.
Where Aerospace Engineers Work: Private Space Travel ¶
Over the past decade, the field of private space technology has flourished, with more than 10,000 companies around the world, according to SpaceTech Analytics. 
Private space companies and their suppliers are carrying tourists into space, flying NASA astronauts into orbit, and designing vehicles for deep-space exploration, to the moon and beyond. Some of the largest employers include:
SpaceX ¶
SpaceX has 9,500 employees, with headquarters in Hawthorne, California, and four launch sites around the U.S. Since 2008, it has launched spacecraft 175 times — 113 of them with reusable rockets.
Since 2012, its Dragon spacecraft has been delivering cargo and crews to the International Space Station. Another rocket, the Falcon 9, has lifted more than 2,500 small internet satellites into orbit for an array called Starlink. SpaceX is also testing a prototype spacecraft, called Starship, for interplanetary travel.
Blue Origin ¶
Kent, Washington-based Blue Origin, with 6,000 workers, uses reusable vehicles to carry humans 63 miles high, to the edge of space. Since 2015, its New Shepard rocket has flown 22 missions, including six with passengers. 
Blue Origin is also developing the New Glenn booster and capsule for Earth orbit and a lunar lander called Blue Moon.
Explore Aerospace Engineering as a Career ¶
From aviation to rocketry, from national defense to interplanetary exploration, the future is wide open in the field of aerospace engineering. A program like the online Bachelor of Science in Aerospace Systems Management at Athens State University can equip students with skills in engineering, math, design, analytics, and more. 
Athens State offers two concentrations — Aviation and Space Systems — along with virtual simulations and experiential opportunities for putting skills into practice. Explore how our program can lead to a career in which the sky really is the limit.
Sources:
Aviation Outlook, "Top Aerospace Companies: Top 100"
Blue Origin, About Blue Origin
Business Insider, "SpaceX Has Nearly 10,000 Employees as It Ramps Up Its Starlink Rollout, Court Documents Show"
Careers in the Military, Aerospace Engineers
Federal Aviation Administration, "Technical Careers, Engineers"
FFX Now, "Jeff Bezos' Space Flight Company Blue Origin Has Its Reston Landing Spot"
Indeed, "Complete Guide to Astronautical Engineering"
Lockheed Martin, About Lockheed Martin
NASA, "New Space Tech Research Institutes to Advance Electric Propulsion, Entry Systems"
Parabolic Arc, "SpaceX Rockets U.S. Launches to New Heights in 2022"
Spaceflight Now, "SpaceX Passes 2,500 Satellites Launched for Starlink Internet Network"
SpaceTech Analytics, "SpaceTech Industry 2021"
U.S. Bureau of Labor Statistics, Aerospace Engineers
U.S. Department of Transportation, May 2022 U.S. Airline Traffic Data
##
Related Articles: