Benefits of a Business Analytics Degree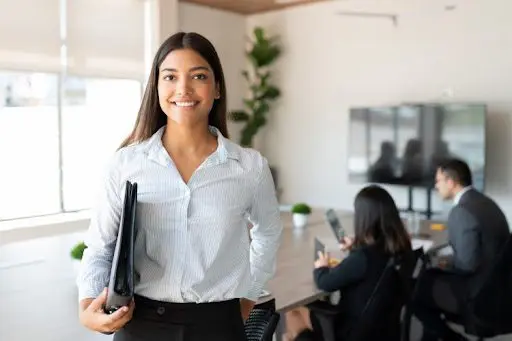 Benefits of a Business Analytics Degree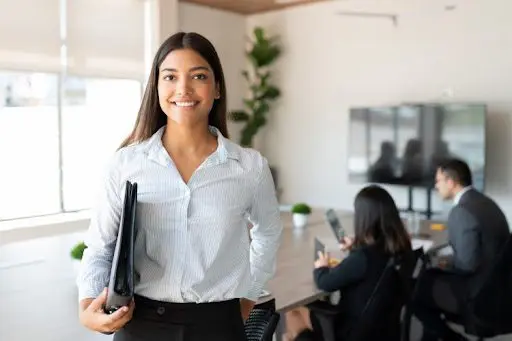 More than ever before, businesses are relying on data analytics to inform company strategy and accelerate growth. No longer limited to large corporations, smaller companies are finding value in analyzing the data they have at their disposal. As a result, candidates with a business analytics degree have never been in higher demand. In today's dynamic business environment, companies are looking to adapt quickly or formulate recovery and sustainability plans. Graduates with the skills to predict trends and direct strategy are playing an influential role in the future of business.
Growth of Business Analytics ¶
At its core, business analytics focuses on the use of statistical methods and technologies to analyze data and gain insights to shape strategies, predict trends, and aid in decision making. Many companies have migrated at least some of their business to online and e-commerce in recent years, and more are making that transition every day. Graduates with the ability to analyze the data generated from that conversion are crucial to determining an organization's direction. 
According to Forbes and a study conducted by MicroStrategy, over 59% of enterprises are currently using data analytics in some capacity, and an overwhelming 71% of enterprises are predicting accelerated investment in data analytics over the next three years. Using data analysis, companies are able to measure  a variety of key metrics, including those that enable them to progress toward overall goals, increase efficiency, evaluate current performance, and more accurately track spending to stay within budget.
Business Analytics Skills in Demand ¶
Leaders in business analytics are quick-thinking, adaptable professionals. To qualify to assume high-level responsibilities, graduates of a business analytics degree program gain a solid foundation in business theory as well as a strategic understanding of business analysis. By developing critical thinking and communication skills; knowledge of business structure; and an understanding of networks, databases, and other technologies; graduates are able to make informed decisions to help shape and direct organizations.
Business Analyst Core Competencies ¶
Along with the ability to effectively use analytical systems, tools, and technologies, there are several soft skills that benefit business analysts and enable them to take on leadership roles. 
Some of the core competencies gained from a master's degree in business analytics include the following.
Communication and Interpersonal Skills: With an aptitude for conveying information clearly, efficiently, and professionally between colleagues and clients, business leaders employ techniques such as active listening to ensure information is relayed accurately.
Critical Analysis and Problem-Solving Skills: By examining data and issues from all angles, experienced business analysts are able to weigh risks and rewards to aid in decision making and determining the direction a business will take.
Knowledge of Business Structure: Adaptability is a key skill of business analysts. With a thorough understanding of their organization's structure, analysts are able to apply information gained from data to improve efficiency.
Leadership and Organizational Skills: Experienced business analysts are able to see the larger picture and understand an organization's inner workings that allow it to function. By deploying organizational and detail-oriented skills, a strong manager is able to collaborate with their staff and create a productive workplace environment.
Knowledge of Analytics Tools, Technology, and Software: With a thorough understanding of what different systems do, how they work, and the data that can be gathered from them, business analysts are able to build business strategies and procedures based on the information garnered from data. 
High-Paying Opportunities for Advanced Degree Graduates ¶
As more businesses come to appreciate the value of business analytics, companies looking to make data-driven decisions are seeking professionals with the skills to take on leadership roles. Through earning an advanced degree, individuals can gain valuable experience and knowledge to predict and adapt to industry trends. Students in advanced degree programs typically learn from experienced professionals and develop specialized skills to make difficult decisions and qualify for upper-level positions.
Business Analytics Degree Salary ¶
Those who are interested in a career as a business analyst first typically earn a bachelor's degree in a related field. Those seeking senior-level positions are likely to continue their education and complete a master's degree. 
Careers in analytics are projected to grow over the next 10 years. According to the U.S. Bureau of Labor Statistics (BLS), the median pay for operations research analysts was $86,200 in 2020. Data scientists and mathematical science occupations earned an annual wage of $94,000, and executive-level posts received a median annual salary of $107,000 in 2020.
The Future of Business Analytics ¶
The ability to innovate and adapt to the rapidly evolving business landscape are valuable traits for graduates who are looking to advance in the workplace. By specializing in analytics, candidates can prepare themselves to take on leadership roles that maximize technical knowledge, critical thinking, and decision-making skills to predict the best course of action for an organization. 
For those interested in shaping the future of business analytics, the expertise gained by earning an advanced degree can provide a leg up on the competition.
The online Master of Science in Strategic Leadership and Business Analytics from Athens State University was designed for busy professionals who are driven to succeed, providing foundational knowledge in leadership and the technical know-how to guide business innovation. 
With its experienced faculty, small class sizes, and affordable tuition, the Athens State University online master's degree program was created with flexibility in mind, enabling students to balance their studies with their active lives. 
Explore the doors you can open with a degree from Athens State University. 
Sources:
CIO, "What is a business analyst? A key role for business-IT efficiency"
Forbes, "The Age of Analytics and the Importance of Data Quality"

Forbes, "Five Trends That Will Dominate Data Analytics For The Rest Of 2021"

Forbes, "Global State of Enterprise Analytics"

Microsoft, The Benefits of Business Analytics

U.S. Bureau of Labor Statistics, Data Scientists and Mathematics Science Occupations

U.S. Bureau of Labor Statistics, Operations Research Analysts

Related Articles: